Wednesday Writs for 6/12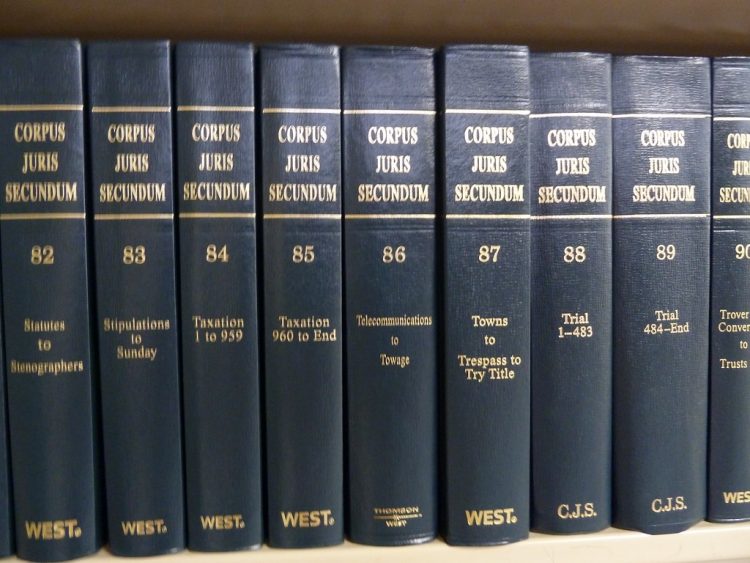 L1: The Seventh Circuit made headlines this week when it upheld a lower court's allowance of evidence seized from a house without a warrant. In justifying their decision in U.S. v. Huskisson, the Court reasoned that the officers intended to get a warrant later. Now, anyone with even a cursory lay knowledge of criminal justice has heard of "the fruit of the poisonous tree", the doctrine which requires the exclusion of evidence obtained by illegal means; i.e., if the police conduct an illegal search of your home and find your coke stash, conventional jurisprudence says the coke is excluded as evidence against you. Therefore, the decision out of the 7th seems obviously wrong.
But thirty-five years ago this week, the Supreme Court issued a ruling which lends some precedential value to this seemingly outrageous decision. Our case of the week is Nix v. Williams, a 7-2 decision from an 8th circuit case. This case established what's known as the "inevitable discovery doctrine": otherwise illegally obtained evidence is admissible if the evidence would have been found even without the illegal action. Nix is also known as the "Christian burial" case.
Williams was the prime suspect in the kidnapping of 10-year-old Pamela Powers in Des Moines, Iowa, when another child told police he had seen Williams carrying a person wrapped in a blanket out of the YMCA where Paula had last been seen. Williams's car was found 160 miles away the next day in Davenport, Iowa, containing Pamela's clothing and a blanket matching the description given by the witness. Williams Investigators concluded Pamela's body must have been dumped somewhere along that 160-mile stretch and an extensive search began. Meanwhile, a warrant was issued for Williams, who surrendered after arranging to have his attorney meet him at the police station in Davenport. Officers assured the attorney Williams would not be questioned on the ride back to Des Moines. Along the way, however, one of the Detectives said the following to Williams:
"I want to give you something to think about while we're traveling down the road. . . . They are predicting several inches of snow for tonight, and I feel that you yourself are the only person that knows where this little girl's body is . . . and if you get a snow on top of it, you yourself may be unable to find it. And since we will be going right past the area [where the body is] on the way into Des Moines, I feel that we could stop and locate the body, that the parents of this little girl should be entitled to a Christian burial for the little girl who was snatched away from them on Christmas [E]ve and murdered. . . .  [A]fter a snow storm, [we may not be] able to find it at all."
Following this monologue, which became known as the "Christian burial" speech, Williams directed the officers to the location of Pamela's body.
Later, when Williams was going to trial, his lawyer moved to exclude evidence about the body and autopsy report, on the grounds that the officer's speech was an impermissible attempt to gain information from Williams, after he had invoked his right to counsel. While SCOTUS agreed that the officer's actions were improper and would typically result in the suppression of evidence, the Court also took note that the area where the body was located was in the process of being grid-searched prior to the confession. Therefore, while confession itself was inadmissible, but the body would have been found anyway, even without Williams's help, and evidence flowing from its discovery was admissible. This is the "inevitable discovery doctrine": evidence that would have been found anyway even if an illegal search never took place will not be suppressed as fruit of the poisonous tree.
This rationale was deemed applicable to the Huskisson case because, the 7th Circuit reasoned, the cops had more than enough probable cause for the search warrant even without anything found in the house and furthermore, the officers testified that the plan to get a warrant was in place even before the search. Thus, the drugs and evidence in his house would have been inevitably discovered, despite the clearly illegal search.
L2: Alabama's legislature continues to provoke debate after passing its extreme abortion restriction law last month. Its newest move: chemical castration for sex offenders.
L3: It seems each summer we read articles about heartless city officials shutting down the apparently super dangerous little kid lemonade stands. You won't hear of that from Texas, who has passed a law prohibiting law enforcement from making these young entrepreneurs close up shop.
L4: Compare and contrast Texas with New York City, where Mayor DeBlasio has put the smack down on some real evil-doers: ice cream trucks. The city seized 46 ice cream trucks for seriously piled up parking citations. "This seizure marks the end of the road for these scofflaw ice cream vendors," said DeBlasio, in what was totally not an Onion story.
L5: Jack Phillips, the owner of the Masterpiece Cakeshop, is being sued again, by the same woman whose last attempt to sue Phillips was thrown out of court. The plaintiff, Autumn Scardina, is a trans-woman who has seemingly made it her mission to keep Phillips, who was famously sued by a gay couple for refusing to make a custom wedding cake, in court by requesting he make cakes depicting things like Satan licking sex toys.
L6: SCOTUS won't hear a challenge to a federal law regulating the purchase and registration of firearm "silencers".
L7: Last year in the wake of the Epstein sex abuse news, Alan Dershowitz found himself the subject of allegations that he'd had sex with an underage girl. He claimed his accusers were committing perjury in doing so, and invited them to sue him for defamation. They did, and oddly enough, it turns out he was bluffing.
L8: A Montana man is suing Alcor Life Extension Foundation for the return of his father's cephalon. That means head, which the company has cryogenically frozen along with 170 others.
L9: Podcast recommendation: If you have an interest in true crime but not necessarily murder, check out Criminal, hosted by Phoebe Judge, which covers a much more broad array of topics than the typical serial killer obsessed podcasts in the true crime genre. The episode on baby stealer Georgia Tann was especially interesting. This week's episode profiles the Bunny Ranch.
L10: Interrogation ain't easy, and never assume, cause when you do…: The Wire (language warning)
The Wire - Cheese's Doggone Confession