Tech Tuesday 06/11/19 – Back in WA Edition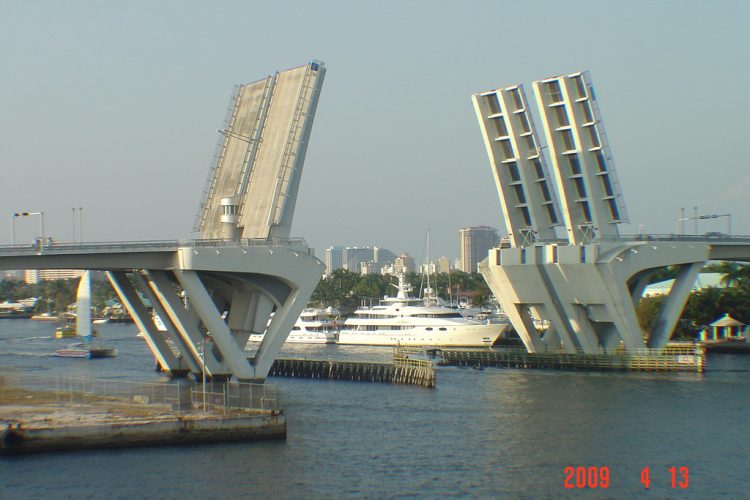 It is so good to be back in WA, where the sun does not assault your skin!
TT01 – We should do this with every major bridge.  Not just the installation of sensors, but making the sensor data public.
TT02 – I love it when we can manage some bio-mimicry.  Even more so when we can get close to the performance nature manages.  But doing it better?  I'm always a little skeptical when it comes to claims made by Chinese teams.  I am certain they've got something interesting, I'm just not sure if it really is better than polar bear fur.
TT03 – Given the means by which the data was collected, I'm sure there are some pretty healthy error bars involved.  That said, this does warrant a more rigorous inspection.
TT04 – I have been talking about Tweels (now,Uptis) for years now.  Too many damn years.  It's good to see them putting these things on the road (they've been on construction vehicles for a while now), but they took an awful long time to work out the lateral stability issues.  Of course, that might be because they wanted them to be printable, and fully recyclable, and that is going to limit the materials you can use.
TT05 – Making the MRI scan quicker is good, but can't they do something about the hammer noise?
TT06 – I love this idea, but the name… Space Rider sounds like the name of my 70's Prog Rock Tribute Band.
TT07 – My guess is that the random nature of the metal foam creates so many pathways for energy to travel along that the kinetic energy just dissipates as it shatters those pathways.
TT08 – I could also see this as a kind of reactive armor, if it can respond to the applied magnetic field fast enough.  Think about something like motorcycle armor that is soft like leather unless it detects a crash, then it hardens into plates to protect the rider.
TT09 – And here you thought Tesla was introducing a hazard to navigation.  Cornell has handed someone their beer.
TT10 – I've seen similar designs at the Lazy B, but they were often set aside as just requiring too much work to make feasible, especially given the difficulties had with the Blended Wing Body (BWB) design.  There is nothing terrible wrong with the design itself, but it is not aerodynamically stable in the same way that tube and wing aircraft are, which means figuring out new calculations for how to determine the stability.  Although I do have to wonder why the model shown has crazy long landing gear, when there is nothing under the wing or body?  About the best I can think of is that they expect a high angle of attack at take off and landing and want to avoid a tail strike.
TT11 – It's a proof of concept, but this tower is built with engineered wood that is programmed to bend and twist into a final shape as the wood dries out.
TT12 – So about those Paleo diets, you may want a genetic test done before you start along that fad.
TT13 – Editing stem cells in situ.  Better for the cells, and it ensures that a gene therapy doesn't get overwritten by stem cells that retain the original error.
TT14 – I don't want to say it's aliens, but given all the Sci-Fi I've read concerning giant ships being hidden under the surface of the moon…
TT15 – If it is as efficient as they claim, it's an interesting way to recycle certain plastics.  I question the carbon balance on this, though.
TT16 – Gold could be the new green in the world of synthetic photosynthesis, especially as it could enable the generation of liquid hydrocarbons.
TT17 – Another day, another story about how little we understand the impacts of gut flora on our health.  In this case, how gut flora can metabolize ingested medicine, making said medicine more, or less, effective.
TT18 – If we had a way of protecting people living near nuclear reactors, would they feel better about it?
TT19 – If a robot can pick a raspberry, back breaking Ag harvesting may soon be at an end.
TT20 – I foresee a future where the Black Rose is synonymous with pure water…
Photo by Kaspar C