The Unnecessity of Choice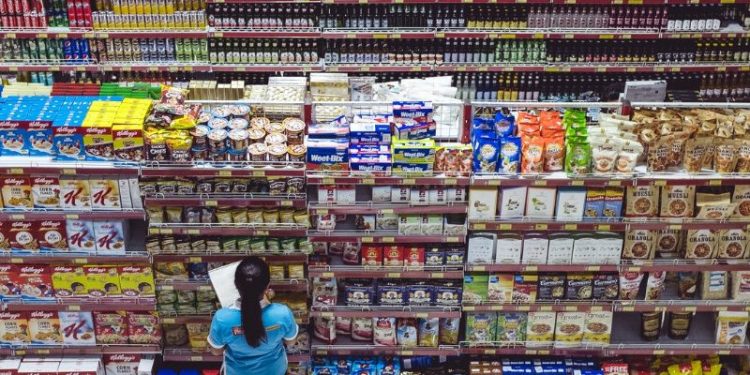 Paul Krugman tweeted a thread about choice. On seasonal fruits:
The textbooks (mine included) tell you that more choice is always better. But a lot of things gain value precisely because they aren't an option most of the time. I'd probably get tired of fresh figs and mangoes if I could get them all year round. 6/

— Paul Krugman (@paulkrugman) June 7, 2019

One of the things my wife's parents used to do is cycle through toys. The idea was that there were more toys than their kids could reasonably play with, and all of that stuff takes up space, so with the exception of some perennial favorites, they would come and and be put up every few months. When they would come out, they would be loved as though they were new. It increased sum happiness, on net.
In that sense, Krugman is quite right about the joy of choice constraint. If mangoes were around all year, he might eat the same amount more spread out but it might not have the same magic.
Where this ends up being happiness-reducing, however, is when it comes to people who love mangos. They love them and they want them all year around. Their happiness would be increased. Probably by more than Krugman's decreased, though there may be more Krugmans than mangoliers.
The truth is, in most ways, we are perfectly fine having our choices made for us. We don't care, we don't trust our own judgment, or we view the options as substitutable. Whether we realize it or not, brand loyalty is often a product of this instinct. We might think it's because we love the product, or are invested in it, but if we're being honest with ourselves much of the time it is simply a way to avoid having to consider other alternatives. I buy Wrangler jeans because they're adequate and I don't care. I buy Thinkpads in part because Windows PC laptops have become substitutable and it's easier that way1.
But for a lot of us (Most of us? All of us?) there is something that we do care about and are particular about. Even in these cases, we don't need 100 varieties usually. We just need one. The problem is that there is often no clear consensus on which one we want. There are hundreds of calendar apps for Google and I have tested two or three dozen of them and there is only one – Calengoo – that does what I want a calendar app to do. And there needs to be 100 or so to produce that one.
This is also a factor within a product. If you're designing software, there is virtue in simplicity. Fewer choices mean the user just sets a couple of things up and is good to go. I can use calendar apps as another example. The stock calendar, or Google's calendar, is not just adequate for most people but it's better than Calengoo and other apps I use2. The lack of options is in itself a voluntary choice-constraint. It simplifies things and makes it more likely you will take advantage of the more important features included in feature-sparse software. Everything else is just getting in the way.
But some people want more. And more troublesome than that is that others want different excluded things. I have an open source boosting friend I used to talk tech with a lot. He was big into OpenOffice and was very optimistic about its ability to compete with Microsoft Office. He would cite a statistic that 90% of Office users spend 90% of their time on 10% of Office's the functionality. So even if OpenOffice didn't do some things or do them as well, most people would be fine. He wasn't entirely wrong. OpenOffice and its fork/successor never took off, but GoogleDocs did using the same premise. The problem with that statistic – if it's true – is that it also inadvertently exposes some real limitations: Almost everybody needs something that's not in the 10%, and worse yet the thing they need varies greatly from person to person.
In other words, the feature bloat exists for a reason. Krugman's point that people benefit from constraints is true (and he is, to his credit, clear that the policy implications of this are really quite limited). The flipside of that, however, isn't that others need 100 varieties. But rather the 100 varieties may be necessary so they can find the very limited subsection of that variety. I like plums the way Krugman likes mangos. I don't need them year-around. But bananas are a different story. Choice's advantage is that it acknowledges that we're all different stories.
Ostensibly I get it because I prefer trackpoints to touchpads, and because they have proven reliable. But if I'm being honest with myself, a lot of it is that it's just simpler.