The Heroic Knight in the Wife of Bath's Tale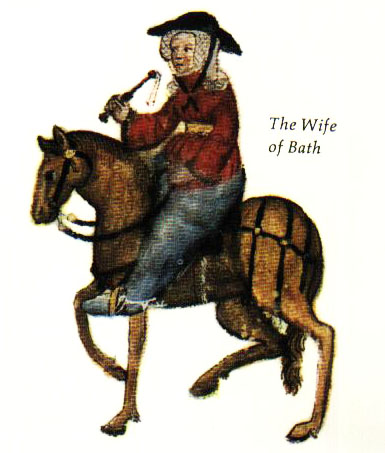 My pseudonym comes from Chaucer's Wife of Bath's Tale. If you haven't read it, go do that.
Did you read it? If not, go read the Wikipedia synopsis at least before continuing. It's short. [Edit: I've been told the synopsis makes what I missed obvious. So do, please, try to read the original instead of the synopsis.]
I first read this more than twenty years ago in college. I did so dutifully, reading each word and came to class prepared to talk about it.
It turned out I was not prepared. My instructor mentioned a rape at the beginning of the story, and I and a number of other students gave bewildered looks as we questioned if we had even read the correct story or not.
And yet, if you go backing the text, it's right there. In fact, it's the whole reason the knight has to scour the countryside for a year. And somehow I missed it.
Since then, as I've become more critical about media and my own consumption of it, my oversight seems no less forgivable, but much more understandable. The maiden raped by the knight is a non-playing character. She is an NPC who has no function in the story but to present a legal speed bump for the knight to overcome.
If this story were real life, she would have her own narrative. She'd have parents and siblings and hobbies. Also, her life's progression wouldn't end with her encounter with the knight. She'd need to figure out how to handle what had happened to her in a society that likely would have regarded her as damaged.
It isn't real life though, so she is afforded none of that. She is literally nameless. Her only characteristic is her virginity. Also, she was apparently she was also "forlorn."
Our hero the knight, however, gets a redemption arc. He gets a dramatic scene where he is condemned to death before a last-minute respite. He searches in vain for his salvation for a year before he is saved by an old hag, but only at a grievous price.
And then ultimately, he gets everything he could have ever wanted, and maybe even more. He suffers through some gentle feminist scolding on the way, but his refusal to make a decision when considering two options that disgust him equally is coincidentally the key to unlocking his salvation.
The reason this story is special for me is that I did not recognize any of this upon my first reading. It is an extraordinarily gentle introduction to some elementary feminist ideas like maybe women shouldn't be treated as they were in the Middle Ages. Even then with this gentleness, I didn't realize how much my desire to have a story that has a hero was being accommodated. I was a naive and foolish reader, and arrogant too. I chose the name Bath to serve as a reminder of that foolishness that I'm sure I still retain today.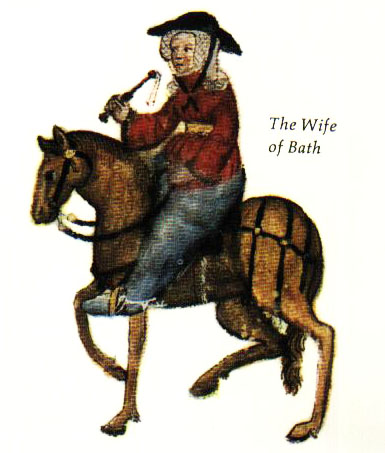 Those of you who did the assigned reading, did you fall in the same trap? Did you forgive the knight as readily as I did? Or not even really notice it at all? Did you simply accept the narrative that cut short the life of the maiden and elevated the life of the knight and his fate to be the only one of importance?