Stalling The Runaway Costs of Free College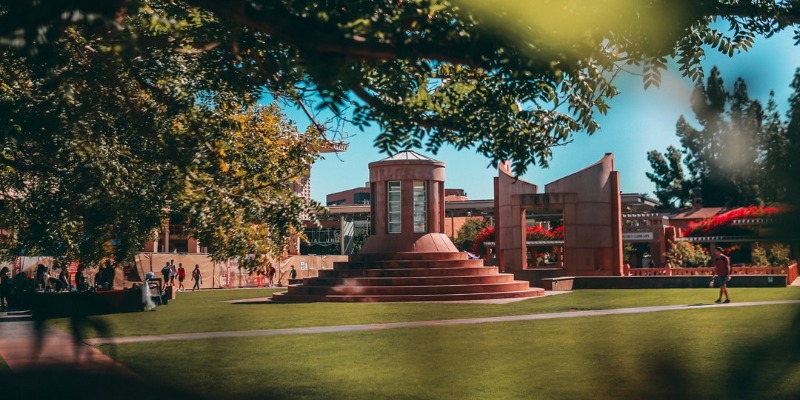 Among other things, Democratic presidential candidates are rallying around the idea of "free college". I am in some ways more sympathetic to this idea than I am to the idea of extremely generous student loan forgiveness1. I understand the desire that going forward we want to relieve students of accumulated debt for going to college. In a future where we have more money so that there aren't the tradeoffs such a system would not incur, I'd be on board. The typical line is that we will fund it by targeting the rich. Only Warren has been really specific. My question is that even if we agree to tax the rich , is that the best place to spend the money? Subsidizing those that will make more than those peers? But aside from that I don't have a problem with the idea of it. I'm not worried about free rides or spoiled kids. It's mostly a matters of dollars, cents, and priorities.
It's also a matter of implementation.
As things stand, though, while I am more sympathetic to the idea of free college than I am student loan forgiveness and other initiatives, I am also more afraid of the idea because if implemented poorly it could be far more damaging than student loan forgiveness would be. Whether I am indifferent to the idea or actively opposed depends a lot on what came with it. One of my skepticism towards the Democrats is their willingness to address the tradeoffs. Whatever I can say about their views on health care, they have clear and solid plans to bend the cost curve down and arguments for why their system will ultimately be affordable. I'm seeing less of that with education. I am seeing resistance to the very idea of tradeoffs (that we should limit who can go, facility gaps, and so on).
This got me thinking about what kinds of programs I would support, or at least not actively oppose. I tend to favor merit-based scholarships, once a Democratic idea that they turned on and most recently it was part of their case against Romney, who oversaw such a program in Massachusetts). I also favor a relatively bare-bones, low-cost option that is free or close to it. Western Governors University writ large, though with more local programs so that it's not completely online. Also, perhaps community college.
But assuming these ideas are insufficient, what might alleviate my opposition? The answer is free college with stringent cost controls. The rising cost of college is often treated as a symptom of less public investment, but we've also been seeing increases in private school tuition. According to SHEEO2, Texas higher education spending increased from $6,100 per student per year to $6,750, adjusted for inflation3. Needless to say, tuition costs did not go down during this time. And when state appropriations go up, often so too does tuition. Blue states may subsidize their universities more than red states, but their tuition rates are nonetheless higher. All of which is to say that state funding is at best a part of the rising cost of tuition.
Conservatives and libertarians like to blame student loans. The argument is that colleges respond to the availability of funds by raising prices because subsidy just increases the market-clearing price. There is likely some truth to this (just as there is some truth to the state aid argument), but they were a response to real concern so any solution that involves getting rid of them is likely not politically palatable (or desirable, unless you want cost to be the primary driver of who does and doesn't go to college).
Where is the extra money going? That itself is the subject of a lot of debate. Some people like to blame bloated bureaucracy (fun fact: Duke University has more administrators than it does undergraduates, and no that doesn't include their hospital and medical school staff). Others blame luxury accommodations and the like. Some blame football programs. Where I think the conservatives and libertarians are right, though, is that as with health care if you put the money out there it will get absorbed. Further, they know what kind of money they can get from families either directly or indirectly from loans. Getting money from the states doesn't change that, and neither would getting money from the feds. And so if the federal government decides it's going to put more money into the college system to help students out, the universities will find uses for that money. And they know what people will pay, and what loans they can get, and so they'll find uses for that money, too.
So what can we do to prevent that from happening? I really don't like the idea of micromanaging how universities spend their money. What I would probably aim to do would be to offer to cover the full cost of tuition provided that the universities did not charge another dime. in other words, offer Midwestern Tech University $9,000 per student and if they bill $9,001 then the government offers them nothing. Let them figure out where to save the money. Let them figure out where they've added unnecessary fat to the system. There are a lot of specifics to hash out (regional cost adjustment? Phase-in period to allow schools to bring costs in line?), but I would target bottom lines. Let them figure it out and maybe they will figure it out along different lines and different ones will offer different things (instead of all of them trying to offer everything).
The downside to this plan is that most likely the really good universities simply won't participate except as a de-facto scholarship program for a fraction of its students (if we allow that, as opposed to saying "all students or no students"). So the "free tuition" wouldn't help people get into the University of Texas at Austin because UT wouldn't participate. Nor Texas A&M. Depending on where you set the cost you might have difficulty with schools like Texas Tech and Houston. It would be analogous to federal matching funds in presidential contests. They took the money until they realized that they could raise more than the matching funds (which required limits on fundraising) could offer. The good news – at least as far as this plan is concerned – is that a lot of schools are about to run into enrollment problems and will need competitive advantages. Not Texas and maybe not Texas State, but schools like Angelo State or strictly commuter schools. Community Colleges may use it to transition from 2-year to 4-year institutions but without all the trappings of the big state universities.
I don't know whether Democrats would be okay with this deliberately two-tiered system. It's uncomfortably a system that relies on universities that are itching for students (unlikely to be the best schools) and students who need help and want to avoid debt (students we are sympathetic towards). My hope is that having this free option would create a price-pressure on schools that aren't participating. Texas Tech wouldn't just have to be better than Angelo State, but it would have to be better enough to justify a pretty big price tag and it would have reasons not to let that price tag keep growing. It could also be that some of the schools with systems might have free campuses within their system. Or they might set up storefront classes in various cities for a statewide program. There are a lot of possibilities.
That is probably the best I can do before I start gearing up for outright opposition to the idea of free college. It's probably not what Elizabeth Warren and Bernie Sanders have in mind, but they'll need something at least this serious about cost-containment. I will listen with as open a mind as we can.
I don't have a link, but the report is "Public FTE Enrollment, Educational Appropriations and Total Educational Revenue per FTE", between 1987 and 2012