Sunday Morning! "Lipstick Traces"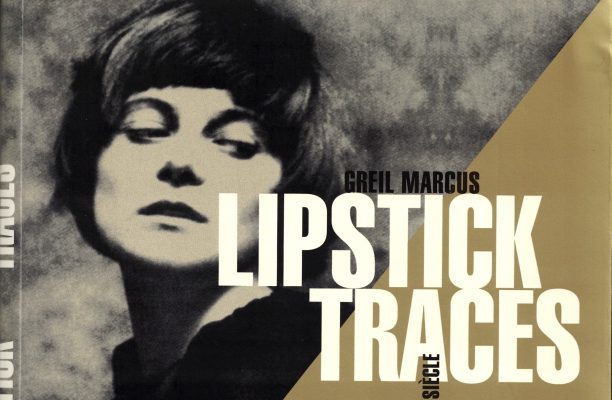 Last week, we wandered a few steps into the weeds when discussing the commonalities between the art of Paris in the 1920s and New York in the 1970s, so this week I decided to finally read Greil Marcus's book "Lipstick Traces: A Secret History of the Twentieth Century", a book that stretches out the tightrope connecting Dadaism in the Zurich Cabaret Voltaire in 1916 and Johnny Rotten on the Thames in 1977.
Marcus considers Mr. Rotten/ Lydon "perhaps the only truly terrifying singer rock'n'roll has ever known," a pretty good sign the book was written long before the singer's butter commercials. The book begins with Marcus's attempt to make sense of the strange power of those Sex Pistols songs and from whence that power came. He takes the band a bit more seriously than I would, writing that they "were a commercial proposition and a cultural conspiracy, launched to change the music business and make money off the change—but Johnny Rotten sang to change the world." I tend to see them more as a manufactured boy band- HOWEVER, to be fair, Sex Pistols impresarios Malcolm McLaren and Jamie Reid were steeped in the Situationists and those Situationists, in turn, had been steeped in Dada and surrealism. So the resonances between 1916 and 1977 aren't so distant after all.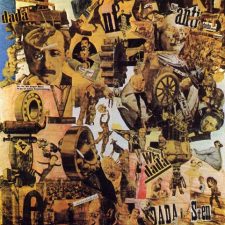 It's a long and winding history, made of what Marcus calls "moments that seem to leave nothing behind, nothing but the mystery of spectral connections between people long separated by place and time , but somehow speaking the same language". The narrative jumps from punk rock to Dada to the Cathars and the Movement of the Free Spirit. Marcus isn't writing academic cultural history, in which everybody's influences have to be verified and their papers checked; he's writing about subterranean spiritual affinities between people who had in common only a will to negate the entire world in which they lived.
So, it's a bit of a wild ride. The New York Times description isn't far off the mark: "The book has no plot; instead, there is a daunting amount of philosophical exegesis and a fractured narrative that jumps from country to country, century to century and tortured aesthete to tortured aesthete. The effect is like listening to a man on a soapbox for hours on end and never figuring out if he is a madman or a prophet." To be fair, this was written on the occasion of the book being turned into an unlikely play, which was an even less likely success. The book is something of a hybrid: written by a rock critic, published by Harvard University Press, having amassed a cult following and spawning a work of musical theater.
However, I think it's fair to say that I really need to read this one again to fully digest it. I  expect to write about it again in the future. It did, however, inspire a few thoughts about punk rock (which all but disappears midway through the book):
People really were threatened by it in 1977. This seems amazing today, but watching ashen faced local reporters denouncing punk rock then, they look genuinely rattled. Johnny Rotten got beat up and slashed for being "truly terrifying" to Britons. Many punks of that first generation have stories about getting jumped late at night by gangs of jocks leaping from Trans Ams. In our era of Hot Topic at the mall, it's hard to remember that, for some people, this really was the end of the world.
It also really was a prank to a great extent. Books and movies today tend to romanticize the supposedly righteous anger and social conscience of the punk rockers, but they weren't all playing in the Clash. Some of them were in the Child Molesters. Now that art has become "professionalized", it's alleged "subversion" is a selling point. But a real prank has the effect of upending and distorting reality for a moment. Many cultures and mythologies have the figure of the trickster. Our art could use more of them. Much great art began as a prank.
The punks were quite often smarter than you'd expect. Sure, there were some working class yobs, but there were also plenty of New York intellectual art school grads among them. As Marcus notes, many people made comparisons to Dada in the punk era.
As a result, the music was quite a bit more diverse than the standard greatest hits approach would indicate. It was punk that got me into Albert Ayler and Sun Ra for instance.
Finally, and this is one of the key concerns of Marcus's book, people who experienced punk in 1977 or went to those Dada performances in 1916, or marched in Paris in 1968, felt that their lives were forever altered. Marcus talks of "moments in which the world seems to change, moments that leave nothing behind but dissatisfaction, disappointment, rage, sorrow, isolation, and vanity." I was reminded of a punk drummer slightly younger than my father saying to me with surprising bitterness, "You'll never know what it was like. You weren't there and it will never happen again". If anything, the book is about what it's like to carry around that feeling for the rest of your days.
So, what are YOU reading, watching, pondering, listening to, or playing this weekend?