Workplace Automation Stands to Hit Women Harder Than Men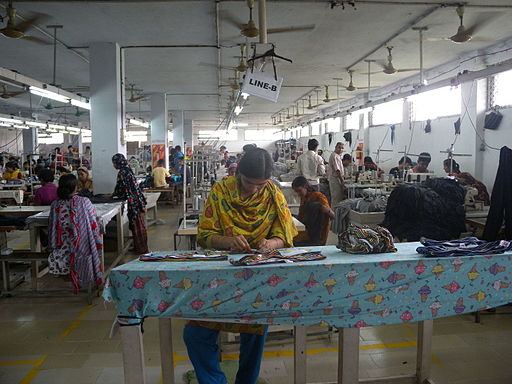 Like it or not, it's impossible to escape the fact that automation is a full-blown groundswell. Technologists call it the Fourth Industrial Revolution. One of the troubles with automation, however, is that wealthy industrialists will predominantly enjoy its benefits — and women and minorities will primarily feel its harm. Findings from the Brookings Institution reveal as many as 25% of American workers will find their jobs at risk of being outsourced to machines. What's gone underreported, until now, is the fact that women in the workforce will bear the brunt of this displacement for years to come. Here's why.
Who Are the 36 Million?
That 25% figure represents 36 million U.S. workers. But who are they, exactly? To answer this question, we have to understand the separate "waves" of automation: the "algorithm wave," the "augmentation wave" and the "autonomy wave."
Like the Brookings Institution, PwC is also on record about the impending influence of automation in the workplace. The algorithm wave, according to PwC, will continue through the early 2020s and impact relatively fewer jobs — 2 to 3% — than the other two waves. The financial services sector will see the most significant impact.
By the late 2020s and the augmentation wave, however, PwC says a full 20% of human jobs will become ripe for automation — and the manufacturing, transportation and retail sectors will feel the results. By 2030, during the autonomy wave, 30% of the workforce will be feeling the effects.
None of this may be overly surprising. But the breakdown along gender lines may be.
Algorithm wave: 1% of men affected and 4% of women affected
Augmentation wave: 17% of men affected and 23% of women affected
Autonomy wave: 34% of men affected and 26% of women affected
Until automation fully matures and commercial and industrial processes achieve even greater independence from human workers, women will feel far more of the effects of job loss than men will. At that point, as these numbers show, the pattern will reverse — if we don't help improve the situation. But why is this happening?
Other Studies Provide a Look at Causes
The PwC study covers workers in the U.K., but its findings are representative of the global workforce. And it's not the only study to come to these conclusions.
The Institute for Women's Policy Research published a study of its own, which found that, of the jobs that are likeliest to become automated, women hold 58% of them. The U.K. Office for National Statistics says women work well over two-thirds of the 1.5 million jobs at more immediate risk of automation. The International Monetary Fund found an average of an 11% to 9% ratio of men working automation-ready jobs to women doing the same — across 30 countries.
International Monetary Fund spokesperson Era Dabla-Norris said: "This is primarily because women work in those occupations and sectors that are at high risk … there are more women doing low-scale, blue-collar jobs, and there are fewer women who are in senior-level positions."
For example, women are overrepresented in the retail industry. They stock store shelves and check out customers more frequently than men do. Women also hold the majority of secretarial, clerical and personal assistant positions. Most, and probably all of these job functions, are on track to become partially or entirely automated in the coming years.
Women in developing countries like Vietnam, which have a significant stake in the garment-making, textile and customer service industries, will find themselves at an even greater disadvantage. All told, non-white women and women with incomplete educations are likely to be the first to see their jobs outsourced to packaging robots, automated factories, self-checkouts and more.
What Can We Do?
The first step is to recognize the importance of science, technology, engineering and mathematics, or STEM, in early education and for the entire population. Some technologists are also advocates for adding coding and computer science, specifically, to the curriculum as early as junior high. The funding of public schools should also become a much higher budgetary priority in the U.S. and many other countries.
Women should receive just as much encouragement as men to attend leadership classes and conferences, and they should have access to mentorship opportunities, as well as the chance to join or take part in events sponsored by women's professional development and advocacy groups in scientific and technological fields, like U.S. Women in Nuclear and STEM For Her.
Unfortunately, even in 2018, research showed women hold just 25% of STEM jobs and a paltry 9% of related leadership jobs. Sharply increasing these numbers would help prepare millions of women for post-automation employment and impart the hard and soft skills required for higher-paying, non-administrative jobs.
There is a conversation worth having someday soon about teaching children the whole truth about gender stereotyping, as early as possible, and how to find one's way in a world with so many prescribed paths and pigeonholes. The other reckoning is the longstanding and well-observed bias toward men across industries when it comes to hiring decisions. Schoolchildren who don't learn about gender norms become adults who don't feel they have to enforce them.
And if we need more reminding, there's other research telling us more diverse teams — in every sense of the word — are more successful. If we want to do better work, we need to bring women into the fold. And we need to make sure nobody gets left behind when the robots get here.