Thursday Throughput for 5/23/19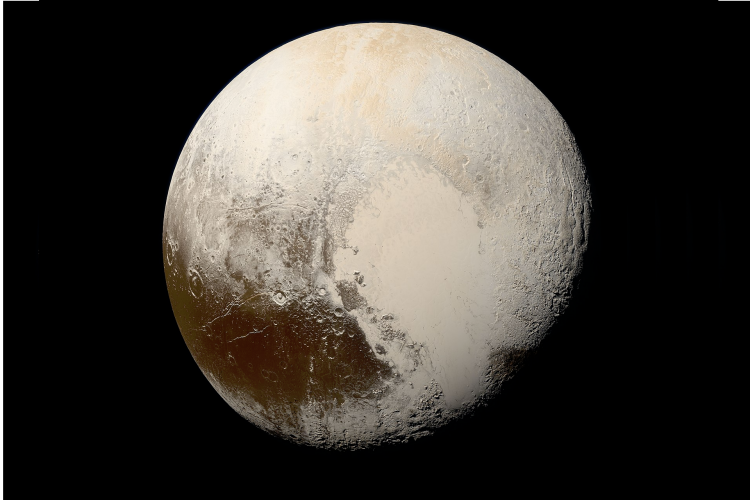 [ThTh1] This is one of the worst stories I've ever read. Con artists and charlatans are persuading parents of autistic children to try various forms of snake oil in order to "cure" their autism. This includes force-feeding them things like industrial bleach. The internet can spread disinformation just as readily as information. It's appalling the kind of disinformation people will spread if there's a buck in it for them.
While I agree that the companies involved and perhaps the federal government should crack down on it, this is something of a game of whack-a-mole. With billions of people on the internet, it's hard to track down the occasional monster. But boy, did that story get my blood boiling. I have sympathy for parents of children with autism who turn to any potential "cure" in desperation; I have none for those who take advantage of them.
[ThTh2] I don't just link this story because I like beer. I link it because it talks about how 12th century monks apparently figured out a beer-brewing method that is quite modern. The more we learn about our ancestors, the more clever they become. It's one of the reasons I mock ancient aliens theories so much; it's ridiculous to think that ancient people couldn't figure out how to do incredibly complex things just because we can't.
[ThTh3] And yet more in the vein of historical things that are kinda sciency if you squint a bit:
An old beer bottle in Monks Wood NNR, used as an anvil to smash open countless snails by countless Song Thrushes. The bottle may have been used by the birds for more than half a century, it's embossed 'Huntingdon Breweries Ltd', who ceased production in 1954. @NE_WestAnglia pic.twitter.com/O7iWcEByyX

— Richard Broughton (@woodlandbirder) May 17, 2019
ThTh4] Science Mag goes a little political in their analysis of threats to the US dominance of science. But one thing did strike me:
The current grant opportunities for starting a new independent research career in academia have not only become increasingly unavailable to young scientists and engineers, but are also disastrously risk-averse. At the NIH, the proportion of all grant funds awarded to scientists under the age of 36 fell from 5.6% in 1980 to 1.5% in 2017. One might ask the rhetorical question: How successful would Silicon Valley be if nearly 99% of all investments were awarded to scientists and engineers age 36 years or older, along with a strong bias toward funding only safe, nonrisky projects?
This is understandable, given recent congressional efforts to crack down on "frivolous" science (which is often not that frivolous when you learn about what it is actually doing). But it's a mistake. There is always room to fund the tried-and-true low-risk endeavors. But real progress in science depends on a willingness to get burned by funding long-shots; projects that are high-risk but also potential high-reward. This is particularly true in the energy sector, where multiple major breakthroughs are going to be needed if we are ever to decarbonize.
[ThTh5] Speaking of climate change … while it is a very real concern, I am dubious that it is going to bring bubonic plague to major cities. I think a lot more blame for the growing rat problem can be placed on inadequate city services that are leaving gigantic mounds of trash everywhere. There are good reasons to believe that global warming may increase the rat population somewhat. But that problem is better addressed directly by denying them the conditions they need to thrive. I've noticed an uptick lately of incompetent governments blaming their problems on global warming. Something to keep an eye on as the debate intensifies.
[ThTh6] And still speaking of global warming … I'm not overly fond of the Guardians' language change. They will now stop using "climate change" and use "climate emergency, crisis or breakdown". But that assumes facts that are still contested. It is very likely that global warming will be a crisis, but we're still figuring our the long-term effects. They also plan to use "climate science denier" rather than "climate sceptic". But that's also a bit tricky because "climate skeptic" is label that's been hurled at people who agree that global warming is real but have very real scientific disputes over how bad it will be and very real economic/technological disputes over how best to address it. I will, however, recommend this article by Jerry Taylor, formerly of Cato. His journey toward climate activism is very similar to the journey I've been on to get to my current position.
[ThTh7] When people's children are more likely to survive, they have fewer of them. This is a great triumph of the modern era.
Does reducing child mortality result in overpopulation? No – when child mortality falls, people start having fewer children. Amazing animation by @countcarbon shows this happening in multiple countries over the last 150+ years. pic.twitter.com/dR7w9qpam2

— Steve Stewart-Williams (@SteveStuWill) May 17, 2019
[ThTh8] Now I'm kind of worried about what my spacecraft will do when it comes home (H/T: Andrew)
[ThTh9] Pluto may have oceans under the ice.
[ThTh10] When galaxies crash into each other — or even just pass near each other — they can trigger waves of star formation. Enjoy Hubble's latest image of NGC 4485. Go here for full resolution.