The Democrats' Trump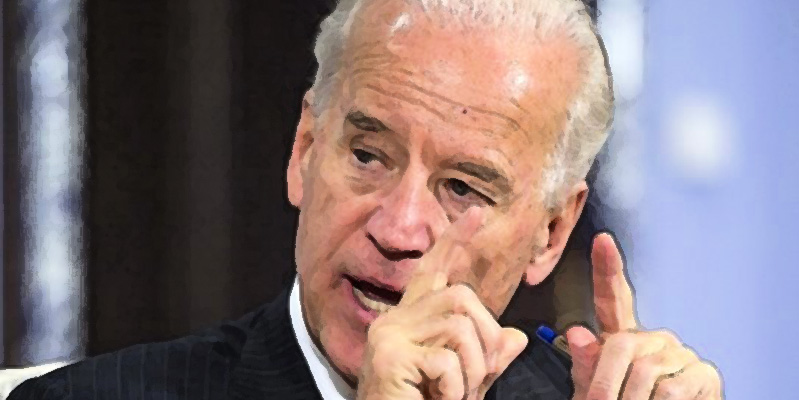 I have been having fun on Twitter with this exchange:
I wonder what will resonate more with the Democratic base — Joe Biden's wistful love of Dick Cheney and firm belief that Mitch McConnell will work across the aisle because of something something, or Elizabeth Warren's progressive policies and middle finger to Fox News? Hmmmmmm.

— Kevin M. Kruse (@KevinMKruse) May 14, 2019
To which I replied… "Who's winning?"
A couple of times I've done this I've gotten into a dust-up about how it's too early and Bush was ahead by this point and so was Hillary Clinton in 2008 and all of that. Luis Mendez handles those objections better than I could, so I leave the number crunching to him. One of the more interesting replies I've gotten is how Trump's ascension demonstrates the weakness of conventional wisdom and, in one discussion, I got over and over "But I was also told Trump couldn't win."
That misunderstands the dynamic completely. This race isn't waiting for a Trump to come in and up-end the conventional wisdom and shake the race up. Joe Biden is the Trump who has already done that. We were told that the Democratic Party was itching for a change. It was younger, less white, and less male, and the race would reflect that. And that after Hillary Clinton's loss they were ready to take it to the enemy. The embodiment of this has been Senator Kamala Harris, the multicultural coastal young prosecutor. Biden, meanwhile, is old and has MeToo problems and a history of moderation and compromise.
And yet here we are: Kamala Harris is shaping up to be the Marco Rubio of this race as the candidate who looks good on paper and is waiting for a moment that likely is not going to come, and Biden is sitting in a better position than almost any nominee in recent history in four cycles.
Donald Trump was a unique candidate in a number of respects, but one way in which he was not unique is his path to the nomination. He won the way candidates usually do. His support was not overwhelming (the GOP hasn't had that since George W Bush in 2000) but he drew it from virtually every quarter of the party. His opposition was fragmented and hindered by the fact that nobody had a base to call home. Trump was beating Cruz among conservatives and Kasich and Rubio among moderates. He was not uniformly strong everywhere, but throughout March he went from someone who was losing most of the single head-to-head matchups to someone at the end of the month who not only wasn't beating the field but beating the individual candidates.
The thing about Biden is that he is already there. Yes, it's early, but he's already there.
Breakdown by race/gender in new Morning Consult Dem WH poll: pic.twitter.com/D44pzccZ0B

— Steve Kornacki (@SteveKornacki) May 21, 2019
In terms of gender and age, Biden's biggest vulnerability is literally white men. He does poorly among the young, but they don't vote. One of the things people (including myself) got wrong about Trump was seeing the many ways he was different than the typical nominee rather than what he had in common with them1. Biden seems different from Trump mostly because he looks like a nominee in both form and function, biography and policy and coalition.
The similarities continue from there. They face similarly divided fields. Gaffes and goofs (and in Biden's case, in particular, his old school positions on various issues) are already factored into his level of support2. And, like Trump, the rival most adjacent to him has enough enthusiastic support to put and probably keep him in second place but has enough ill-will in the party that as the field narrows he will have difficulty consolidating support.
Most importantly, though, what Trump and Biden have in common is this: They reflect the mood of their political parties. Republicans were ready to roll the dice and they were willing to (happy to) burn the fields. Democrats may reach that point – especially if Biden is nominated and loses – but they just aren't there yet. They appear to want someone who will tend to the fields.
God bless them.
---
Not just "the state of the Republican Party" stuff, but nominees in general and the coalitions they build within party structures, Republican or Democrat.