Tech Tuesday 05/14/19 – Back From Vacation Edition.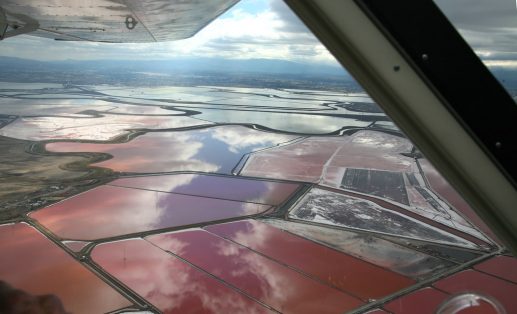 Bug turned 7 last week (who remembers me announcing his birth?), so for his birthday, we spent a long weekend in Page, AZ. Got to see the Glen Canyon Dam, Hoover's little brother. Also saw slot canyons and took a raft down the Colorado River. Despite all that, I think what he enjoyed the most was being able to watch shows on his tablet for 4 hours during the drive there and back.
TT01 – George had mentioned this one last Thursday.  The mechanism might be a bit confusing, especially since it talks about solvents, and when people hear the word 'solvent', they think of things like Acetone.  The thing to keep in mind is that a 'solvent' is anything that can dissolve something else such that the dissolved compound is incorporated into the solvent.  Water is technically a solvent (and is often called 'The Universal Solvent" because so many things can be dissolved in water).  When we dissolve salt in water, the salt is incorporated into the water and we get brine.  In the link, the solvent in question has different properties at different temperatures.  When it is activated (at a specific temperature), it dissolves the brine; or to put it another way, the solvent incorporates both the water and salt into it's molecular structure.  At a different temperature, the water alone is released from the solvent and being denser than the solvent, precipitates to the bottom, where it can be drawn off.  One assumes that a third temperature causes the salt to precipitate out as well, so the solvent can be reused.  All of the temperatures in question are in the ball park of room temperature, so the energy needed to desalinate is minimal.  In short, this is a BFD!
TT02 – Another method for disrupting antibiotic resistance of pathogens.
TT03 – Using ice to inspect 3D-printed parts.  And ultrasonic waves, but the ice is important.
TT04 – We already have vectored thrust aircraft, but this takes it a step further and uses thrust vectoring to remove the need for movable flaps.  This demo vehicle doesn't need ailerons or a horizontal tail.
TT05 – Two NASA missions failed because a supplier of aluminum parts lied about their product testing.  And it sounds like the lying wasn't just limited to the NASA parts.
TT06 – Food dyes turn out to be an important breakthrough for 3D-printing replacement organs.
TT07 – Because life finds a way, the Pacific ocean has critters that breathe Arsenic.
TT08 – Researchers think they know why cancer spreads, and how to stop it from doing that.
TT09 – Part of the problem with plastics is that they were never designed to be recycled.  So how about a plastic that is?  This isn't a biodegradable plastic, it's a regular polymer.
TT10 – Creating an acoustic lens with meta-materials.  Remember, sound like to travel in waves that want to spread out, so being able to confine those waves into a beam is a trick.
TT11 – A few weeks back I linked to an article about a modular electric wheel design, and Mike asked about unsprung weight.  Here is a motor manufacturer that is producing lightweight, high torque wheel motors, hopefully to deal with the problem of unsprung weight.
TT12 – Proof that Evolution IS NOT intelligent, because if it was, it'd remember that the last time it let that bird become flightless, it was wiped out, and it wouldn't have done it a second time with the same damn bird.
Photo by Paul Stephenson
Photo by jitze