The Internet Needs a Town Square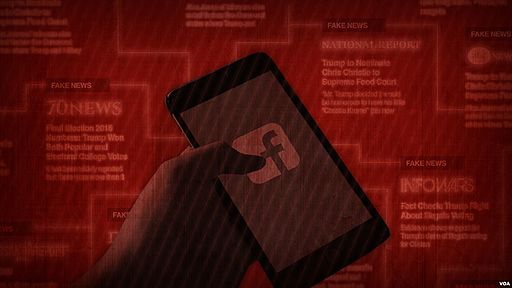 On the internet, you have densely populated urban centers where private citizens gather to shop, socialize, and do business. These big cities encompass an array of privately-owned online retailers and social media companies, like Amazon, Twitter, and LinkedIn.
Just past the boundaries of these cities, you'll find the suburbs of the internet — the blogosphere. This is the destination of choice for those seeking a more intimate and quieter environment than any city can offer.
Far beyond the blogosphere lie the sprawling jungles of the online world where anonymous message boards of ill repute, such as the infamous 4chan and 8chan, can be found.
In the context of this online landscape, Facebook operates as the internet's largest virtual private country club. And like any private club, it reserves the right to both maintain its own code of conduct and take punitive action against any member who chooses to violate that code.
In the physical world, when someone is exiled from a private establishment for expressing a controversial idea or making an offensive remark, that person can simply move to a sidewalk, open-air park, or some other public place where they can continue to communicate their message to anyone who is willing to listen. But there are no sidewalks on the internet. There are no parks where demonstrators can gather to share their conspiracy theories or voice their collective displeasure with the political establishment. There are no street corners for the preachers to loiter around while they shout the sacred words of their holy texts to agitated passersby.
Simply put, there's no online refuge for unpopular speech that can never be taken away at the whim of a domain hosting company like GoDaddy or cast off into some remote corner of the web by a search engine like Google. With a collective, Thanos-esque snap of their gauntleted fingers, the titans of tech could vanquish you from the web altogether at any moment of their choosing.
That's why Facebook's decision to permanently banish Alex Jones, Louis Farrakhan, Laura Loomer, Paul Joseph Watson, Milo Yiannopoulos, and Paul Nehlen from both its own platform and Instagram, which is also owned by Facebook, have elicited strong objections from a number of free speech advocates. Jones has already been booted from Twitter, as have Yiannopoulos and Loomer. Apple, YouTube and PayPal all severed ties with Jones and his Infowars podcast last year. If this trend continues unabated, Jones, Farrakhan, and a wide range of voices on both the right and left may eventually find themselves without any online platform at all.
If you believe not just in the First Amendment, but also in the principle and value of freedom of speech itself, this should worry you. Contrary to what some in the media have claimed, online censorship is absolutely a free speech issue. The power to suppress "offensive" or "hateful" ideas is a power too great to trust in anyone's hands, whether it be the hands of government or the hands of corporations. The competition between ideas should always be a meritocratic operation free from governmental or corporate intervention.
It's tempting to rationalize the current situation by pointing out that most recent victims of online censorship have been odious individuals who are widely despised by ordinary people. But it's naïve to think that this purge will stop with the likes of Alex Jones and Louis Farrakhan. In the future, it is entirely possible, if not likely, that activists of various political stripes will push to broaden the accepted definition of extremism until it includes mainstream opinions and ideas that said activists simply find disagreeable. If Silicon Valley resists those efforts — if they refuse to play along by suppressing the voices of those falsely accused of championing "extremist" causes — the outrage brigades will form up and lash out until they get precisely what they want. And the tech industry will cave in, fearful as they have always been of alienating their precious clientele.
This isn't the internet my generation once envisioned, an internet that would bring balance to politics by providing a haven for speakers from across every conceivable spectrum — political, racial, religious, and so forth. The internet we have right now more closely parallels the corporatist worlds typically found in cyberpunk fiction. Tech companies like Facebook, Twitter, and Google are calling all the shots. They're choosing which voices to amplify and which ones to suppress; which topics to discuss and which ones to scuttle; which opinions deserve validation and which ones deserve delegitimization. It's all very dystopian and undemocratic.
That being said, we cannot place the blame for this predicament squarely on the shoulders of tech companies themselves, nor should we indulge President Trump's apparent desire for the government to get involved. Facebook, Twitter, Google, PayPal, Apple; these are private entities, and their rights should be respected. Furthermore, these companies didn't ask for this degree of power. It was voluntarily, though perhaps unwittingly, handed over to them by millions upon millions of internet users who probably didn't spend much time considering the implications of a burgeoning tech industry's influence over America's political discourse.
The overabundance of censorious tech companies isn't the primary problem; it's the distinct lack of a virtual public sphere. The internet needs a town square, or perhaps its own version of a Speaker's Corner. It needs a space where the only restrictions on speech are those enshrined in the law, restrictions that do not interfere with the expressions of opinions and ideas deemed unsuitable for the likes of Twitter and Facebook. Should the onus be on the government to create such a space? Should we instead turn to the free market to come up with a solution? I don't know the answers to these questions. All I know is that until there exists an online platform where even the most extreme ideas can be shared without the threat of corporate or government censorship looming overhead, no one can say that freedom of speech is alive and well on the internet.