Wednesday Writs for 5/8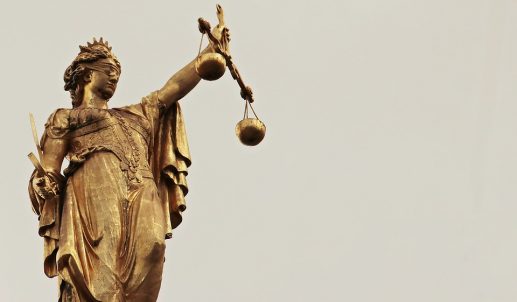 [L1]: One evening in September, 1998, deputy sheriffs in Houston, Texas answered a call about a man with a gun at an apartment complex. When they arrived, they entered the apartment of John Lawrence. They did not find any man with a gun; but what they did see was enough for them to arrest the apartment's occupants, Mr. Lawrence and Tyron Garner. Their illegal conduct, per the criminal complaints filed against them: "deviate sexual intercourse, namely anal sex, with a member of the same sex (man)." The men were arrested because the deputy claims they were having gay sex. It was still a crime in Texas in 1998, and was statute of the type the Supreme Court had validated in the 1986 Georgia case of Bowers v. Hardwick, and which still existed in a handful of states at the time. (If that's surprising, what may seem even more surprising is that laws specifically targeting intimate acts between persons of the same sex were a relatively recent thing at the time of Lawrence's and Garner's arrest. While "sodomy" has a long history of illegality, it had not specifically applied only to homosexuals until the 1970s.)
Lawrence and Garner's case caught the eye of gay rights activist Lane Lewis, who took up their cause.  Lewis had been waiting for a test case that could hopefully make it to the Supreme Court and challenge Bowers. But lawyers know that finding both a perfect case and perfect litigants is rare- and John Lawrence and Tyron Garner were far from perfect clients. They were both heavy drinkers, and both had significant criminal records. They were known to get drunk and rowdy, and Lewis had to act as something of a babysitter to try to keep them out of more trouble. (For more on the interesting and somewhat sad backstory to this case, check out episode four of season one of the More Perfect podcast.)
As their cases wound their way through the various levels of the court system, Lawrence and Garner lost at every turn. Eventually, our case of the week, Lawrence v. Texas, made it to the Supreme Court. In a 6-3 decision authored by Justice Kennedy, the Majority ruled in favor of the Plaintiffs on due process grounds, arguing that Lawrence's and Garner's right to engage in sexual activity in private was violated by the arrest. The opinion went on to expressley overturn Bowers v. Hardwick. Stevens, Souter, Ginsburg and Breyer joined Kennedy's opinion; Sandra Day O'Connor, who voted with the majority in Bowers wrote a concurrence in which she disagreed with the due process analysis. She opined that an equal protection analysis was more appropriate. She agreed the Texas statute was unconstitutional, but only because it outlawed sodomy between two men and not between a man and a woman.
Thomas and Scalia each wrote a dissent. Thomas wrote that he thought the law was silly and should be repealed, but that he did not buy into the concept of a constitutional right to privacy and saw no grounds to strike the law down through the courts. Thomas also joined Scalia's dissent, along with Chief Justice Rhenquist. Scalia accused the majority of tailoring their decision to further a pet cause, and warned of a slippery slope of immorality that was sure to follow the Lawrence decision:
State laws against bigamy, same-sex marriage, adult incest, prostitution, masturbation, adultery, fornication, bestiality, and obscenity are likewise sustainable only in light of Bowers' validation of laws based on moral choices. Every single one of these laws is called into question by today's decision; the Court makes no effort to cabin the scope of its decision to exclude them from its holding.
Same sex marriage? Legal? Can you imagine?
[L2]: Also in the category of archaic laws that shouldn't be on the books any more: Missouri finally agrees that marital rape is a thing.
[L3]: Criminal defense is not for everyone. Defense of violet sex crimes even less so. A public defender in Philadelphia says she acquired PTSD from her work on sexual assault cases, and says in an EEOC complaint that she lost her job for it.
[L4]: Must. Resist. Hard. Time. Puns: Oklahoma prisoner sues, alleging jail guards ignored his painful, four day erection. Reports are that the case is about to settle.
[L5]: In what could be an extremely important precedent, a federal court ruled a jail in Maine must provide an inmate with her daily dose of Suboxone, a medication she had been using to treat her opiate addiction. The jail took the view of many law enforcement agencies, that addiction treatment medications are simply another abused substance, rather than a legitimate medication to treat a legitimate medical condition.
[L6]: Caster Semenya, an elite South African middle distance runner whose body naturally produces unusually high amounts of testosterone for a female, has lost her fight against the International Association of Athletic Federations, who are forcing her to take medications to reduce those levels if she wants to compete. The medical community says this is a very bad idea.
[L7]: You've no doubt heard by now about the dramatic turn of events at the Kentucky Derby in which Maximum Security, who finished a length and a half ahead of the herd, was disqualified. Now, Maximum Security may sue.
[L8]: Come at a law firm, you best not miss: a paralegal sued her former employer for sexual harassment and mockery of her Russian nationality. But when she was ordered to turn over her computer as part of the discovery, she dropped the suit- and was hit with $35K in attorneys fees and expenses.
[L9]: This lawyer said the hell with it, dropped everything and moved across the country to play jazz. Can't say I don't see the appeal. Unfortunately, he failed to inform his clients first, and left with some of their money.
[L10]: I would personally love to sit on a jury, but it seems I'm in the minority:
5 Crazy Get Out of Jury Duty Stories