Mom Vs. Couch – Part 3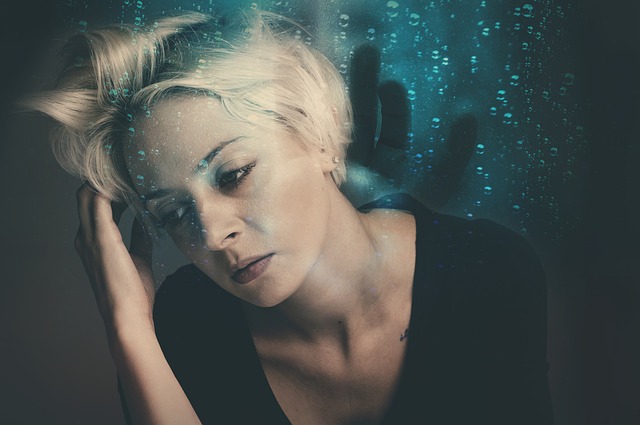 They burned the couch's remains in a firepit in the center courtyard of the apartment complex.
Geoff set up some lawn chairs and they sat side by side watching the fire, passing the bottle of strawberry wine back and forth between them. Shannon ended up drinking most of it since Geoff had to keep getting up to throw more fluff onto the flames. "I mean, have you, like, I don't know, visited any strange, possibly mystical Chinese shops lately?"
"No?"
"Did you get this couch from an ancient Egyptian tomb?"
"No."
"Indian Burial Ground?"
"No!"
"Interdimensional Furniture Store?"
"No!!!"
"Leave it outside at the full moon where it might've been bitten by the dreaded werecouch?
"I just got it today."
"So we'll file that one under possible. Have you been cursed recently?"
"Not in the supernatural sense of the word."
"Did you feed your couch after midnight, Shannon? Be honest?"
"No!"
"Did you piss off a witch, perchance?" Shannon said nothing, just stared at the fire. She took a long drink of wine and thought about that for a minute. "Shannon? Did you? Did you piss off a witch?"
She looked over at him and tilted her head and pursed her lips. "You know, Geoff, now that you mention it, maybe I did."
Geoff generously drove Shannon over since the wine had gone straight to her head and her right arm was too sore to steer. He said he was too wired to sleep anyway and wanted to see how it all came out. His car was an older Honda sedan with college parking stickers on the back and a backpack on the passenger seat that he moved so she could sit there. Shannon meant to ask him some questions about his life, like why was he going to school at his age and what his story was, and thank him repeatedly for being so nice. But instead she dozed off.
The car slowed suddenly and it woke her. As she sat up, Shannon was shocked to see they were on her block…well, Eric's block anyway. And outside the house, her house, her former house, Eric's house, whatever you wanted to call it, there were a police cars with flashing lights in the street and people were walking around the neighborhood with flashlights. "What's all this, then?" Geoff asked, but he really didn't mean for her to answer. This was fortunate because Shannon's mind was whirling as she considered the possibilities. Maybe it really was all the couches in the world, or maybe it was anyone associated with Eric. After all, he had cheated once, maybe he did it regularly for all she knew and one of his victims had decided to resort to magical vengeance. She thought of the kids being hurt or even worse than hurt; thought of them trapped in a killer couch and wondering where she was and calling for her to save them and she didn't come. She died of panic about ten times over before the car got close enough so she could see them standing on the lawn in their pajamas or what passed for their pajamas these days. A wave of nostalgia passed over her for a moment. She liked having teenagers much better than toddlers, but from time to time she craved those little people in their ninja turtles and mermaid jammies. It was weird to miss people who still existed.
"Park here." Shannon was already unbuckling her seat belt, or trying to, before the car came to a stop. She couldn't get it undone though, because her one arm was weak and useless and her other hand had the broken fingernails and couldn't push down very well. Geoff reached over and pushed the button for her and then he leaped out of the car and jogged around and opened the door for her, too. She was able to get up after a couple tries, even though she was still unsteady. On the lawn nearby, Sophie was comforting Gabby, who was crying and seemed upset. But neither Sophie nor Aidan seemed particularly upset, or even upset at all.  In fact, as they approached, Aidan opened his mouth and yawned hugely revealing a mouth full of braces. He had sleep in his eyes and his hair was sticking up in the back and he was wearing his headgear still, so it didn't seem like the hugest of emergencies. Gabby had something of a flair for the dramatic and so Shannon hoped that was all it was. "What's going on?"
"Nobody can find Chelsea anywhere," Sophie explained, with a terse and irritated tone.
Chelsea was Eric's girlfriend. "Chelsea is my ex-husband's girlfriend." Shannon explained to Geoff, who nodded and made a hm-face as he crossed his arms over his chest.
"Fiance!" Gabby interjected helpfully, a sudden cheeriness belying her tears.
"Interesting." Geoff, still wearing his hm-face, peered at the police running around with flashlights and Shannon knew what he was thinking – Chelsea's sudden absence certainly supported the Chelsea-is-a-witch-who-just-attempted-to-kill-me-with-a-possessed-couch theory.
"She said she was going to the store but that was hours ago and then she never came back!" Gabby started to wail and flung herself at Shannon, who could barely stay upright under the onslaught of her daughter's affection.
"Careful, baby, I'm hurt. Easy, easy."
Sophie's eyes narrowed. "Why are you hurt, Mom?" How very curious that Sophie seemed suspicious. Sophie had always been a very reserved girl and when she took an immediate and passionate dislike to Chelsea, Shannon figured it for loyalty mixed with that natural reserved nature. But maybe it was something more; maybe Sophie had picked up a vibe that The Witch was actually A Witch. She filed that away for further investigation. "Mom? What happened?"
Shannon already had her cover story worked out. "I was cleaning in your guyses' room and the bunk bed tipped over on me when I tried to move it. Like, badly."
"Oh my God, Mom, are you ok?"
"I was pretty scared for a minute there but Geoff happened to walk by and he heard me screaming for help." The kids all looked at Geoff in unison and he nodded once. Aidan yawned again. "I just, I wanted to see you guys. Maybe I had a 6th sense something was going on?"
The door to the house opened and Eric stalked out. There was a police officer with him, but the officer went off the other direction, around the house. Eric was still wearing slacks and a tie from work although the tie was loosened around the throat of his dress shirt and his hair was mussed. Five o'clock shadow darkened his cheeks and his skin was mottled red. "What are you doing here?" He glared Sophie's direction and Shannon would have happily throat punched him if either of her hands was working properly. "I TOLD you not to call her!" Before Sophie could respond, he'd turned his attentions to Geoff. "Who the hell is that?"
"He's a friend, Eric. I hurt myself moving and he drove me over here because my shoulder is messed up. How can I help? Can I do anything?"
"A friend?" Eric furrowed his brow and went all suspicious and jealous which given the circumstances was both hilarious and super insulting. "Have you heard from Chelsea tonight?"
"Chelsea and I are not exactly the best of chums, in case you hadn't noticed."
"Huh. Where have you been tonight, Shannon?" Eric glanced over her head at one of the cops and nodded upwards with his chin like he was attracting the attention of an errant waiter. Shannon felt a sinking feeling in the pit of her stomach because she could see where he was going and the algebra didn't look any too good. Chelsea missing. Shannon alone and sleeping or else fighting a couch for several hours, nary an alibi to be had, and now showing up covered in mysterious and unexplainable injuries. The couch burned up in a firepit for some reason, at 1 o'clock in the morning, which plenty of witnesses had probably seen and wondered about. "Where were you from the time I picked up the kids, til now?"
None of it looked good. Didn't look good at all. Sophie gaped in shock. "You're such an a-hole, Dad!" Aidan blurted and then yawned again. Gabby's arms tightened around Shannon protectively.
Shannon tried really hard to remind herself she had nothing to worry about, that there would be no evidence, no blood, nothing whatsoever linking her to Chelsea's disappearance. Her car was clean, her apartment was clean, she was clean. She tried really hard to remind herself that Chelsea was most likely off somewhere doing whatever it was that 24 year olds do, taking selfies probably maybe, and she'd come rolling back in at any minute giggling and looking cute and playing dumb about what all the fuss was for. But what if she didn't? Maybe this was all part of The Witch's game, to kill Shannon if she could and if she couldn't, to set her up to take the fall for a crime she didn't commit. But that didn't make sense, really, because that would mean Chelsea would have to fake her own death, and that was forever. If she did that she could never come back and live in Shannon's house with Shannon's husband and sit on Shannon's couch like she so desperately seemed to want to. "Jesus, Eric, this is a new low, even for you."
The police officer walked up with an expectant look on his face. She glanced over at Geoff to say welp and he grinned that half-smile he'd grinned before and tilted his head and rolled his eyes in a casual incredulous way. Shannon felt the icy fingers of panic gripping her guts and throat and heart release a little because maybe somebody had her back for a change. Eric looked at the police officer with ridiculous self-important self-righteousness and said, "I think you need to question this woman, my EX-wife, regarding the whereabouts of my girlfriend!" And it was all so pompous and insane, especially given that in all likelihood Chelsea had actually tried to murder HER, that Shannon started laughing and it was one of those irresistible laughs that are really hard to stop.
"Ma'am?" The police officer had their little notebook out and Shannon wondered if maybe she should just keep her mouth shut and ask for a lawyer, but that was crazy because she hadn't done anything, she was the VICTIM for God's sake, the victim of a couchicide in the first degree, and that hilarious reality only made her laugh harder.
"If I may?" Geoff extended a hand to Eric, who nodded with disdain, and then the police officer, who nodded too, but in recognition.
"Oh, hey Geoff. I didn't recognize you away from work."
"Hey Brian. This woman is one of my tenants, she was just moving in, and she was in sight of my eyeballs the entire night."
The police officer grinned and then they started to reminisce in a friendly way about this psycho who used to steal women's underwear from the apartment complex, and Shannon knew she was off the hook. She prayed to God to grant Geoff like 4000 wishes or something. After a couple minutes of banter the police officer remembered about Eric and asked him, "So is this really a course of inquiry you need us to pursue, Mr. Pulaski, or can we continue looking for your missing girlfriend?" And Eric looked sheepish and kinda shrugged. The police officer nodded apologetically at Shannon and walked off to confer with the other cops, glancing Eric's direction repeatedly and she could tell they were talking about him, not in a nice way. Shannon had the distinct impression that none of them thought this was a real disappearance anyway, that Chelsea had most likely just taken off, and that it was all a big waste of their time.
"So do you want me to take the kids home, Eric, or what?"
"This IS their home, in case you'd forgotten!!" Shannon resisted the temptation to remind him that 24 hours prior it had been her home, too, had been her home for the past two decades, actually, in case HE had forgotten. "It's MY DAY, Shannon. I get the kids today! It's in the settlement!" His voice raised several octaves and he seemed like he was about blow a gasket or something, so Shannon decided it was time to bounce. She recalled a lot of other times over the years that Eric had seemed about to blow a gasket and it had been her job to talk him down before he embarrassed himself or even ruined his life. Or her life, or one of the kids' lives. And throwing herself onto a live grenade to save Eric's reputation was not in her job description any more. Good luck with that, Chelsea, wherever you are. She said her goodbyes and I-love-yous to the kids, reassured them she was ok, and she and Geoff got back in the car.
They went a different way than the way they'd came, because she'd decided to go back to Tia's for the night. Until Chelsea resurfaced, it just made sense to stay with someone.
On the way they passed by a big well-forested park with an elaborate playground. It was where Shannon had taken the kids to play when they were little. It made her sad so she inspected it vigorously, like licking a canker sore. Her happiest memories hurt and she needed to build up a callus over them to protect her heart. The worst part of what Eric had done was that he had polluted her memories. She couldn't even think about the joyful times in their marriage without that dark swirl of toxicity and the stabbing chest pains that went with it. He had taken not only her future, that future where they grew old together and the kids came to visit with their own children and ate Thanksgiving dinner and Memorial Day barbecues and everyone loved each other, but her past.
There was a huge wood pirate ship in the playground, hollow in the middle and filled with sand, for kids to play pirates. Aidan had liked to go inside it, not to play pirates because he was scared of pirates, but to play cars and there was a toy steering wheel in the pirate ship. He'd turn the steering wheel and make vrooming sounds for hours. It was ridiculous how long the boy could stand and turn a pretend wheel around and around going "pllllrbbrrr". At the time she'd kind of hated it but now she'd give anything to go back just once, forget all the bad stuff, be young again and pretty (at the time she hadn't even thought she was pretty, but she had been) and have those beautiful children and a house and a husband she thought would love her forever. Her whole life ahead of her instead of blown up and laying around her in shards.
A shower of sparks shot out of the hollow part of the pirate ship. It started off normal bright like a firework fountain, but then it got insane bright like a transformer blowing. Then it suddenly went black again. "Holy…did you just SEE that?" Geoff slowed the car and stared at Shannon with wide, excited eyes. "Did you see that?"
"I did."
"That was weird, right?"
"It was. Do you think it was killer couch weird?"
"Under normal circumstances, probably not, I'd just say kids goofing around. But if you think about it, if you were Chelsea…" He said the name "Chelsea" funny and high, mockingly, and Shannon adored him for it. "…and wanted to go somewhere private and yet nearby to, like…I don't know, enchant something, such as, let's say just for the sake of argument here, a couch…that would be a pretty good place, don't you think?"
She did think and so Geoff turned the corner and pulled into the parking lot. Being the middle of the night and everything, the lot was abandoned except for one car, a red Mercedes that Gabby had enthusiastically mentioned Chelsea's dad had bought her when she graduated from high school a whole whopping 6 years ago. It had a Bernie 2016 bumper sticker on it which she knew that Eric had to despise since he was a Hillary supporter but funny how he could set his politics aside so easily in the pursuit of knob polishing. "That's her car. It's her. I guess this means it was really her?" Shannon felt goosebumps break out all over and sudden a rush of sweat in her pits and from the soles of her feet. She realized that for some reason she was more scared of about what she was about to face than when she and Geoff were preparing to face off against the couch. There was something that had felt a lot less personal vendetta-y about the couch.
Geoff came around again to open the door but he'd forgotten to unbuckle her seat belt first and she couldn't get it. He had to reach across, which was awkward. "Sorry."
"No, thank you, I really appreciate it." Then he helped her out of the car too since she'd struggled the last time, and as they turned they both stopped short to gape. It hadn't been visible from the car, but now she could see that every tree around the playground was infested with ravens. Or crows, maybe. Shannon had never been quite sure what the difference was. Their feathers glistened and their eyes glittered as the dim glow from the streetlights hit them. Black birds preened and cawed and chittered from every branch. There were more ravens than there was room in the trees. They circled overhead the trees and when one of them took flight, another immediately usurped its place.
"Well, that's a little disturbing, but I'm going to assume this means we're in the right place." Shannon didn't reply, but grabbed Geoff's hand as a shiver ran down her spine. "Kinda wish I would've brought my trusty axe." As they walked forward the crows, or ravens, or whatever it was they were began to fly off en masse, a black cloud of motion that wheeled in the sky and then dispersed, revealing the stars. "Then again, I wouldn't have had the first clue about how to chop something like that. Would've made a hell of a blackbird pie, though, I bet." He was kind of babbling because he was scared like she was, Shannon figured, and she squeezed his hand. It was good to know he was afraid too. Fighting the couch – well, at least with Geoff along for the ride anyway – had been kind of a lighthearted adventure compared to this. A joke, like fighting a stuffed animal or maybe a Muppet. Fighting a witch seemed a totally different and much more potentially fatal proposition.
But as it turned out, their concerns were for nothing. Chelsea lay unconscious in the middle of a pentagram she'd drawn in the sand, like a Goth photoshoot. One of her flawlessly manicured hands – purple sparkly fingernails with tiny gemstones embedded in their centers – lay flat on her belly, the other was flung over her head like a sleeping child. She had on a flowing black dress with the full skirt spread out perfectly around her. The pentagram had a lit candle at every corner and there was a big black evil-looking book lying open in the sand. It was glowing and emitting small sparks periodically, and it was apparently the origin of the sparksplosion they'd seen. Shannon dropped Geoff's hand and walked around one side of the pentagram, while he went around the other side.
Shannon stared at Chelsea's face and it was like gazing upon an evil fairytale princess. She could understand why Eric found her so compelling. She was lovely, she really was, like a little dewy rosebud who would've looked even better if she was being choked, probably. Shannon tasted rage, like tasted the flavor of it on her tongue, which she hadn't even known was possible. She could have killed Chelsea in that moment; actually, literally killed her not even for the whole couch brouhaha, and certainly not because of Eric, but because she had tainted Aidan's favorite pirate-ship-car-hybrid with dark magick.
"What do you think?" Geoff called casually from across the circle, his hands entertwined atop his bald head, his elbows up above his shoulders.
"I think Willow Rosenberg was right when she said every girl with a spice rack and a henna tattoo thinks she's Wiccan these days."
"Speaking of obscure pop culture references."
"Speaking of."
"Well, I think when we put the whammy on the couch, we put the whammy on the Mistress Of The Couch."
"Oh, my God, that makes total sense!"
Geoff lowered his hands and began to kick the pentagram out of existence with his foot. Shannon did the same, erasing the lines from the sand. The candles fell over or were knocked over and sputtered out, and the sparking, sparkling glow coming from the book dimmed and eventually faded. Within seconds of the book's light being extinguished, Chelsea stirred. Her eyes popped open. Her hands opened and closed into fists and opened again and Shannon thought of own her poor broken bloody nails and resented that gorgeous manicure. "Whuuu? Mmmh. Oh! What happened?" Chelsea pushed herself up with both hands and then she saw Shannon. "Oh nooo!" She pouted adorably and Shannon really had to stop herself from slapping her. She's only 7 years older than Sophie. Only 7 years older than Sophie. Still just a kid, really. But just one slap, maybe two, that wouldn't be so bad…
"Surprise."
"But, but, but…what?" The girl blinked vapidly, in a does-not-compute kind of way. Shannon thought back on how she'd imagined Chelsea might be masterminding an elaborate plan to frame her for murder and realized nope, she was just a garden variety nitwit who thought she'd cast herself a magic spell and since everything in her entire life up till then had been easy, had expected it to work without a hitch.
"I actually think the proper question is why. I've never done anything to you, Chelsea, in fact, quite the opposite."
"Oh, whatEVER! Eric never shuts UP about how you did this and you did that! And he doesn't even want to have a BABY with me because of you! Did you know he had a VASECTOMY?"
Shannon did indeed know that, since she'd had to lovingly nurse Eric back to health afterwards by keeping him well supplied with bags of frozen peas while apologizing profusely for her body's irritating ability to get pregnant. She wondered what Chelsea was hoping to accomplish with the homicidal couch, exactly – did she think that Shannon's death would somehow magically make her the mommy in the happily-ever-after family? "Well, I'm sorry to hear that, but you can't have mine."
She glanced at Geoff, who had their Plan B at the ready. He doused Chelsea's magic book in lighter fluid and held out the lighter, flicking it to light it. "I think you should do the honors, madam."
"No! NO! Oh come on, you guys, please??? Omigod it took me FOREVER to find that book! It took me, like WEEKS!" As Shannon went to Geoff's side, Chelsea tried to get to her feet to stop her, but she was still pretty out of it. She took a couple steps sideways and then fell over again with her knees folded and her feet tucked at her side prettily, like she was on a picnic or something. "NO! Pleasepleasepleasedon'tpleeeeesssseeeee!!!"
After taking the lighter from Geoff's hand, Shannon paused for a moment. She thought maybe it was possible what Tia had said, maybe Chelsea might've cast a spell over Eric like she had the couch, made him not love her any more, and maybe if Shannon burned the book it meant she could never have Eric again. Maybe if she didn't burn the book, Chelsea could be reasoned with, could be convinced to put Eric back the way he was before. But then she realized that sounded an awful lot like wishful thinking. The fact was, young women bewitched older men every day without the aid of magical books and Shannon really had no reason to believe that Eric was any different. She turned that idea over a few times, inspected it, kicked its tires and tried it on for size, and it felt true.
Eric didn't love her any more, at least not like that, and that was the truth. It wasn't Chelsea's fault, and it wasn't Shannon's fault, and maybe it wasn't even Eric's fault. It just was what it was.
Shannon found much to her surprise that she didn't particularly care. That moment when Eric started doing his patented Eric routine in front of the police officers, and she was free to walk away from him, when she didn't have to waste time and energy soothing and consoling and cajoling and stroking his precious Eric ego – that moment had felt pretty good. And she realized that even though she was always going to be sad over how things had ended up and the stuff she had lost along the way, it didn't mean something better couldn't come along to take its place.
Shannon dropped the lighter and it fell into a puddle of flammable fluid. The magic book went up like a torch and Chelsea screamed and mewled and pounded her thighs with her adorable little fists as it burned. Geoff smiled and the flames were reflected in his John Lennon glasses. "I kinda wish I'd thought to bring some marshmallows!"
"Me too." Shannon pulled out her phone and called Eric's number. She got his voice mail, which was good because she didn't want to talk to him anyway. "Hey, it's me. We were driving by the park and we saw Chelsea's car, so we stopped. She's here, in the playground. I don't know, um? She seems drunk or high or something, and I think you better come get her." Chelsea made an offended sound, but hey, payback's a bitch. Shannon almost hung up but then she thought of one more thing. "And Eric – I want my freaking couch back."
Geoff drove her to Tia's house and they sat outside for a while, neither of them sure what to say. It was hard to know what to say to someone who you'd only just met, but who you had been through such an intense, not to mention bizarre experience with. Everything seemed like too much or else not enough. Geoff drummed his fingers on the steering wheel and sighed, then he unbuckled Shannon's seat belt and ran around to open the door for her. He walked her to Tia's door and she rang the bell. "So I guess you're gonna be moving out, then? I just, um, I don't know, I kind of need to know, you know, in case of um, uh, that I have to put an ad in the paper." He cleared his throat.
"Nah. I don't know why I would, I just got moved in?"
"Really?"
"Really."
"Ok. Well, um. So I guess I'll see you around then?"
"Yeah. You'll see me. Around." She hit him lightly on his upper arm with the side of her fist. He screwed up his lips in a considering way and nodded.  He went back to the car and just as he got there, Shannon heard the doorknob turning behind her.  "Bye," she called. Geoff looked back over his shoulder and raised a hand, and Shannon raised hers too.