Linky Friday: Lies, Damn Lies, and Interactive Statistics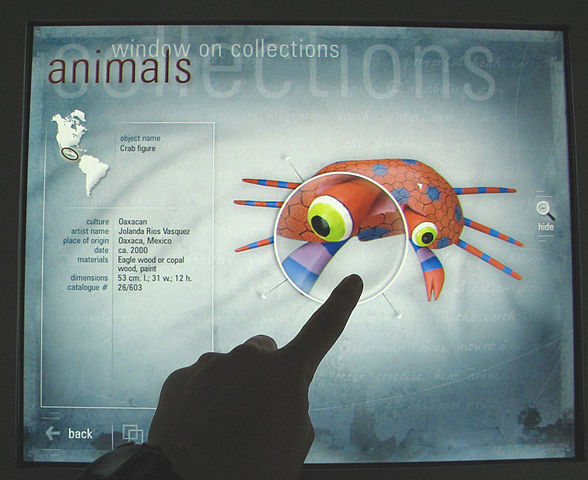 [LF1] How Every Member Got to Congress
[LF2] Mueller Report: Washington Post interactive annotated graphic
[LF3] An interactive datagraphic to visualize the numbers surrounding Uber's high-profile—and somewhat controversial—journey to the public market.
[LF4] The amazing thing of this graphic isn't just how much Tiger Woods has made, but what a multiplier he has been on everyone else's earnings in Golf.
[LF5] Worth it just to check out the famous chapel: From the sky to the classroom: Air Force Academy launches virtual tour
[LF6] Really neat: The Human Cost of Construction – A look at the world's most notable construction projects
[LF7] Good to know: The Democratic Electorate on Twitter Is Not the Actual Democratic Electorate
[LF8] Explore unauthorized immigration by state from Pew Research Center
[LF9] 500 years in 59 seconds: the race to be the world's largest city
[LF10] A Map of Every Building in America
[LF11] Check out the archaeological discoveries of 2018 in this interactive graphic
[LF12] #MeToo Brought Down 201 Powerful Men. Nearly Half of Their Replacements Are Women.
[LF13] What would happen in a nuclear attack? Interactive graphic shows blast zone in Seattle, other cities
[LF14] What happens when you have a mental health crisis in Louisiana: Interactive
[LF15] The 2019 Am Law 100: By the Numbers: The Am Law 100's financial results painted a complex picture of success and some disappointment, one that becomes more clear in visual form.
[LF16] The cost of dirty money
[LF17] Here's How America Uses Its Land
[LF18] America's colorful immigration history, in one timely interactive graphic
[LF19] Relativity's Reach: A visualization of recent physics terms affirms the enduring influence of Einstein's 100-year-old masterpiece. Give it a try
[LF20] Animation: The World's 10 Largest Economies by GDP (1960-Today)