Elizabeth Warren's Bold Play on Student Loan Debt
Last week, Elizabeth Warren proposed one of the greatest transfers of wealth in human history, $1.2 trillion dollars. We would raise these funds with a two percent surtax on households with $50 million or more in assets. We would allocate them to excuse existing student loan debt, and to pay some expenses of college education, going forward. This plan would forgive approximately 95% of the outstanding student loan debt in this country. The remaining debt would rest primarily with graduate students.
This would also be a downward transfer of wealth, a real departure from the norm over the past few decades. The beneficiaries are the working poor, and the middle class. Households with over $50 million in assets will pay the tab. Borrowers with six figure incomes or more will see less relief, and Warren directs the proceeds towards the first $50 thousand of debt held by individual beneficiaries. Warren delivered an egalitarian proposal which is and which feels like a workable solution to massive, generational debt. This is extraordinary.
Prior to this, the Democratic Party lacked a clear, working plan to address student loan debt. They had more bromides, certainly, and old, regressive ideas like tax deferred savings plans and refinancing student loan debt to market rates. These ideas were inadequate, demotivational, and lacked any credibility as real solutions. More, these ideas benefited a completely different class of people – the children of white collar workers, who could realistically benefit from tax deferred savings plans, and people with the income to more realistically service their debt. Warren's proposal benefits substantially more people, with costs drawn from substantially fewer people. These people are substantially better situated to take a haircut.
Warren delivered a proposal which demands attention. Leftists should look to this plan as either a standard or at least a reference point from which to develop something else, or something additional. Republicans, for their part, would be well-served to consider how their politics responds to this proposal, and the equities it vindicates. Warren's competition in the primary should think especially hard about how they respond to this plan, because they will have to. They will live with their response.
Really, everyone should think about this proposal. Many industries depend on people with a few thousand dollars of disposable income. Warren's plan frees up the wallets of people who could otherwise have a few thousand dollars of disposable income. We need people who have that kind of money. We need a lot of them. And we need them to be able to spend money on professional and luxury services. They need a few thousand dollars of disposable income to do that.
As it stands, some people would lose out from Warren's proposal. As above, this is not a plan for law school graduates and sporadically employed professional subject matter authors. This plan is very hostile to Twitter. People who paid their loans are not compensated to reflect their lost income under prior circumstances. There are some reasonable arguments in here, as well as some politics of envy. But, having suffered is perhaps not the best reason to inflict suffering on another. These are excellent questions to have and answer in a political debate.
And when Warren's opponents answer, they need to think carefully. If they offer something smaller or more parsimonious, they should know why. If they have no proposal, the should be able to explain why they lack one. We should hold Trump and the Republican legislators up in 2020 to the same standard. They should be made to explain why their proposal, if any, better meets our needs and equities. They need to live with their response.
Because young people need to be able to start families, to go on trips, to save money, and to own and keep property. Student loan debt compromises this basic process, holds us back, and keeps us down. We have a broad consensus that this is not right. That consensus is far stronger than the approval or support of any politician or party. And that consensus is worth standing for.
Warren took that stand. It feels at once revolutionary and sensible. It feels that way because she targeted that consensus, which no other politician has done so directly. Corporate money does not represent this consensus. The dynamics of modern American news media do not prioritize this consensus. But, that consensus is real, and she targeted it.
In short, she showed leadership. She should get more media attention for it. Her plan should become a centerpiece of the cable TV town halls and reporter gaggles in the interminable months to come. As we slide down into the dark, existentialist nether of this coming election, that great, lightless crucible, we need to demand a similar accounting from her competitors, and from whoever emerges from this primary. We should even demand an accounting of Trump, just to remind ourselves.
Of course, Warren's plan does not solve all problems with college funding. College is still outrageously expensive in this country. Tuition has ballooned several times faster than inflation for years and years. It is ridiculous. To be fair, though, Warren's plan does provide a wonderful incentive to manage these costs, by making them payable from a surtax on extraordinarily wealthy households.
For the past few decades, we have made young people responsible for both paying and managing those costs. As young people with stagnant wages and poor prospects, they had to pay the costs of higher education in this country. And they had to use their nonexistent political power to manage and account for those costs — predictably, those costs increased, a lot.
Finally, Warren's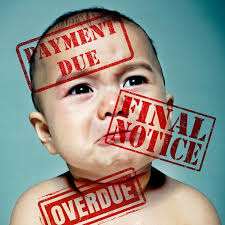 plan relies on Democratic control of Congress. It also provides a great political argument for Democratic control of Congress. Putting forth legislation that could never pass with Majority Leader McConnell is necessary to demonstrate to the American people why it matters whether he is Majority Leader. Doing work is never fun, but sometimes you have to show work, even without a guarantee someone will buy it, just to show the work.
When Democrats fail to do this policy work, they also give Republicans a pass. It is easier for  Republican legislators to passively oppose student debt relief when there is no specific piece of legislation they must oppose. That is the appeal of writing things down, the difference between an idea and a story. Stories are preferable, in politics.
We need to pay more attention to Warren, because she gave us this plan, which is coherent, which helps the right people, and which costs the right people. Or, we should oppose this plan, because in our view, it does none of these things. In either case, this is an argument worth having. We need to pay more attention to people who use their platform to bring us arguments worth having, like Elizabeth Warren. We need more ideas worth talking about, like her student debt relief plan.