Confronting the Radicalism of Young Men Online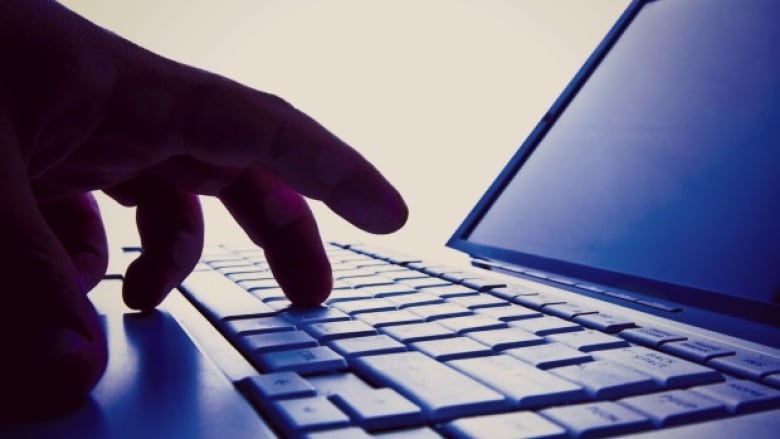 I started putting together this piece last week only to have recent events demonstrate yet again how pressing this issue has become. Saturday, a terrorist entered a synagogue near San Diego to kill Jews. From the BBC (I have edited out the shooter's name):
A 19-year-old man was arrested after the attack, in Poway, north of the city of San Diego.

The synagogue had been hosting a Passover celebration when the gunman burst in, reports said.

Police did not suggest a motive but US President Donald Trump said the attack appeared to be "a hate crime".

The attack comes exactly six months after a shooting in Pittsburgh in which 11 people were killed, thought to be the worst anti-Semitic attack in recent US history.

San Diego County Sheriff Bill Gore told reporters that investigators were reviewing the suspect's social media activity and examining a virulently anti-Semitic "open letter" published online.

In the letter, which appeared on the online forum 8chan hours before the attack, the author said he was inspired by the attack on two Christchurch mosques last month, as well as the Pittsburgh shooting.
This incident is not an anomaly; the far right has been the group most responsible for terrorist attacks in the US in the last decade. If we don't take this threat seriously, these acts of violence will only continue. My thoughts about how we can deal with this growing problem have changed significantly since I first started writing about the alt-right in 2014.
It is important to recognize how wrong I was in my approach to discussing these ideas and organizations.  Like many liberals, I assumed that open discussion and debate would defeat these concepts. I argued that deplatforming was inherently defeatist and that our society and culture could deal with the radical right as it did with any other ideology. This was my first mistake. Allowing the radical right a place to make their case on their terms allowed them to twist the debate into a framing of their choosing. They recognize that they need not have sound facts and reasoning to support their claims, just the veneer of intellectualism and thought. They have effectively used Youtube, Twitter and other media applications to get their knobs into impressionable young men, first with criticisms of pluralism in video games and comics and pulling them down even further into an orbit of racism and conspiratorial thinking.
Places like Youtube have been the foundation for radicalizing many young men into extremist politics. Kelly Weill reports:
For David Sherratt, like so many teenagers, far-right radicalization began with video game tutorials on YouTube. He was 15 years old and loosely liberal, mostly interested in "Call of Duty" clips. Then YouTube's recommendations led him elsewhere.

"As I kept watching, I started seeing things like the online atheist community," Sherratt said, "which then became a gateway to the atheism community's civil war over feminism." Due to a large subculture of YouTube atheists who opposed feminism, "I think I fell down that rabbit hole a lot quicker," he said.

During that four-year trip down the rabbit hole, the teenager made headlines for his involvement in the men's rights movement, a fringe ideology which believes men are oppressed by women, and which he no longer supports. He made videos with a prominent YouTuber now beloved by the far right.

He attended a screening of a documentary on the "men's rights" movement, and hung out with other YouTubers afterward, where he met a young man who seemed "a bit off," Sherratt said. Still, he didn't think much of it, and ended up posing for a group picture with the man and other YouTubers. Some of Sherratt's friends even struck up a rapport with the man online afterward, which prompted Sherratt to check out his YouTube channel.
Sherrat's story is not unique.  Alex Koppelman explains the process:
People could easily become radicalized before social media. Many are still radicalized without it. But social media, often in combination with other factors, has proven itself an efficient radicalizer, in part because it allows for the easy formation of communities and in part because of its algorithms, used to convince people to stay just a little longer, watch one more video, click one more thing, generate a little more advertising revenue.

The recommendations that YouTube provides, for instance, have been shown to push users toward extreme content. Someone who comes to the site to watch a video about something in the news could quickly find themselves seeing a conspiracy theory clip instead, for instance.
Up until 2017, I was ignorant of Youtube communities and failed to see how successful the alt-right was in hooking young men into ever-increasing extremism. By focusing on my time on the "academic" side of the alt-right, I failed to see that this movement had deeper roots than a few internet blogs discussing fascist and reactionary literature. Those websites were intended for a small audience and were, in essence, a diversion; the real movement was being built on the biggest media platforms in use.
I only realized how far the alt-right's tentacles were into mainstream society when I began to see teenagers in my personal life sharing memes started by fascist trolls. Many of the young men were not extremists and most would never be pulled deeper into the radical right's orbit, but some surely would. As the meme language of the alt-right was normalized, it gained an ever-bigger pool of recruits to pull from.
This is inherently why deplatforming is a necessary tactic. We, as adults well versed in politics, should discuss these ideas on our terms in spaces where radicalism is not likely to occur. However, major social platforms like Youtube and Twitter must remove these figures and ideas from their websites. Young men, in an honest search for truth and discovery, will be introduced to fascism as just another possible ideology to consider. Without a foundation in the history of fascism and a grounding in political thought, they will be led to the conclusion that these extremist ideas are as no different from innocuous mainstream positions.
So, what can we do as individuals to confront right-wing radicalism of young men? The first thing to do is recognize when our approach to the issue is insufficient. Well-intentioned liberals, I included, must clearly see the far right for what it is and avoid representing it as anything other than a violent death cult intent on setting lose young men on people it sees as unworthy of life and liberty. In 2015, I began writing a book on the alt-right. I intended to interview and discuss the various figures I discovered online and produce a primer for the general public that, at that point in time, were ignorant of this movement on the right. It only took a few discussions with figures from this movement to realize that the glossy façade its leaders were selling to media outlets was paper-thin. Within 5 minutes, its adherents would drift into vile anti-Semitism and racism. There was not a deeper point to this movement; it was just the same hatred repackaged for the modern age. I had given too much time and ink to a movement that was inherently the same as the jack-booted racist skinheads of the 1980s.
Like many, I assumed Trump would lose the election and the Republican Party would be forced to confront the growing racism within its ranks. I figured a book about the alt-right would be a timely piece about a movement that came to fruition and then into obscurity with the loss of their desired candidate. "There is no way a crass moron like Trump could be elected in the US," I told myself. More astute leftists could see that not only was it possible, but American politics was primed for a right-wing demagogue to come to power, and they were right. My understanding of American politics was foundationally wrong and left me shocked when Trump was memed into the White House by the racist right. Thankfully, better writers than myself have written books detailing this movement since Trump's election.
In addition to removing the extreme right from as many platforms as possible, we also have to recognize when young men begin showing signs of indoctrination. This requires that all citizens become acquainted with the online communities and language used by the right to radicalizes individuals. Robert Evans wrote an excellent essay titled Ignore The Poway Synagogue Shooter's Manifesto: Pay Attention To 8chan's /pol/ Board. In it, he writes:
Although both of these attacks may seem different, since they targeted worshippers of different faiths, both shooters were united by the same fascist ideology. They were also both radicalized in the same place: 8chan's /pol/ board.

This has been corroborated by posts on the board itself, where "anons," as the posters call themselves, recirculated the shooter's since-deleted post. In it, the alleged shooter claims to have been "lurking" on the site for a year and a half. He includes a link to a live stream of his rampage — which thankfully does not appear to have worked — and he also includes a pastebin link to his manifesto.

…

Right now on 8chan, other anons are gleefully sharing links to this most recent shooter's manifesto, and celebrating the fact that he succeeded in wounding a rabbi. In the coming days and weeks, the Poway Synagogue shooter will enter their pantheon of heroes, and become a "Saint" like the Christchurch shooter.

There is likely to be another shooter, another manifesto, and more cheering "anons."

Knowing how the language of the far right works in spaces used by young men is the first step in being able to confront it. The average citizen needs to understand what these things mean when they are confronted with them by family, friends or folks they encounter online. It means talking to our parents, neighbors and colleagues about this meme culture and its origins.
We also need folks to be on platforms like Youtube to counteract the right-wing voices. While Youtube needs to do a better job not allowing right-wing extremists to benefit from their algorithm, there needs to be voices on their platform that can speak to these issues in a way that effectively connects to young men. I recently discovered Contrapoints,a left-wing trans activist that has a substantial following on Youtube. Her videos are entertaining and polished while speaking in the semantic structure used on the platform. She began creating content when she realized just how easy it was to go from a review about Star Wars to a Youtube figure discussing conspiracies about Jews and people of color. She has been responsible for deradicalizing a slew of men who may have been pulled deeper into the right's orbit had they not stumbled upon her videos. We need more folks like her operating in the spaces where radicalism occurs.
Deradicalizing young men in their online spaces surely require more than what's detailed above, but this would be a good start in making sure right-wing terrorism is minimized and defeated.