Mom Vs. Couch – Part 2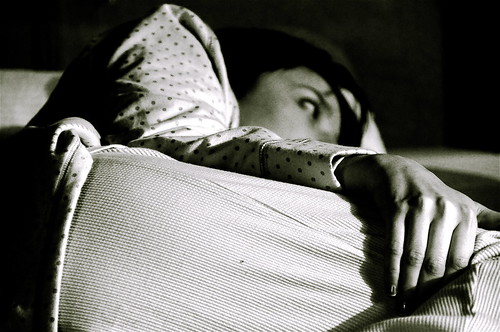 Shannon got as far as the parking lot before realizing she didn't have her keys, she didn't have her phone, and it was 10 o'clock at night or maybe even later. She really had no concept of time passing while she'd been fighting the couch. It could have been minutes, it could have been hours for all she knew. She had to call Tia, Tia would come. Tia would probably maybe even believe that the couch was haunted or possessed or whatever it was the couch was, after all she had seen the hideous thing and she was into crystals and auras and dark energy and all that kind of BS.
Was there a pay phone? There was never a pay phone any more. Pay phones should still be a thing, the government should provide them like it provided police and firemen, it was a question of public safety wasn't it and not everyone had a phone?
Before she really even knew where she was going Shannon found herself back at the door with those gold metallic letters that spelled out "SUPER".  She hoped he was awake. She hoped she wasn't waking him up where he'd be all dopey and crabby and useless. She hoped he had an open mind and maybe a hand grenade or something. She knocked and after a moment he answered the door. His bald head gleamed in the light like a halo and she realized she couldn't remember his name at all. "Can…can I use your phone?" It didn't look like he'd been sleeping, which was good. He did have on pajama bottoms and no shoes, which was bad. "I didn't mean to bother you but I had no choice, there's never a pay phone any more."
He still didn't say anything and it slowly dawned on Shannon that he was looking at her with a furrowed brow and his eyes were wide and worried. She must look pretty rough, like she'd just gone a few rounds with an alive and evil couch. "Are you ok?" She tried really hard to answer but her throat worked and nothing came out. She shook her head no and Geoff, that was his name, with a G, reached out and touched her arm hanging there uselessly. She gasped and he took his hand away. "Come in." She did and as she did she noticed that Geoff peered carefully out into the night as if looking for someone out there before he closed the door.  He thought a person had hurt her and Shannon figured that was a pretty good cover story, that sounded plausible and not at all insane so she decided to go with it.
 Geoff locked the deadbolt and then he opened the coat closet next to the front door and took out a metal baseball bat.  He set the bat right beside the door and Shannon knew she was safe for the moment, that she was someplace safe with a decent person who would help her, or at least would try. She started crying and Geoff gulped. She felt really bad for making things awkward. "Sit down." Geoff's apartment was laid out differently than Shannon's; it must have been only a one bedroom. His kitchen was way smaller – a kitchenette, the word popped into her mind for no reason – and the living room was small too and there was no sliding glass door to a deck like Shannon's had. There wasn't even a window, just a brick wall that had a big screen TV hung on it and a poster of an Impressionist painting she recognized but couldn't name. It felt very small and cozy like a Hobbit hole or maybe a dorm room. The thing that was the bar in Shannon's apartment was more of an island with a double-doored cupboard above and below it. He had a laptop open on the island like it was a desk, with some schoolbooks spread out and he must have been doing his homework there.  
He gestured at a sagging old brown couch and Shannon had a sudden moment of terror that maybe it wasn't just her couch, maybe all the couches in the world had suddenly turned evil for some reason, and this couch would just finish what the other couch had started. She shook her head frantically. "No!" Geoff recoiled. "I mean, I'll take the stool, if that's ok." There was a stool at the island where he'd been doing his homework and Shannon perched on it and tried to stop crying. He ripped some paper towels off a roll sitting loose in the kitchen and handed them to her.  As she took them with her good hand she realized every one of her nails, except the one on her thumb, had snapped off at the quick and oozed blood. While dabbing at her face she noticed he was reaching for his phone. "What are you doing?"
"I think…I think we better call someone, don't you? The police?" At first Shannon's cover story of a human being hurting her had made sense, but thinking about the police out there wasting their time looking for some made-up bad guy she realized a made-up story wouldn't stand up to police-level scrutiny. It would unravel leaving her looking like a woman whose husband had just left her and who might do anything for attention, even hurting herself and saying there had been a crazy rapist or something. Worse, maybe they would find someone, some poor innocent dude just trying to live his life and then what would she do? "And um, I think you probably need to go to the hospital. You don't…uh." He picked his words carefully. "You don't look like you're totally ok, to me."
"No, no, I think I'm ok, I really don't…I just, if you let me call my friend she'll come get me."
"I kind of have to call the police, Shannon, it's my responsibility as the super if a crime was committed on the premises. I don't really have much choice. If I didn't, and whoever hurt you came back…" Shannon realized how it appeared from his perspective and understood he had to cover his own ass; if there was a bad guy running around the apartment complex, and he didn't call it in, he'd get in trouble. Let alone the morality of it, which was a consideration as well.
It was downright peculiar how a person's brain kept working and analyzing, coughing up words like kitchenette and morality even when they'd just been attacked by a piece of rabid furniture. "Sigh. If I told you something that sounded really crazy, would you believe me?" Geoff licked his bottom lip and looked to the side. "I'm talking like alien abduction crazy, ok?"
"I don't know. I want to help you, truly, I do, but if you're off your meds or something…"
"No, no meds, I'm like totally normal, I promise, ok? You saw me earlier, being totally normal, right? I laughed at your dumb joke, remember? My kids are buttheads? No meds, I swear. Just…just listen, please? Please?"
"Ok. I'll try." He reached up into a cupboard and got a glass out. "I can't promise anything, but I'll listen." Geoff filled the glass with tap water and slid it across the island. Shannon took it and drained it in one go, setting the glass back on the formica with a clunk. "More?"
She shook her head. "No, I'm good, thanks. Um." Geoff picked up the glass from the island and held it in both hands. "Ok, whatever, so my couch came to life and tried to kill me, I guess you could say. In so many words."
Geoff considered this and rolled the empty glass back and forth in his hands a couple times. He turned around and set the glass in the sink and then he turned back around and stepped across the kitchen real fast and Shannon knew he was going for his phone. She covered it with her good hand before he could get it. He stared at her broken bleeding fingernails and bit the inside of his cheek. "Give me the phone, Shannon."
"I'm not lying. It really happened."
"I know you think you're not lying. I believe that YOU believe what you say. And I can tell…something…happened to you. But this is….Sigh. This is above my pay grade."
"Come look at it. It has eyes, Geoff. It has eyes and a face and it tried to kill me. Like, like, like, for food! It has a mouth. It ate all my pillows!"
"Give me the phone, Shannon, please." He didn't want to take the phone from her by force after everything she had been through and she decided to press that advantage as far as she could.
"Just come look at it. If it looks like a normal couch to you I'll call them myself because believe me when I tell you, I feel pretty crazy telling you this even though I saw it with my own two eyes.  I can't even half-believe it myself and I was right there, ok? If you tell me it's a normal couch I'll call them myself because I really AM insane and hallucinating. Please???"
Geoff sighed and Shannon knew he was gonna give in. He sighed again and gazed up at the ceiling and shook his head. "Don't make me regret this." Shannon didn't say anything but she took her hand off the phone to show that she was trustworthy. He picked up the phone and Shannon could tell he was still thinking about it and she said a little prayer. He flicked the phone in her direction a couple times as if to say I'm taking a chance here and then he sighed and tucked the phone into the pocket of his t-shirt, which was no longer ironic and was instead just a regular old ratty gray t-shirt with holes in it. Men never threw anything away.
Then he grabbed the baseball bat and slung it over his shoulder and slid into a pair of flip flops. Shannon stood up trying to ignore how much she hurt, like literally everywhere, and approached the door. "I think you're gonna want something a little more substantial than that."
"You're barefoot."
"I didn't have a choice, because I was fleeing in terror." So although he looked annoyed because he had to put down the bat, he pulled on some Vons-looking things instead, which weren't much better than flip-flops really but Shannon figured she better not push her luck. He picked the bat back up and grabbed the huge set of keys he'd unlocked her door with earlier and they left, headed back across the courtyard to Shannon's. At the door, Geoff moved to put the key in the lock and with her heart going a mile a minute, Shannon patted his wrist to stop him for a moment.  "I'm seriously not lying, be ready." He gave her a look and she could see a hint of fear in his face. He thought there actually was a reasonable chance someone, not some-THING, but some violent someone, was actually lurking inside of her apartment and yet he was going to go in anyway. Which, that really seemed like a cool and brave thing to do for the sake of some apparent lunatic person you just met. Especially for the type of guy who wore round John Lennon glasses, even if he did have a demonic devil beard to balance it out. "Just prepare yourself either way though because this is probably gonna be like that Looney Tunes thing where the frog only sings 'Hello my baby hello my honey hello my ragtime gal' when no one else is looking."
Geoff breathed a nervous chuckle through a sideways grin and unlocked the door. As the door swung open it illuminated him in the bright light coming from inside. He left the keys hanging in the lock and moved forward, the bat gripped in his hands like a samurai sword. Shannon stood back, way, way back, listening for the couch. She desperately hoped he'd taken her at least distantly seriously about the couch but then again how could you really prepare someone for that? Geoff took a step forward, then another. "Hey! If there's someone in here, show yourself! The cops are on the way!" Shannon heard that horrible rustlethumping sound as the couch came dashing across the living room. Geoff gaped in amazement and let his hand with the bat in it fall to one side from shock. "What the actual…" Shannon sucked up her courage, leaned through the frame and grabbed him by his collar. She yanked him backwards out the door as the couch snapped its wide cloth mouth and leapt wildly against the bar, still trying to get through the narrow gap.
Shannon could see his Adam's apple move as he gulped and then he reached out and pulled the door shut, his hand flying back from the doorknob afterwards as if it was hot. They looked at each other and spoke simultaneously. "Oh my God did you SEE that?" Then they both nodded emphatically.
"Your couch really tried to kill you!"
"I know!"
"Why?"
"I've been asking myself that for like the last two hours, Geoff, and all I can think of is maybe I accidentally ripped off one of those tags that says do not remove under penalty of law."
For some reason, maybe the shock of it all, but Geoff started to laugh and then Shannon started to laugh too, which hurt really bad and made her side ache, so they stopped. "What should we do? Who should we call?"
"I don't know. Who do you call for a homicidal piece of furniture?"
"Mulder and Scully?"
"I don't know their phone number. I honestly don't know if I should call anyone. I don't think anyone would believe me."
"Oh, they'd believe you once they got a look at the thing. I mean, Shannon, it had a mouth!"
"Believe me when I say, I am fully aware."
"Were you?  I mean, did it?  Like, when you say it tried to eat you…?"
"I was, and it did, and it tried. It nearly succeeded. But how do you tell that to the cops? And then what if they get here and the couch acts, I don't know, nonchalant?"
"It really would be like the "Hello My Baby" frog. But if there was two of us saying it…"
And it made sense. It did, and yet at the same time from Shannon's position, precarious after events of the past several months had turned her life inside out and upside down, it felt like a huge, huge risk. "Geoff, here's the thing. I'm right in the middle of a really messy divorce. Like, really messy. My husband feels guilty he left me for a younger woman and so in order to NOT feel guilty any more, he's kind of decided to make me into the villain? He's…he's been really…ungenerous in the settlement? Like, the words vicious and malevolent bastard come to mind? He took the house, he's made noise about trying for custody…I'm just not…I'm not sure I want to give him any ammunition."
"Yeah but you can't just walk off and leave a killer couch in your apartment."
"Oh, I think I can. All that's in there is stuff. The only thing that matters to me is my kids, and going to the cops with a story about a couch that eats people, or, or some kind of a made up story about a mad rapist on the loose when there isn't one to try to trick them into coming out here to deal with the people-eating couch, well, I may as well sign custody over to my husband if I do that. I would have walked away in a heartbeat if you would have let me use your phone. I would've called my best friend to pick me up and I would have written everything off and gotten some other apartment across town and sat on the floor forever. Very happily."
"So you'dve dumped your problem in my lap, is what you're saying."  
"At some point, Geoff, you gotta start looking out for number one, and for me that point was apparently being inside of a couch's stomach." Geoff sniffed and pursed his lips and his disapproval stung because he seemed pretty cool. "Don't let me stop you, though. By all means, you call whoever you think you need to call. Say you heard some noises in my apartment or whatever. But I was never here. Give me ten minutes to get gone and you call in the freaking National Guard if that's what it takes. But I was never here." She turned away and started walking and she realized it was like the end of Kill Bill Vol 2. when Bill had been hit by Pai Mei's Five Point Palm Exploding Heart Technique and he took a few steps and keeled over. Whereever it was she was going, it wasn't going to be far and she sure hoped the car was unlocked because she would most likely be sleeping in there.
"Well, there is another option."
"What?"
"We could kill the couch."
"In case you hadn't noticed, Geoff, I don't think I could kill a fly right now let alone that thing."
"I would kill it. You…well, you'd distract it. Like, like, um…you know. A distraction?"
"You were going to say bait, weren't you?"
"No," he replied casually, but he had totally been about to say bait. "Look, Shannon, ok, we both have a problem here. I mean, I hear what you're saying, it's just stuff, blah blah blah, I know that's canon, but I bet you have some "it's just stuff" in there you don't want to lose, baby pictures or yearbooks or your grandma's jewelry or something, and to be honest with you I don't particularly want to call the cops myself. Wake everybody up, people have to work in the morning, they complain to the owner and I get my ass chewed. The owner thinks I call the cops too much it is. Let's kill it."
"Did you see that thing though?"
"I think I could take it."
"Dude."
"I seriously think I can take it!"  
And maybe his overconfidence was infectious or maybe Shannon's head trauma was just that severe but she found herself agreeing with his logic. Because she did have some fairly irreplaceable stuff inside that apartment, after all she'd just spent all day moving boxes of her most precious belongings into it and she couldn't even begin to fathom how she'd tell the children that everything they owned was gone because Mommy was a crazy person who was scared of a magic couch. Seriously, what even WAS a couch anyway? It was just stuffing, maybe a few metal springs, a couple pieces of wood. Nothing terribly substantial. It wasn't like it was the Terminator or anything. It wasn't even that good at eating people; after all she'd gotten away. "How?"
"Ask yourself this question, Shannon. What defeats a couch?"
A short while later they were back at the door of Shannon's apartment. Geoff had retrieved a red-handled, two-sided axe that was supposed to be used in case of fire and Shannon had taken some ibuprofen and drunk a Red Bull that Geoff had in his fridge. It helped. She'd fashioned a makeshift sling for her injured arm out of Geoff's holey gray t-shirt which had ripped when she pulled him out the door. He had put on a t-shirt that said "Sprite" on it. Shannon idly wished he'd chosen something a little more ballsy than Sprite, 7-Up at the least.
She carried the metal bat in her good hand but Geoff repeatedly assured her that she'd never need to use it. He also had a bottle of lighter fluid and a small disposable cigarette lighter that he called Plan B shoved in his pants pockets but they both agreed it would be their last resort since it would probably light the entire apartment complex on fire. "Ready?"
Shannon wished she was pretty much anywhere else doing pretty much anything else. "No."
"Me either.  Let's go." And he pushed the door open. Shannon went in first and stood beside the bar, in the safe spot in the entryway. The couch saw her and rushed across the floor to assume its position, desperately smashing itself against the wall and the bar, trying to reach her, its button eyes screwed up into slits. Geoff slipped past her and circled around behind the bar, coming out on the other side, in the living room. The couch stayed focused on Shannon, and she sensed that she was the one it really wanted.
Geoff sneaked up behind and swung the axe into the middle of the couch's back. It screamed, an inhuman sound of creaking springs and groaning wood. He had to struggle to get the axe back out again which was heartstopping, but once he did he was able to get couple more good deep shots right into its spine. Shannon saw white fuzz flowing out in pulses like it was arterial spurt, and got her hopes up that maybe it would be easy. But then the couch whirled, knocking Geoff off balance with an overstuffed arm as it did. He stutterstepped across the living room trying to get his feet back under him and the axe dropped, falling to one side out of reach. It took only seconds for the couch to have him cornered, and cornered he was, literally. There was something of a no-fly zone where the two walls met, because the couch was too wide to fit itself into a corner, so Geoff plastered himself up against the wall there. He thinks he can take it, Shannon thought drily.  He can't even keep ahold of an axe! "What now?"
"I'm thinking." But the couch was thinking too, because it backed off, muttering to itself, shimmying to and fro til it was lined up parallel to the wall Geoff was leaning against. It pawed the ground with its six feet. Shannon could see what it had planned. It was going to run at Geoff dead on, smashing its long flat side against the wall, either crushing his legs or forcing him to move out of his sanctuary in the corner into the middle of the room where the couch would surely dominate. Geoff knew it too and he started to make a run back for the bar, but the couch cut him off, backing him into the corner again. "Stay put! Whatever happens, Shannon, stay put!"
It seemed intolerable to Shannon that a guy who seemed rather nice and extremely brave would have to die suffering the indignity of wearing a Sprite t-shirt. So she raised the bat as best as she could with her one hand and left her haven, trotting across the shag carpeting with a battle cry that sounded a lot more like a kitten's mew than a lion's roar.
Shannon tried to hit the couch with the bat, but she'd never been good with her left hand even when she wasn't hurt. The blow barely made an impression on the couch but it shook Shannon remorselessly and ripped open all those little wounds inside of her that had maybe just started to heal a little. The couch didn't even react, just kept feinting at Geoff as if toying with him. She couldn't believe that even though she hit it as hard as she could and she even dented its back a little, it didn't seem damaged at all. "Dammit!" She hit it again with everything she had, which wasn't much, and her molars smacked together from the impact.
"Hey, Slugger!" Geoff held out a hand and she tossed him the bat. He whacked at the cushions but his blows had little effect; the cushions just absorbed the energy. The axe had been more effective but the couch was hovering over it, guarding it with its legs, and Shannon didn't dare to make a grab for it. Geoff jabbed the bat at the couch as its leering cloth mouth snapped at him, only just barely keeping it at bay. "Shannon, get out of here!"
But she couldn't. The couch wanted her, really. Shannon knew it with every fiber of her being. It was made for her. It would kill others in self-defense perhaps, it would no doubt happily kill Geoff, but it wanted Shannon. So she backed up slowly, giving herself room to run if she had to, and tried to lure the couch away from Geoff. "Hey, you, over here! I'm the one you want, remember?" This did seem to get the couch's attention a bit. "Remember how delicious I am? I am like, so totally yummy? Want another taste?" The couch couldn't resist and whirled away from where it had Geoff pinned, to pursue Shannon. She waited till the last possible moment to be sure Geoff had room and time to escape into the kitchen via the far end of the bar, before she darted back into the safety of the entryway.  
But the couch had gotten wise now. It remembered. It remembered how it hadn't been able to fit into the corner and it remembered that turning sideways meant it could fit in places it hadn't been able to fit before. So it maneuvered itself so its shorter side was aimed right at Shannon and she could see it would fit through the gap easily. She stepped back out of range into the kitchen where Geoff was waiting, as the couch repeatedly rammed itself into the small space between the bar and the door. The couch couldn't turn the next corner to follow, because it was too wide.  Its one side bumped against the far wall, the other side against the door of the coat closet beside the entry door. 
She remembered what Geoff had said earlier…what defeats a couch? Frantically she looked around, but she didn't see anything that would help. A can opener, a coffeepot, a pack of Magic Erasers. She had knives somewhere but she had no idea where they were. What defeats a couch, anyway?
On the bar in the midst of Shannon's groceries, next to Tia's bottle of strawberry wine and the sad clown with the sagging cactus penis sat her rechargeable Dustbuster. She had plugged it in earlier in the afternoon to charge in case they needed it and its little green "charged" light glowed cheerily, like a beacon in a storm. She yanked it out of its charger and even though her fingers throbbed from her broken-off nails and her whole arm still tingled from her shoulder to her fingertips from when she'd hit the couch with the baseball bat, the Dustbuster felt good in her hand. It felt right, like someone had just bequeathed to her Excalibur. She glanced at Geoff, who thankfully had managed to retain the bat in his rush from the corner and had it slung over his shoulder. "You have got to be kidding me."
"I figured, since we're fresh out of axes, Butterfingers, might as well think outside the box."
"Look, ok, the sun was in my eyes…"  Geoff began to self-deprecate comically but went silent as the couch began to slam itself against the bar with renewed energy.  Shannon noticed it was starting to break through the drywall on the one side, had broken through the coat closet door on the other.  It was starting to make some progress at turning the corner and the couch had noticed it too. It threw itself against the crumbling wall and the splintering door with renewed vigor. She flipped the rockerswitch to LO and the Dustbuster roared to life. The couch stopped moving for a moment and its button eyes widened, as if curious. Shannon switched the engine to HI and the couch screamed, an earshattering whine of squeaking metal and splintering wood. Geoff exhaled sharply in amazement. "It…it FEARS it!"
Shannon tentatively stepped towards the couch. It recoiled in horror and started easing itself back into the living room, humping along like a caterpillar. She looked over her shoulder at Geoff who nodded and he went around the bar the other way. Step by step Shannon herded the couch backwards. It wasn't just afraid of the Dustbuster, it was terrified of it. It quivered and moaned and shrank away from her and made begging, pleading sounds and Shannon almost felt sorry for it. Almost. It retreated back into the living room and tried to go even further, squeezing itself into the narrow hallway that led to the bedrooms and the bath. But the hallway was too tight a fit. As Shannon approached, the Dustbuster roaring before her, the couch whined and pushed with all its might into the passageway behind it like a scared animal burrowing into its den. But it reached the doorjambs of the bedroom which stuck out just enough to stop it, and it could retreat no further.  It realized this, and tried to pull itself out again, to make one desperate last stand, but it couldn't wiggle free from the hallway. The couch appeared to be wedged in place. Its motions grew frantic and desperate as it tried to escape the trap. Shannon tried not to recall how she herself had felt when she'd been in a similar position, up to her shoulder inside the couch's throat. "I think it's stuck!"
Geoff had retrieved the fallen axe from the floor and he held it out in front of himself with two hands.  He had a very determined expression on his face. "Say Goodnight, Gracie."
"Goodnight, Gracie." He swung the axe up into the air to chop, using both his muscle and the force of gravity to drive the axe deep into the couch's arm. The couch screamed horribly. Shannon longed to cover her ears but her one arm was worthless and the other held the still-running Dustbuster.
Over the next few minutes the screaming weakened, became whimpering and then mewling, and finally stopped. The couch was reduced to a pile of wood, springs, and multicolored fluff. Geoff ran a palm over his sweaty bald head. "I think it's gone." Shannon had retreated to the kitchen by that point, perching on the bar to rest her quaking legs. She had decided she didn't want to sit on a soft piece of furniture ever again, firmly resolving to stick with bars and benches and floors and folding chairs henceforth. She handed him the now-open bottle of strawberry wine and he raised it in triumph then took a long guzzle. He stared silently for a moment at the sad clown. "It's really amazing, you know, they totally captured my likeness."  
Shannon burst into laughter and enjoyed every moment, even though it killed her probably-broken ribs.