Joe Biden Finally Announces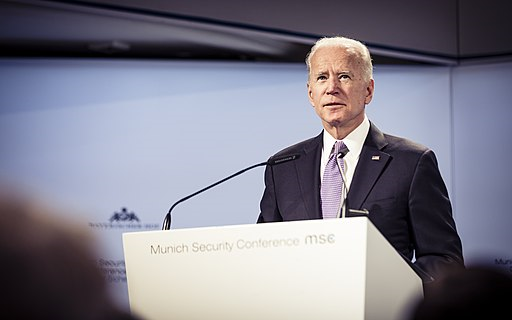 After a very long courtship, Joe Biden has decided to commit. For the third time, the former senator and VP will run for president.
The core values of this nation… our standing in the world… our very democracy…everything that has made America — America –is at stake. That's why today I'm announcing my candidacy for President of the United States. #Joe2020 https://t.co/jzaQbyTEz3

— Joe Biden (@JoeBiden) April 25, 2019
This will be Biden's third run for president. His first try came in 1988, ending amid plagiarism revelations. In 2008, Biden failed to gain any traction in the primary, but Obama did choose him as a running mate, bringing international experience from his time leading the Senate Foreign Relations Committee, something the junior senator from Illinois lacked. Their unlikely pairing ended up building a famous friendship, and the two enjoyed a good rapport and working relationship while in the White House and after, referring to each other as a "brother."

Biden's four-decade tenure in the Senate will also come under a microscope. The Washington Post recently examined his opposition to busing in 1975 as schools were struggling to desegregate and found that he suggested that the government's role in integration should be limited.

He has pushed for legislation to lengthen criminal drug sentences, which overwhelmingly affected minorities and have been revisited lately in new criminal justice reform efforts.

Biden's handling of confirmation hearings in 1991 for Supreme Court Justice Clarence Thomas has also come under new scrutiny in the wake of last year's controversial confirmation hearings for Justice Brett Kavanaugh, who was accused of sexual assault. Thomas was accused by Anita Hill of sexual harassment, and Biden's handling of the process as Senate Judiciary Committee chairman has been criticized because of unanswered attacks against Hill and the fact that witnesses were not called who might have supported her story.

All those concerns amid questions about his conduct toward women — and that Biden would be almost 78 on Election Day 2020 and is a white male in a party with younger, more diverse and more progressive presidential candidates — are challenges for Biden's candidacy, even if many early polls show he is atop the field in large measure because he is so well-known.