A Conservative Case for Student Loan Forgiveness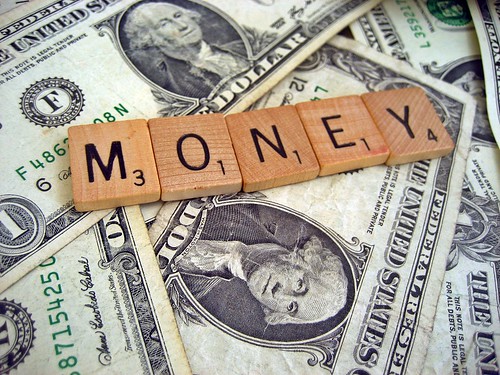 We've got ourselves a student loan crisis in America and Elizabeth Warren intends to fix it by pledging 50k for every student with college debt.
Some conservatives are outraged by this, framing their objections in terms of personal responsibility, fiscal accountability, and small government anti-interventionism that generally appeal to people like me.
But I think they're wrong. I think repairing the student loan crisis should be a bipartisan issue and I'd even go so far as to say there's a strong conservative case in favor of doing something proactive about it.
The idea that you pay what you owe and you don't take on financial burdens you can't afford in the long-term is a major tenet of conservatism. I get it. I believe in that idea too. In an ideal world, that should be one of our guiding principles as a nation and certainly should be a platform of any party that purports to represent conservatism. But it's mighty peculiar to me how over the course of the last half-century or so (if not longer) that the Republican Party seems to only give voice to this belief when it comes to the little person. Otherwise they'll happily run our government as if they're Oprah, handing out presents left and right to whatever Chamber-of-Commerce approved special interest group comes begging. "YOU get a government handout!! And YOU get a government handout!!! And look under your chairs, Military-Industrial Complex, because YOU TOO get a government handout!!!!"
Please clap. Why isn't anyone clapping? Let's ask some focus groups.
Whenever the topic of fiscal responsibility rears its head, a whole lot of Republicans scan the horizon looking for welfare moms to blame for our 22 trillion dollar national debt and this time Millennials have caught their eye instead, probably because they were so weighted down by their crushing student loan debt that they couldn't manage to quickly hide under Mom, apple pie, and bald eagles to avoid the notice of Tucker Carlson. They need help. A generation of American young people needs our help! They are asking us for help. And the Official Republican Response is to basically shrug and say "Tough titties, kid" whilst simultaneously tossing the Corn Syrup Manufacturers of America a few billion greenbacks on the sly.
I am a conservative American and I am saying that this is enough. Stop helping already rich people at the expense of everyday Americans!
The idea that you pay what you owe and you don't take on financial burdens you can't afford in the long-term is a major tenet of conservatism. The Republican Party is doing exactly the opposite of that and has been for my entire lifetime, and probably my parents' lifetime as well. Republican lawmakers will happily direct endless hemorrhages of money to just about anyone provided they're a morally reprehensible scumsucking fatcat, and worse still they'll arrange and rearrange the laws of the land to benefit and protect morally reprehensible scumsucking fatcats at the expense of the rest of us. Yet now when millions of normal average everyday young Americans need a little help, even though they're otherwise law-abiding people who will likely go on to pay huge tax dividends for their entire adult working lives, Republicans run back into their Impenetrable Tower of Fiscal Responsibility and start directing those people to Dave Ramsey.
ENOUGH. Hey Mitch McConnell, why don't YOU listen to Dave Ramsey?
In the interest of full disclosure let me say that I have two adult sons, one who is in college and one who is in the workforce. My oldest son, the college guy, has been working since he was 15 years old. He tried to work his way through college, nearly making it all the way through community college without taking a penny of financial aid. During this time he worked for a series of employers who treated him like crap, refused to make any concessions for his school schedule, promised raises and advancement that they never followed through with (I'm looking at you, here Wendy's International Inc.), drastically reduced his hours to nothing in the wintertime (people cannot live and fund a college education on 1 hour of work a day for 3 months out of the year), and expected him to be perpetually "on call" – staying at home WITHOUT PAY in the hopes that they ~might~ call him in for a couple of hours of work. He took out a loan to finish school because it just wasn't possible to complete his education in anything approaching a timely manner while working because his employers – multiple employers, mind you – would not bend an inch for him. And the college, both the community college and his university, not only were terribly expensive but have laden him down with seemingly endless prerequisites and set him back repeatedly through mistakes where a counselor told him to take the wrong class or to take something he didn't need to take. REPEATEDLY. Between that and having to work, he's 27 and a junior. Despite always being a cheerful, hopeful, positive person, he's become fatalistic and has little hope for his future, and even I, a hardcore optimist, cannot blame him.
My second son, the blue collar guy, has been working since 16 with a break of 6 months during which time he helped nurse my dying father-in-law through the end stages of ALS. He mowed lawns during his early teens. He's also worked for a series of employers that have treated him like crap, made promises they never kept, cut hours to nothing whenever it was convenient for them, forced him to work massive and insane amounts of overtime at other times (Sleep Number Beds, looking at you here) and expected him to be perpetually on call. He got in trouble at a job for not answering the phone to come into work on his day off. He tried to work two jobs and had a paper route and his main employer complained incessantly and threatened to fire him even though the schedule didn't interfere with his other job. He would like to do some sort of job training but there are no programs for people who have to work for a living while completing an education. Every path to do on-the-job training is utterly gummed up with required certifications that were never required 25 years ago when my blue-collar husband entered the workforce, and every employer appears to be looking for a unicorn – highly trained, tons of experience, and willing to work for no better than minimum wage with no hope of raises or advancement. He's gone on interview after interview, tried to get several different apprenticeships (even driving hundreds of miles to cities across the Northwest to apply) and he's been treated disrespectfully and disdainfully by the hiring managers. No experience. Not enough training. Why are you even bothering us? At the age of 24, despite always having been a polite and respectful guy, he has developed a negative attitude and is rapidly becoming a socialist, and even I, a hardcore libertarian, cannot blame him.
In short, these are not lazy, undeserving kids. They're not perfect, but they want to work. They want to succeed. My older son is worried about a marriage and family. These are kids who have tried, and tried hard, and have been treated terribly by pretty much every authority figure they encountered.
I don't see Republicans doing ANYTHING tangible or substantial about any of this. You had the presidency and the Congress for 2 years, fam, what did you do in that time?? Hmmm? Have a pointless little fight about health care, didya? What else? Talk about a wall? Did you do anything to protect workers being exploited at the hands of greedy corporations – NOT socialist reforms, mind you, but free market reforms encouraging competition? Did any of you suggest a single free market reform at all – not symbolically, but viable policy suggestions? Did you do anything to reduce the crushing costs of college, again, not in a socialist way, not by flinging money into a rathole forever, but by breaking the grip of the wealthy and powerful over the university system by encouraging competition? Did you demand any reforms at all? Have you held ANYONE responsible over the past however many years while the costs of higher education skyrocketed? No. You did nothing, just like you did nothing about any of the other stuff that conservatives want and value when you had the chance. Because the fact is, Republicans, you like the status quo just fine, it makes you and your morally reprehensible scumsucking fatcat buddies a lot of money, and it isn't hurting YOUR kids any, you can afford it. You don't want free market reforms because you don't actually want competition. So you go through the motions and make these symbolic gestures like locking up that insane crimelord Felicity Huffman, wow thank God SHE'S off the streets, amirite??? I will sleep better at night that's for sure.
(actually no I won't because I lay awake most nights worrying about my sons.)
The idea that you pay what you owe and you don't take on financial burdens you can't afford in the long-term is a major tenet of conservatism. All the Republicans have DONE for the past 80 freaking years is to NOT pay what they owe and take on financial burdens they can't afford. For 80 years Republicans have pooped out money into the waiting pots of a bunch of greedy businessmen by taking out loans that they expected future generations to pay. It's like the Republican Party leadership must've took money ExLax or something, because that's how much money has flowed from Republican rear ends for the last few generations. A right flood of money crapped out into the pockets of the people the Powers-That-Be liked and wanted to support, and it didn't come from your pocket, Republicans, oh no, it came from the pockets of future generations. And now when those future generations, who are carrying the burden of YOUR DEBTS, come to you for help because they cannot succeed in this twisted, messed up, completely un-free-market system that you've not only tolerated, but largely designed whilst lying out your teeth to the true conservatives like me who actually believe in that stuff, you're going to cluck your collective tongues and tsk about how entitled Millennials are?
REALLY?
Pay your debts, Republicans, and if you don't like it, well maybe you should have thought before you bought that Stealth Bomber, yo. Maybe you should have thought before you bought that Patriot Act. Maybe you should have thought about it before y'all bailed out Bear Stearns (and I know u love to blame that on Obama but it was W and his minions who created the entire sitch). Maybe you should think about what you already owe before you build that wall. Republicans took out loans that are coming due, like, right now, and yeah, maybe it sux that you have to pay the bill when you wanted to go Christmas shopping for Halliburton and everything but that's called responsible governance.
A few years ago there was this guy named Hitler who needed to be stopped. We didn't want to have to stop him, there were way better things we could have been doing with all the money we spent on stopping him, but we had to do it. We had to spend money on stopping the Commies, and stopping Saddam, and now it may very well be we have to spend money on stopping illegal immigration. Republicans accept all these expenses as givens. They don't quibble about them. Because they had to be done. We didn't have a choice, we had to spend the money, we had to borrow from future generations to do it, just like I'm sure some of you believe with every fiber of your being that we needed the Stealth Bomber and the Patriot Act and the bailout and some of you believe we need a wall. Well, I'm telling you, we need THIS. We need to do something about student loans and we need to do it immediately. It is not a matter of protecting people from the consequences of their stupidity, and it is not out of self-interest because we're scared they might overthrow us.
It is because it is a moral imperative to do it. it is a moral imperative to help these kids whose lives are ruined because they believed in the promise that the Powers-That-Be made to them. It is a moral imperative that we need to pay what we owe as a nation and a society and we owe these kids at least 22 trillion dollars and a way, way better system than the one we dumped them into. It is a moral imperative that when our fellow citizens are suffering, they ought to have at least as much kindness and consideration and generosity directed their way as the Corn Syrup Manufacturers of America do.
No one said "well this is what you get for believing in Karl Marx, so sorry Dominoes." We fought Communism.
No one said "well I guess that's what you get for being located next to Iraq, so sorry Kuwait." We fought Saddam Hussein.
No one said "well this is all Chamberlain's fault, so sorry England." We fought Hitler and we even rebuilt Europe when we were done.
Because we had a moral imperative to do it. Helping end the student loan crisis is a moral imperative NOW, Republicans. We gotta do it. And we can't say "well, I guess this is what you get for being stupid kids who took out loans you couldn't pay back" because they took out those loans because we clever adults in all our wisdom TOLD THEM it was the only way to succeed in the world and we TOLD THEM that we had created a world for them in which doing that was gonna work out. And a great big ol' butt-ton of us adults have made positively gross amounts of money off of it all. We don't get to now laugh a big "ha-ha" like Nelson on The Simpsons. What we told them was lies and we let them take out those loans under false pretenses. We have in essence defrauded a generation of children and it is time to make that right. Even if you think there are a lot of other ways you'd personally prefer to spend that money, we gotta make it right. Because the idea that you pay what you owe and you don't take on financial burdens you can't afford in the long-term is a major tenet of conservatism.
Now, shout out to the Democrats who probably think this is a pretty great essay right about now. You ain't off the hook here. Democrats are at least as guilty if not guiltier than the Republicans are because you're the ones who have been telling at least 3 generations of people that college is not only a nice thing to pursue for those who are so inclined, but a necessity for everyone who wants to succeed in this world. You are the ones telling people that those who don't go to college are guaranteed to be significantly less successful than those who do, and you're the ones who've created a world where that is actually kind of true. Worse, you've taken it even further and claimed (maybe not openly, but in many covert and backhanded ways) that people who don't go to college are stupider than those who did, and that they're also human scum to be disdained, and you do this because you're in love with the idea that our nation is a meritocracy in which you, and probably your friends and family as well, are comfortably ensconced. You've been dangling out college over the heads of poor and minority people like it's the keys to the kingdom, when all along deep down inside you never had any intention of sharing your power with them. You got where you are today because you created and milked a corrupt system that rewards only people from higher socioeconomic brackets while selling millions of kids on the idea that if only they borrow enough money, they can buy their way in.
If that wasn't all bad enough, Democrats, you're the ones who have demanded so many regulations on everything that you've strangled the free market that could have allowed smaller businesses with loyalty to their workers to better compete with corrupt and impersonal corporations who view their workers as easily replaced cogs in a greater machine. And by financing college degrees too easily for several decades, you've made it so every company now believes it's entitled to a unicorn, so people have to have a 4 year college degree or even more for the most basic entry-level jobs. You've killed competition, you've killed innovation, you've killed the ability of people to go to work at a job at 18 and stay there for the rest of their life with some measure of security and all because you have a big fat boner for globalism and you like to think of everyone as pieces on a chessboard for you to move around in all your glorious wisdom.
You love throwing money at stuff, Democrats, you've thrown mountains of money into education willy nilly and you refuse to learn the lesson that is so glaringly obvious – throwing money at corrupt institutions simply creates rich corrupt institutions. And just like the Republicans, you have done NOTHING at every opportunity to change any of this. In fact, you've massively encouraged the rising cost of college with your moneythrowing. So you best not be thinking to throw MORE money at this problem, more money into the ravening beak of the many-armed, future-strangling squid of higher education. It is time to stop being money throwers, Dems, and start being problem solvers. In order to solve this problem, you're going to have to take a real long hard look at your twin loves of meritocracy and globalism. You have tossed away millions of once-secure American jobs in favor of slightly cheaper plastic Wal-Mart crap that you don't even like, coupled with a lingering sense of intellectual superiority that you like far too well. And your solution to your own failings is to inflict socialism on the rest of us? The solution to 100+ years of gross governmental mismanagement coming at us from the well-manicured hands of th Democratic Party is demanding that we hand you over even MORE control over our lives for you to grossly mismanage through government?
REALLY?
Socialism is a solution I cannot support and thus you leave me no option other than to vote for the Republicans, when I'd really rather not be. I have literally never voted for a Republican for president and if you guys make me have to vote for Donald Trump, Dems, so help me.
That's right, I'd rather vote Cthulu than socialist. Is he by any chance available?
How about this, instead, Democrats? Clean your house, muzzle your extremists, dry your journalists' tears, figure yourselves out – including where you went wrong, because it was NOT the voters' fault what happened in 2016, we're dying out here and Trump seemed like the only person who was actually kind of listening.The election of Donald Trump was simply the hatching of an egg that you Democrats have lovingly incubated for my entire lifetime.
Start governing for the people rather than for the celebrities, Dems, because just like I pointed out to the Republicans a few paragraphs above, none of this is hurting your kids any and none of it ever will. But it is hurting mine. Give me somebody to vote for that's better than the Republicans (who are freaking TERRIBLE! It boggles my mind that you're still somehow managing to be worse than the Republicans, Democrats, how is this even possible?) and I'll vote for you. But I can't vote for you unless you step back from the authoritarian cliff you're about to fling yourself off of, screaming YOLO in my ear as you drag me down with you.
Republicans and Democrats, you are the yin-yang of awful. You've created a huge mess with the education system and student loans and corporate welfare and globalism. Yet rather than fixing it, Republicans want to punish the victims and Democrats want to release the socialist Kraken and punish everybody. But you're the ones to blame! Put on your hip waders and climb in, you're gonna have to shovel a lot of legislative manure. It took both of you to get us here, it's going to take both of you to get us out again.
Photo by 401(K) 2013