If Facebook Is The Problem, Is This The Solution?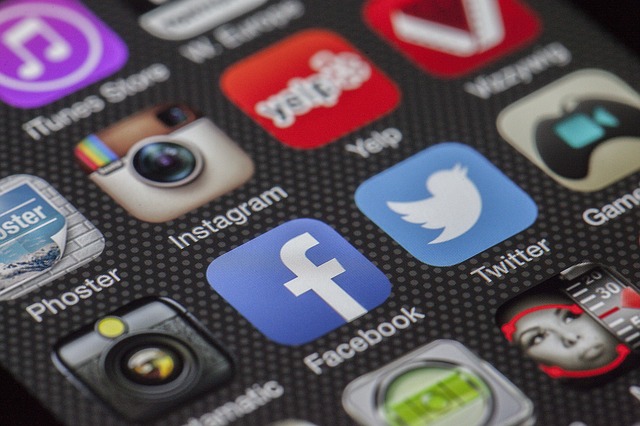 Elizabeth Warren is continuing in her push to break up big tech, specifically regulating companies of over $25 billion in global market as "platform utilities" and preventing them from buying up smaller companies and/or forcing them to un-acquire companies they already have (e.g., Amazon's purchase of Whole Foods). The motivation for this is that certain companies — Google, Facebook and Amazon in particular — have allegedly gotten too big and too dominant in certain markets. Their dominance is supposedly killing innovation, damaging the economy and hurting consumers.
We've pawed some of this ground before. Will wrote an excellent post on Warren's proposal asking the very pertinent question of whether this a problem that needs addressing. I wanted to add a little to that but mostly ask the second question: if this is a problem, is Warren's proposal the right solution?
Will noted that this isn't the first time we've heard that certain tech companies were getting too big for their britches. We have, at times, heard that that Netscape, America Online, MySpace and others that were invulnerable. But they ultimately proved quite vulnerable indeed. When MySpace accidentally deleted masses of user information a few weeks ago, the overwhelming response was, "MySpace still exists?"
Mar 1998: "How Yahoo! Won the Search Wars" (Fortune)
Sep 1998: Google is founded

Feb 2004: Facebook is founded
Feb 2007: "Will MySpace ever lose its monopoly?" (Guardian)

Mar 2007: "Nokia. Can Anyone Catch the Cell Phone King?" (Forbes)
Jun 2007: iPhone released

cc: @ewarren pic.twitter.com/l4CtKC9fqj

— Alec Stapp 🌐 🚀 (@AlecStapp) March 13, 2019
(Stapp expands on his points here, detailing a few ways Warren misrepresents the facts to make the case for her proposal.)
While I think the collapse of previous supposed tech monopolies is a critical point to keep in mind, I'm going to push back very lightly on letting that dominate our thinking. Just because previous companies collapsed doesn't mean the current ones will as well. The internet is still quite young, as industries go. And as an industry matures, certain companies may come to dominate. To take one example — the automobile was a technology that just was just as disruptive as the internet is. For a time, there were hundreds of car companies. But this rapidly coalesced down to three. And those companies have survived a long time (give or take the odd bailout). So it's quite possible we're seeing something similar in internet services.
I've written something germane on this subject before. Five years ago, a paper out of Princeton predicted that Facebook would die the same way MySpace did, losing 80% of its customers by 2017. I and many others took that claim apart. There were various reasons they got it wrong — using Google trends instead of pageviews to measure engagement; assuming MySpace was an appropriate model based on a sample size of one; fitting a complex curve to data that was mostly out of sample.1
You may have noticed that Facebook has not lost 80% of its customer base. It is true that Google searches for "Facebook" show a trend similar to that of MySpace (although neither shows the steep plunge the model predicted). But pageviews continue to soar. And Facebook's revenues reached $55 billion in 2018, a sharp increase that is hardly the sign of a business on the brink.
In short, I don't think today's big tech companies are as vulnerable as those of the recent past. And so I don't think that the argument that Google, Amazon and Facebook may not exist in twenty years, while a very valid point, is a particularly strong one in opposition to Warren's proposal. So I'd like to unroll two more arguments against it.
First, to the extent that these companies are established market dominance, it's because, as Will pointed out, we want it that way. We love one-stop shopping. We love integrated systems. We love being able to buy a computer or a phone and just … use it. Warren specifically targets Amazon Basics as a problem. But Amazon Basics has allowed people to easily acquire cheap quality products like computer cables and…people kinda like that. One of the online industries that is seeing a huge amount of competition right now is online streaming, with Netflix getting heavy competition from Amazon, Hulu, YouTube, CBS All Access, etc. And the result, if anything, is consumers complaining that they can't get all their TV and movies in one place. In that sense, Warren's proposal is a petty "I know what's best for you" approach (which isn't surprising, if you've followed her career at all).
(Warren's most recent thought on the subject is that Amazon having associated businesses is like a baseball player also being the umpire. This is a poor analogy. It's more like a baseball team controlling the concessions, the parking and the television coverage which most of them already do.)
Second, I don't think her proposal is the right solution. You see … I don't entirely disagree with Warren that this is a point of concern. I want a robust marketplace where disrupters can easily come in and provide new innovative services that turn old decrepit companies on their ear (or at least force them to innovate). Remember, the huge tech companies didn't start out big. They innovated and pushed aside the likes of Yahoo, MySpace and IBM.
So the question she raised — how do we maintain the ability of disruptors to upend the marketplace? — is real. It's something we should be thinking about. And it's something we should be thinking about even if we accept the idea that the dominance of Amazon, Facebook and Google will fade or collapse in time.
So what needs to be done? I think we need an overhaul of financial regulations that are stifling start-ups (Sarbanes-Oxley in particular). Not the typical overhaul where we impose more regulations that big companies can eat but small companies can't; no, I mean a real overhaul that makes starting and growing a company far easier. I think we also need a LONG overdue overhaul of patent/copyright/IP law, as Oscar has noted on several occasions. And…I don't think the idea of using anti-trust law to keep companies from monopolizing online sales is completely stupid. Not totally. Not 100%. But that is the last tool I would reach for, not the first. It's important to remember that while Amazon controls about half the e-commerce market, that's only 5% of retail. When we broke up Standard Oil, they controlled 91% of the oil market. Amazon's not there yet.
Moreover, Warren's example of how anti-trust law would spur competition is…not very good, as Stapp points out (the quoted content is from Warren's speech):
"In the 1990s, Microsoft — the tech giant of its time — was trying to parlay its dominance in computer operating systems into dominance in the new area of web browsing. The federal government sued Microsoft for violating anti-monopoly laws and eventually reached a settlement. The government's antitrust case against Microsoft helped clear a path for Internet companies like Google and Facebook to emerge." The government's settlement with Microsoft is not the reason Google and Facebook were able to emerge. Neither company entered the browser market at launch. Instead, they leapfrogged the browser entirely and created new platforms for the web (only later did Google create Chrome).
Precisely. As several critics of the government lawsuit at the time noted, Microsoft's alleged dominance of the browser market seemed an odd hill to die on (a hill that becomes less odd when you remember that Netscape was getting involved in politics while Microsoft, at least at the time, was not). The settlement only required Microsoft to share some code. It did not block them from bundling IE with their computers, which they still do. And that had nothing to do with Google and Facebook, neither of whom was involved in the browser wars or particularly cares what browser you use. A wonk like Warren should know that sort of thing.
Warren is arguing that a heavy-handed crackdown on big tech will spur even more innovation. But I see it as potentially doing the opposite: solidifying the big companies in place, keeping them from competing with each other or innovating. We've all seen how well that's worked out with cable companies. Ron Bailey notes that Warren is also agitating for a breakup of Big Ag while failing to notice that heavy regulation is what created the industry consolidation in the first place. And if you've been watching the recent hearings on Facebook where the company is arguing for heavier content regulation, the danger of regulatory capture seems all-to-real. Do you think it's an accident that Mark Zuckerberg took to the WaPo to argue for more regulation of his industry at the precise time Facebook's brand is becoming tarnished? That's not "government and business working together"; that's an established business that sees a chance to close out future competition. Returning to Warren's umpire analogy, this really would be like the baseball owner controlling the umpire.
And here's where the Warren proposal takes on a more sinister tone. Look at FOSTA. Look at the increasing calls to crack down "fake news" and cyber-bullying. Look at the increasingly open attacks on Section 230. Look at the recent actions of the governments of New Zealand and Sri Lanka to censor social media in the wake of terror attacks. Can we not see where this is going? A monopolized "walled garden" of government-approved, sanitized content platforms where companies that want to push the boundaries can't and where heavy regulatory burdens cripple innovation once competitors reach a certain size?
I have been saying on Twitter for a while that Warren is one of my less favored Democratic candidates. Because while she is often good at identifying real problems, her solutions are usually poor. The consolidation of the tech giants and their ability to guide our online experience into narrow channels may be a problem (although again, I recommend Will's post and Stapp's post for skepticism on that front). But I'm not seeing that this is a solution. I'm seeing that it will just create more problems.
At least, that is, if you see government control of the internet as a problem.