A Polish Joke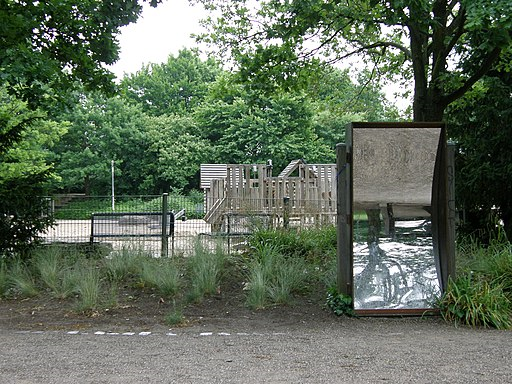 A high school friend was born in Poland, but moved to the United States when she was very young. When she was 16 or so, she took a trip to visit her cousins in the old country. When she got there, she spent a lot of time answering questions about what the US was like. Finally, her cousins asked one last question about America.

"Can you tell us a Polish joke? We hear Americans love them!"

She hesitated, warning them that she knew one, but it was a bit offensive. Still, they pleaded with her and she relented, telling a joke about a submarine.

They stared at her in silence. She was afraid she they really were offended.

Then one of her cousins said, "I thought you were going to tell a Polish joke. That's a Russian joke!"
I just read Kristin Devine's "Fear and Loathing" last night. The piece is meant to present to members of Team Blue, like me, what our movement/party/ideology looks like from at least part of Team Red's world, and the short version is "scary as hell". I encourage you to read it as well. If you are of a more conservative bent, I imagine it will go by pretty smoothly. If you lean to the Left, it will probably be tough going. You'll either want to bail or to argue back. I know I did.
I stuck with it now, because I've gotten to know Kristin well enough to know that she wasn't writing this to fuck with liberals, or to score some obscure partisan points against us. I wanted to see myself through other eyes, note the differences in perception, and understand where they come from. We'll argue each other into the ground over here through hundreds of comments and thousands of words, but I don't know if we spend much time wondering how we look to each other. I often feel like we're playing a never-ending game of poker where we desperately don't want to show our cards despite the fact that we haven't the foggiest idea what the stakes are.
Still, this paragraph gnawed at me:
In short, liberals believe they believe they are not only good, but immune from evil. Because they believe they ARE good – not just a person who is good, but that they actually ARE Good, that liberal people are the human embodiment of Good Itself. They believe their vision of the future represents what an ideal human culture should look like, they believe that they know how to get to that ideal culture that they envision and they believe that I am standing in their way. Liberals believe that I AM Evil and they are not only immune from evil, but that they are Good.
How could Kristin look at liberals and say this? How could she be so incredibly wrong about this? It was particularly galling because not only was she saying absurdly untrue things about liberals, she was describing conservatives perfectly!
But that's a Russian joke!
With that, as they say, I was enlightened, at least a tiny bit.
That wasn't the only part I had a hard time getting past, and there are still some things I'm a bit (or more than a bit) hung up on. But it was the point where the gravitational potential had been the highest: after that things started to fall into place.
She describes a friend of hers, who sounds like a lovely person, saying something truly fucking hair-raising:
But she has stated openly and repeatedly that she would not help Christians if they were being persecuted unless it was first demonstrated "they weren't hurting anyone with their beliefs any more". She would not take action to prevent people, human people, from being persecuted unless they changed their beliefs to be in line with hers. Not their actions, their BELIEFS.
I can't say I can't ever imagine one of my liberal friends saying that. 1 It's that if one of my liberal friends did say something about that, I'd worry, because I'd think they were at best extremely upset. At worst, I'd think they were having a mental health crisis. 2
I don't know if Kristin's friend was incredibly upset at the time. But like I said, if it were my friend, I'd worry. And I'd be sure they were either angry, or frightened, or both.
And Kristin's picture came a bit more clearly into focus. Liberals are angry and frightened. The more conservative-leaning folks around here comment all the time on the anger, but very rarely on the fear. That's another one of the things about these partisan food fights: acknowledging your enemy is angry just gives you an excuse to fear them more, but if you consider the fact that they too might be afraid, you might start wondering if you really are doing something to scare them.
But we are angry, and damn can that scare people. However, we aren't angry because the Right is standing in the way of our Glorious Future. 3 We're afraid our Pretty OK Present is slipping away, just like Kristin is. Not really for the same reasons, of course, but I don't think I need to even mention the details. I'm pretty sure if you've spent five minutes listening to a liberal you can name a few.
We're scared, we see the society we cherish under threat from the Right, many of us are suffering direct or indirect harm already from those threats, and we really believe that on some if not all issues they just won't compromise at all any more, so we feel forced to build our coalition to the Left and choose ideas that are, perhaps, more extreme than even we'd like, much less folks who aren't part of Team Blue at all. I could spend hours writing up reasons why I believe our anger, fears, and frustrations are justified, or at least not completely unfounded, but to be honest you've probably seen thousands and thousands of words on the subject.
If you haven't believed it, well, that's fine. It wasn't until I read "Fear and Loathing" that I really believed that conservatives were actually scared of us for reasons that were anything more than fantasies from Fox News. And I've read scads of pieces written by conservatives trying to convince me otherwise by building arguments on assumptions I believe are false to appeal to values I didn't share.
That's the other thing that Kristin did in her piece. She appealed to shared values and investment in prosperity and health, as well as the actual liberal values she said she values most:
Scratch that, because it ISN'T liberal. The core beliefs I thought being a liberal entailed, the concepts I embraced when I was 14 years old and first starting to understand politics, the philosophies that I've spent 35 years studying, the stuff I still fully believe in to this very day that keeps me from being a Republican, are gone. Belief in free speech and free religion and free assembly. Belief in the rights of an individual to live the way they want and love who they want and to control their own body even when you don't like how they live or who they love or what they put into their body. Tolerance, true tolerance (fun fact, tolerance is NOT just tolerating people you like and agree with). Understanding that there are no good people or evil people, that we're all products of our DNA and environments and all human action needs to be viewed in that light, with compassion and empathy. Trying to understand people's behavior based on our commonalities as humans rather than our differences as tribes. Those things are gone.
Look, this part still really bothers me. The other stuff I tried to meet her halfway on, but doesn't she realize that we're still interested in tolerance, that we still want people to find their own ways to flourish, that we still value compassion, and empathy and understanding?
Doesn't she know that we're committed to the same values we always were? That we're just so angry, and so scared, and…
Oh.
Oh no.
I'm sure if I expressed strong doubts I would be deluged of examples of liberals saying all that and worse on Twitter. It's not the same: I can't imagine half the shit people say on Twitter coming out of the mouth of an actual human being.
That's the magic of Online, folks. Stuff fades into the background that, if you heard it in person, would make you deeply concerned for the person saying it.