Sunday Morning! Agnès Varda (1928-2019)
I wanted to note the passing of the great French filmmaker Agnès Varda, who was really one of a kind and a genuinely artistic soul.
I like to joke that I didn't discover Varda; she discovered me. I was about thirty-five and in Paris doing research and I was wandering around one weekend when an odd little lady with purplish dyed hair, Mme Varda, came upon me gazing curiously in her shop window on the Rue Daguerre, a little space where she did her editing and essentially ran Ciné–Tamaris, the studio that distributed her films and those of her late husband, Jacques Demy. (If you have not seen The Umbrellas of Cherbourg, do so now.)
"Have you discovered something?" she asked me wryly, in French.
"Yes, these movies look wonderful," I said, gazing at the posters. As soon as she heard my accent, she switched into English and we chatted for a short bit about France and my research and her movies. I bought a few DVDs and went back to the small mansard apartment I was renting to watch them on my laptop before bed.
And, of course, I was completely gobsmacked.
I suppose you expect very little when a cheerful and slightly eccentric figure encounters you on the street and suggests you would like their creative output. I've got stacks of books and CDs that have come to me that way and not much of it is terribly memorable. But, instead, Mme Varda sold me copies of Le Bonheur, The Gleaners and I, and Cleo from 5 to 7– three absolute masterpieces from one of the great filmmakers of the French New Wave. Let's say I lucked out that day.
The Gleaners and I (2000) remains my favorite documentary of all time. The film begins as Varda becomes curious about the "gleaner" paintings that were once so common, particularly in Flemish art. These were the women who would come after the harvest and gather any leftover crops, usually potatoes, for their very poor families. From these 18th century paintings, Varda's curiosity leads her to the indigent who gather scraps left by Paris' open air markets, the gleaners who still follow farmers behind after harvesting, and from there to the artists who gather bits and scraps of refuse from the world around them to make their art. And, from there, the film becomes a mediation on her own aging, her art, heart-shaped potatoes, and many many other things. My description might make the film sound grim, but really it's nothing of the sort. Mme Varda's work is deeply humane and informed by her boundless curiosity about the world.
Her second, and probably best known, film, Cléo from 5 to 7 (1962) follows a French pop singer as she tries, and fails, to distract herself from an impending cancer diagnosis in the bedlam of Paris. As the title suggests, it takes place almost in real time.
Le Bonheur (1965) is about marriage and infidelity and the eternal question if one can love two others at once. It's also a really gorgeous movie that was filmed in the gardens of Île-de-France and looks like a Monet painting. It was a bit controversial, but is deeper in subtext than it seems at first.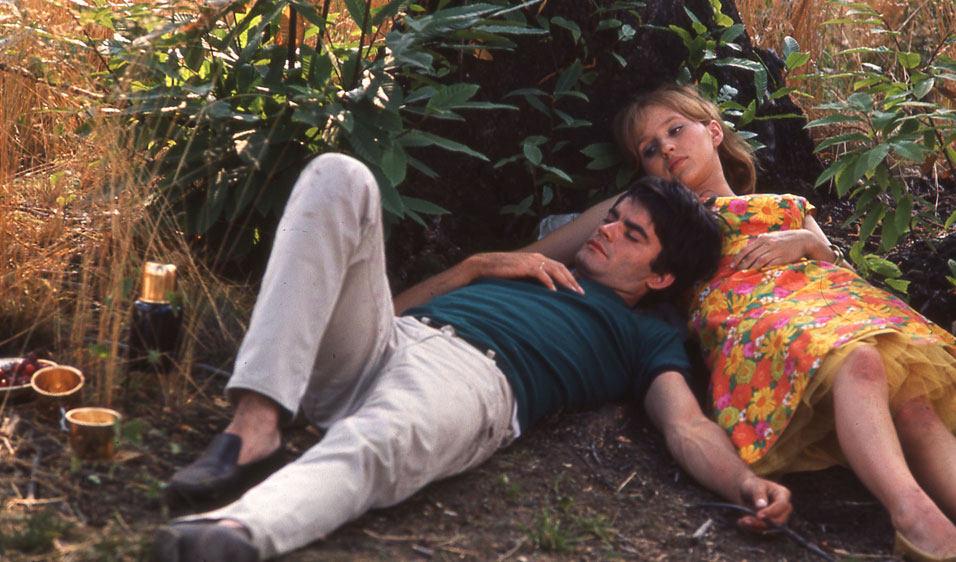 Vagabond (Sans toit ni loi) (1985) is probably her most difficult movie to watch and one of her best. The mystery of a young drifter who is found dead in a ditch in the opening scene, the film combines acting, documentary, mockumentary, real people, breaks the fourth wall repeatedly, and is ultimately deeply compassionate and political.
It's interesting- when people talk about this style of filmmaking, they often call it "experimental" but a better adjective for Varda's films would be playful. She often compared her technique to writing with the camera as her pen.
The last time I came to visit Mme Varda, she couldn't talk because she was "in the tunnel" on a film, as she put it. I believe that was The Beaches of Agnès (2008), a documentary to mark her 80th year and look back on places she had been in her life and films. Throughout the film, she is gathering, collecting, and still gleaning images, trinkets, and interesting things. It is the best introduction to her work and she intended it to be her final film. But she ended up making two more.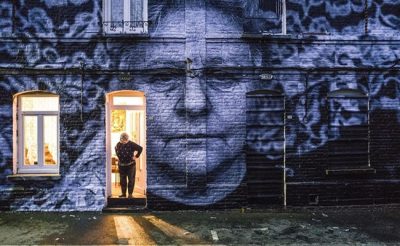 In 2017, she and the artist JR made the film Faces Places, in which they traveled rural France documenting people who would otherwise be invisible, whom the artist then turned into large photographic murals. Turning hidden lives into works of art had an obvious kinship with Varda's films and this one was nominated for an Academy Award for best documentary feature.
Writing in the Atlantic, Rachel Donadio says: "Faces Places is a film about making people feel recognized, about making the invisible visible." It seems to me that this is something that a lot of great art accomplishes, and it was certainly true of most of Varda's work.
In Paris, they have made a little shrine on the street to remember her by and admirers have filled it with heart-shaped potatoes, which is something that for some reason I can't imagine happening for any artist here, or anywhere else in North America. There's something very French about it.
Of course, there aren't many artists, anywhere in the world, who are anything like Agnès Varda.
So, what are you reading, watching, playing, listening to, remembering, or gleaning this weekend?