When Systems Design Themselves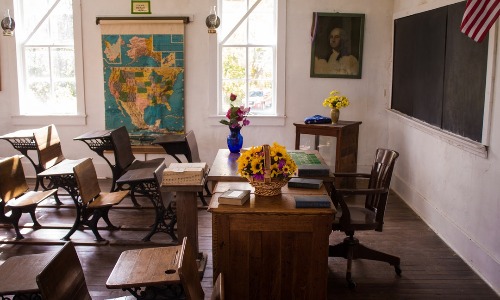 Charles Eliot had concerns:
In the process of improving the secondary schools, colleges, and professional schools of the United States, —a process which has been carried on with remarkable energy since the civil war, — certain new difficulties have been created for the higher education in general, and particularly for colleges. These difficulties have to do with the age at which young men can get prepared for college, and therefore with the ages at which boys pass the successive stages of their earlier education. The average age of admission to Harvard College has been rising for sixty years past, and has now reached the extravagant limit of eighteen years and ten months. Harvard College is not at all peculiar in this respect; indeed, many of the smaller colleges find their young men older still at entrance. The average college student is undoubtedly nearly twenty-three years old at graduation; and when he has obtained his A. B., he must nowadays allow at least three years for his professional education.
This is only the opening. He goes on from there. And 130 years later, we're still confronted with a remarkable number of the same issues. Except that now we are not so concerned about "men" specifically (and white men, which hardly needed to be said).
It's really difficult to come up with a national system that incorporates such a diverse set of people. The timelines that he is concerned about – and I am, too – are perfectly appropriate for some. But what about the others? This is a question we have been asking ourselves a lot lately, as we figure out what to do about our gifted daughter and a public school system we believe is ill-suited for her. We've settled on a different private school mentioned in the piece that addresses most of the concerns I had. But that's not an option that scales. Nor is it an option that especially needs to, since if our daughter was meeting the usual benchmarks, we had fully prepared to put her immediately into a mass-production model that would have had her exiting at 18 along with everyone else.
For lack of alternatives, that's the model she's likely to end up in anyway. We're either delaying the inevitable or preparing her to enter that system a year ahead of where she would otherwise be, graduating at 17. If there was an easier mechanism by which she could graduate at 16, we might be looking at that, too.
That's been done, of course, but there is only so much you can push against the bounds of a system's norms before it starts pushing back. If a child is a year ahead, they're unusually young. Two years, they're isolated. It ceases to matter how intellectually and psychologically ready they, in particular, are, if the system isn't ready for them. Just as it doesn't matter if college is unnecessary for a lot of the kids who go to college, as long as the system prizes it to a degree where you are penalized if you don't go. I've been coming around to the idea that most liberal arts majors are better than a lot of more career-oriented degrees (business in particular) when it comes to acquired skills, but that only matters to whatever extent the system (in this case the economic and labor systems as determined by employers) says it does.
Which is, naturally, the cost of living in a society. Things that aren't wrong become wrong because enough people around you decide they are wrong. Then, it having become wrong to do whatever that thing is, people who go that route are isolated or in bad company. People who don't go to college because they determined it wasn't right for them have their resumes put in the same stack as those who didn't go because they weren't equipped to. All of these decisions are made by people with college degrees, who might be biased in evaluating the value of college degrees. Academia continues to get fresh blood despite a perennially atrocious job market because the shepherds of young minds went that route and, when they advise their flock, they express their own value in favor of it.
Almost none of this is a matter of policy, and so little of it can be changed by policy. Short of a complete system overhaul, there is no public policy answer to the questions we've had regarding our daughter. A complete system overhaul is unlikely because the system, as it exists, is more than adequate for the standard range of students. From vouchers and charters to overall school funding, almost the entire debate around public education is completely removed from our prospective experiences of it as parents. Not as a product of our decision to (for now) pursue private school, but to some degree as a cause of it.
Eliot seeks for ways to change the system, but changing the system is hard. It is comprised of individuals, who went through the existing systems. Graduating at 18 is completely normal. Four years of college or more is increasingly essential as has been decided by those who went to college for four years. Eventually, it will probably be six. Which ironically demonstrates a capacity for change, but a passively designed one.
We can't decide any of this, even as we ultimately decide all of it.
For financial reasons, we may not be able to stay in our current house much longer. We've been contemplating what to do if we can't. One of the thoughts has been to move to the next town over. When my wife was working so much, we considered actually renting a small house over there in addition to our current one because what she was having to spend on hotel rooms (when she was too tired to drive home) was starting to exceed the cost of renting an entire house (about $900 vs $750 per month). Now, we could buy a house over there with the equity we have built on this one.
Despite her job being over there (at the time), one of the big reasons we didn't get a house over there was a higher degree of confidence in this county's school system. But private school would negate that factor and make living there a more attractive option. All of it wrapped up into schooling. All of which is crazy, when you think about it. Which, maybe we're the crazy ones. But if we are, we are not alone. More people would probably be willing to live there and improve the school district if more people would be willing to live there and improve the school district[1]. But instead they don't, so they don't, so we won't. Since "neighborhood character"[2] isn't an issue in this case (the counties are big and varied enough that schooling is the common variable), settlement is largely being directed by schools.
No one decided it should be this way. We all decided it should be this way.
[1] The question came up last time about whether it was about school funding. I looked into it to see if there was a large differential in funding. I've found two sources with different results. One shows both districts being below but within range of state and federal averages with our county spending slightly more per student ($500), and the other shows a substantial difference ($2500) in favor of the neighboring county.
[2] Tangential: If you're wondering about racial demographics, they're largely the same.