The Seekers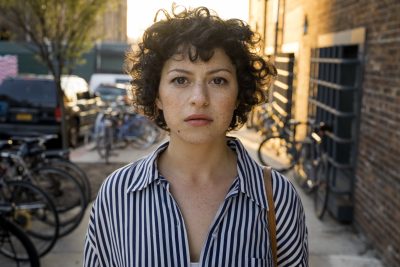 A young woman walking down the street spots a flyer for a missing girl, Chantal Witherbottom, a college acquaintance. This sits in her mind, infecting every bit of our heroine: how she talks to her friends, her relationship with her boss, time with her boyfriend. And it needs to be said, this is a woman who needs something in her life. In her 20s, she is at that point where she is wondering about it all. Her job as an assistant to a rich, directionless woman. Her millennial-aged friends, gossiping and snipping about each other and those they know. Her boyfriend, with whom she has weird, sad, joyless sex. Her name is Dory and she is the point of this tale.
Let's talk about these people for a minute. Dory's boss, Gail, is a pathetically rich woman. She lives an empty life of ease, surrounded by the trinkets of wealth and empty bottles. Portia, her friend, is pretty in a TV way and is actually a TV actress. A smallish part, she plays the deus ex machina ingenue on a crime show that she isn't sure her mother even watches. Dory's friend Elliot is the young man in the center of every room who just can't wait to tell you he is gay. As if you didn't figure that out from his intensely affected mannerisms. And Drew, Dorys boyfriend. Or friend. Or something. And one is not sure, not because there is something magical about the openness of their relationship, but rather due to the fact that they seem to have come together for no real reason. Oh, and he is a tool. These are the points that Dory circles around. And while they are seemingly moving on from the aimless post-college world, she is stuck in a holding pattern. Just doing time until something better, someone better comes along. In short, she feels like a loser.
I describe them in this seemingly lackluster manner not to run them down, but to show the bleakness of Dory's world. See, she needs something, anything to make her world a little brighter, a little more special. Though her boss would say "How is it you're so good at the stuff no one else wants to do?" she feels that everything that is important to her world is moved out of her reach. At an interview for a teaching position, she is dismissed as being unworthy for the career she was educated for. Running into an ex gives her a slight lift, the lift that her current relationship missing. Her politics are being pushed aside by new paradigms of thought. And in the idea of locating this missing classmate, much like hating a Republican president, she finds something to work for. She will find Chantal, whatever it takes. Because that will give her life meaning on some unknowable level.
In the course of this… search? Investigation? Character study? Dory has many quite realistic mishaps and adventures. She attends the family of the missing girl's candlelight vigil, only to be almost caught sneaking around the house while she is searching for clues. Inviting the ex-boyfriend over for a dinner party to press for information, she convinces Portia to chat this sad fellow up. She does catch a glimpse of the missing girl in a Chinese restaurant, only to lose her to a bathroom window. A dossier is found, giving much suspect information. Other clues abound.
In all of this, Dory has found herself. She now wants to learn to pick locks and use sleight of hand. Along with that, she has no problem making friends with unsavory characters such as sleazy private eyes and members of a cult, not to mention greedy lawyers and publicity-seeking politicians, as they and only they can get her to where she needs to go.
When Micheal Avenatti showed up, we all knew that our fearless explorers had taken a wrong turn. Ostensibly representing the adult film star Stormy Daniels, it was clear from the first time he showed up that he was a grifter. And boy, were we proven right in the end. He was caught attempting to shake down and blackmail a major sporting goods manufacturer. Other creeps abound. Don "The Walls Are Closing In" Lemon. Joe "The Noose is Tightening" Scarborough. Along with former CIA Director John Brennan, who once exclaimed, "Friday is the day that the Grand Jury indictments come down". Never has such motivated reasoning been seen on the small screen. Backing up these bad actors are the wonderful scene-stealing moments of Parker Posey and Ron Livingston, playing the above mentioned pushy cult member and private detective respectively. Absolutely top-notch acting and a genuine pleasure to watch.
In the course of the story, Dory falls under her own spell. She needs to believe in this so badly, she takes every bit of knowledge she gains to its most extravagant conclusion. A bit of jewelry found at Chantal's parents leads her to a store being used as a front for a cult. Blackmailing a philandering businessman to get money to pay off a lead. A disgraced British spy concocts a fantastic tale designed to lure true believers in.  Random strangers are used to give credence to the most outlandish tales.  As complete a set of "After This, Therefore Because Of This" reasoning as one has ever seen. And these conclusions are, in the end, false. And deadly. For there was no collusion, no disappeared girl. Only someone who wanted a break from their family and life and so fled to a crash pad in Canada.
But witnessing this journey is the pleasure here. Watching Dory's friends change as they are presented with the challenges of real, post-college life is one of the most rewarding parts. It is also often the most depressing aspect of the show. Portia, written off her detective program, ends the character with aplomb, all the while learning that her mother was watching. Elliot, poised to go big with a philanthropic organization of his own design, is caught out in the lie of a lifetime by the wonderfully portrayed ex-boyfriend from Dory's past, Julian. Adam Schiff, self-proclaimed possessor of all the secrets of the Trump campaign is showed to have known nothing in the end. And Drew? We see him smoking and trying to flee after he finds out about his girlfriend's infidelity. And while that may seem trite, during the course of this investigation he has often been the voice of reason, even if he has no real idea how to act in this and may have even added to the whirlwind of suppositions.
As our tales wind down, it becomes clear that there was no collusion with Russia, no obstruction of justice, no missing girl. And much as Dory needed something to fill the void that was her life after the fun of college, so to did the #resistance and #nevertrump need something to get over the fact that the political world had changed, indeed was changing. That Hillary Clinton had failed as a candidate due to being a poor excuse for a politician. That Chantal was simply enjoying life outside the stress of her old life. You see, all the clues Dory had found weren't really clues; they weren't points on a line leading to Chantal. They were just bits of miscellany strung together by people who needed something to believe. And in that need to believe, what they really can't see is the damage that they are doing. For it is not just infidelity, not just manslaughter, but the destruction of trust. All of those people who came on nightly to your TV and other screens told you repeatedly that something completely incredible was going on with the greatest of assurance. Not a single one of them showed even a scintilla of skepticism, so sure were they in this fantasy of some sort of Manchurian Candidate. Singing songs in prayer to Mueller as SNL did, flashing anti-Trump prayers on sitcoms. Daily and hourly updates on all the talk shows. They had moved from an idea to a hypothesis to a fact, all in the span of their heads.
In the end, we are left with the dawning realization in Dory's eyes as the reality of what she has done hits home. Staring back at us through a mirror, blood smears and mouth tasting of vomit, we know the horror of all that she has achieved. But Search Party is fiction. The Russian Collusion investigation is real as is the reporting on it. At this point, a full 50.3% of America are convinced it was a hoax. Any negative reporting covering the president over the next two years will be greeted with skepticism, whether it is true or not. Those media figures who went whole-hog into assuring us of the guilt of the president, of treason, are now busy walking it back. Or insisting that Mueller has been corrupted by the Russians. In the end, we can only hope that our media gets to the same place that Dory ends up. But as with Birthers and Truthers, what we have really seen is one of the stages of Kubler-Ross' stages of grief – Denial.
Seach Party. A-. Starring Alia Shawkat, Meredith Hagner, John Early, John Reynolds, Brandon Micheal Hall, Ron Livingston, Parker Posey.