Cook County DA Drops the Ball- Or Greases the Wheel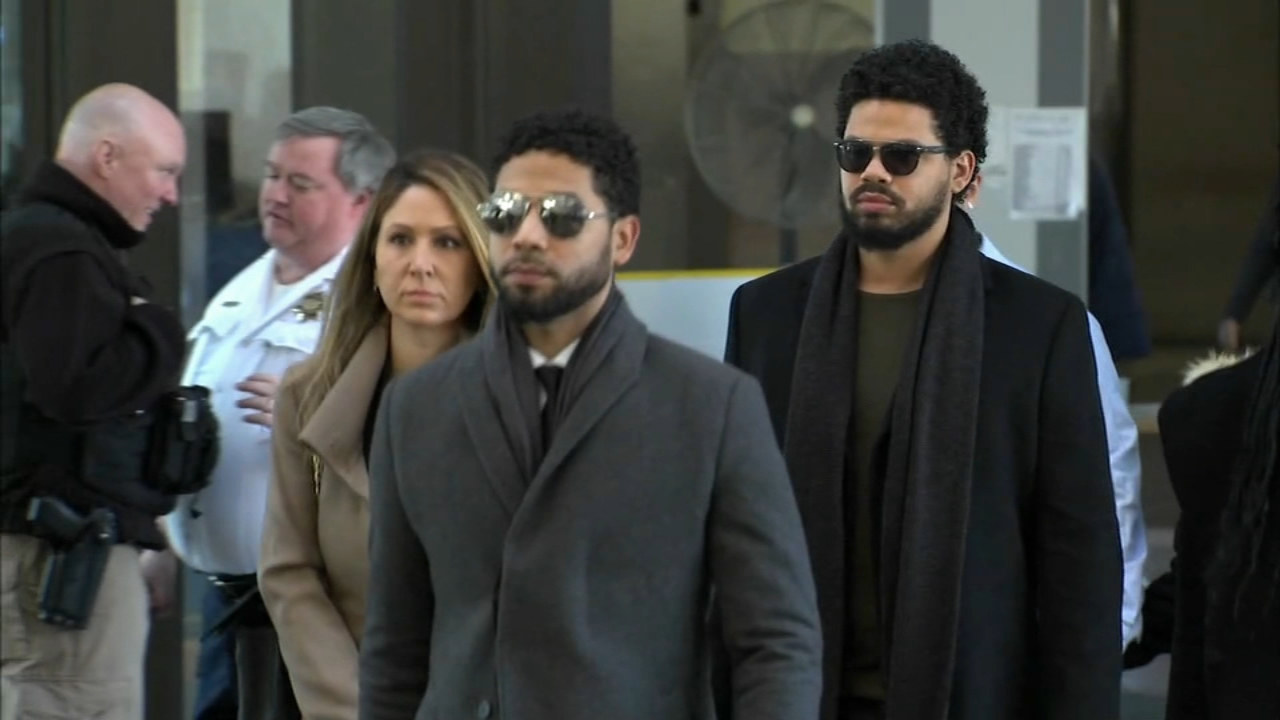 Nobody thinks of Cook County, Illinois — or more specifically, the city of Chicago — as a bastion of integrity. But even by Chicago standards, the actions of the Cook County prosecutor's office this week seem, in a word, shady.
The case against "Empire" star Jussie Smollett for orchestrating a fake hate crime attack against himself in Chicago seemed pretty tight. Police found the "suspects", two Nigerian men who claimed they were hired by Smollett to carry out the plan- and they had the canceled check to prove it.  There was even proof of the Nigerian men purchasing the red hats and rope used in the "attack." Even before all of that, many were crying "hoax". So when Smollett was indicted on 16 felony counts accusing him of faking the whole thing, the early skeptics of his story took a less-than-gracious victory lap around social media; those who had believed and supported Smollett expressed little more than quiet dismay.
And then news broke that the Cook County DA's office had unceremoniously dropped all charges against the actor, cranking the outrage machine back into full swing.
The police were outraged. Mayor Rohm Emanuel was outraged. The "gleeful" formerly vindicated skeptics were outraged. Anyone paying attention was, at the very least, befuddled at the decision, given what facts we know. DA Kim Foxx, who supposedly recused from the case, finds herself facing criticism from the Chicago powers that be, the police department and the Fraternal Order of Police, and even the National District Attorney's Association.
But the thing with prosecutors is they make decisions based on all kinds of different factors, some of which should have no place in the criminal justice system. And I'm not usually one to second guess or criticize those decisions, being acutely aware that there are often many things the public doesn't know.
When I was a young prosecutor, a local elementary school principal was found walking in a housing project in the shady part of town at 2 am, with a little bit of crack in his pocket. He was charged with simple possession, which is a misdemeanor, which meant it was my case. Typically, your average first-time offender with such a small amount of drugs (it was about as much as a half of a sugar packet) would be offered a diversionary period followed by a dismissal with good behavior. But your average first-time offender doesn't make the front page of the newspaper, either.
Normally, the higher-ups left me alone to do my job. Only when some particularly newsworthy case came through was I given any orders on how to handle it. This was one of them. There were two ways to go with it: treat him like any other similarly situated person and offer the diversion, and let the public yell and scream that he was getting special treatment due to his status in the community; or treat him more harshly and demand a guilty plea or take the case to a trial, which was the actual disparate treatment. The orders from upstairs were to do the latter, for the sake of public appearance. (In the end, the jury easily bought his extremely implausible story: "I was walking my girlfriend home when the police car drove by, and some kid ran up to me and said 'here hold this stuff!' and ran off, so I just shoved it in my pocket and then the officer came up to me…" and he was found not guilty.)
On the other hand, there was a murder in my city in which the abusive boyfriend of a young woman chased her into a local Taco Bell and shot her dead. Reporters checking court records found something like ten charges of domestic battery against him in which the woman was the alleged victim- all were dismissed or resulted in not guilty verdicts. Of course, that became a scandal about the ineptness of our prosecutors and our failure to do our jobs to jail this man and protect this woman.  None of the news stories mentioned that the victim refused to come to court. Or that when we enforced the subpoena and made her come to court, she refused to testify. Or that when we forced her to testify, she lied to protect him, denying he'd hit her. We, the prosecutors, understood the cycle of domestic violence and knew the truth. We worked with her; we offered resources, our victim advocate tried everything she could.  But we couldn't make her cooperate, and we couldn't convict him without her. And we couldn't make her stay away from him.
These anecdotal stories are just to say that a prosecutor can have many reasons for a particular course of action, why some cases go away quietly while others are doggedly pursued. But this is not to suggest that prosecutors' decisions are never the result of undue influence or preferential treatment. And in the Jussie Smollett case, the DA maintains that the dismissal was not based on the weakness of evidence or a belief in his innocence; they simply stated that the $10,000 bond Smollett agreed to forfeit to the city, and 18 hours of community service (with Jesse Jackson's Rainbow Coalition) were sufficient. His case was sealed, and his record wiped clean of it, according to his lawyers.  The office insists the same resolution was available to anyone in Smollett's circumstances, (and allegedly circulated an intraoffice memo to find examples.)
Sixteen felonies dismissed in exchange for 18 hours of volunteer work and $10,000 cash.
I admit to not being overly familiar with the usual practices of the Cook County DA's office, but that would be an anomalous result anywhere I have practiced. Diversions are not unheard of, but they are not generally doled out to multi-count felony indictments, cases with slam-dunk evidence, or to cases which riled up a nation, stoked the fires of racial and political hatred, cost the city thousands of dollars and man-hours, and could have landed innocent men in prison.
Prosecutors have wide discretion in their charging decisions and how they choose to resolve cases. While most of the time, the attorneys will confer with law enforcement before offering a deal, it is ultimately the DA's decision. That being said, an elected prosecutor who fails to take into account the wishes of the police, victims, or the public will find themselves out of a job come election time. While Kim Foxx and the attorneys in her office enjoy broad immunity for their prosecutorial decisions, the office continues to face sharp criticism for their handling of the Smollett mess.
For his part, unable to simply take the W and count his lucky stars, Jussie Smollett publicly continues to proclaim his innocence and is considering a lawsuit against the city, per his lawyers. His celebration is premature, however; the FBI and DOJ are purportedly investigating Foxx's handling of Smollett's case, according to a presidential tweet.   And Smollett himself is not in the clear; there's still the little matter of the threatening letters he received in the weeks before the "attack", which authorities believe he sent to himself and which could mean federal charges.
We are often cautioned about trying people "in the court of public opinion". But when the wheels get greased, and a case of this magnitude is summarily dropped from the court system, the public's verdict will be the only one that counts.