Let Not the Sins of The Client Be Cast Upon the Lawyer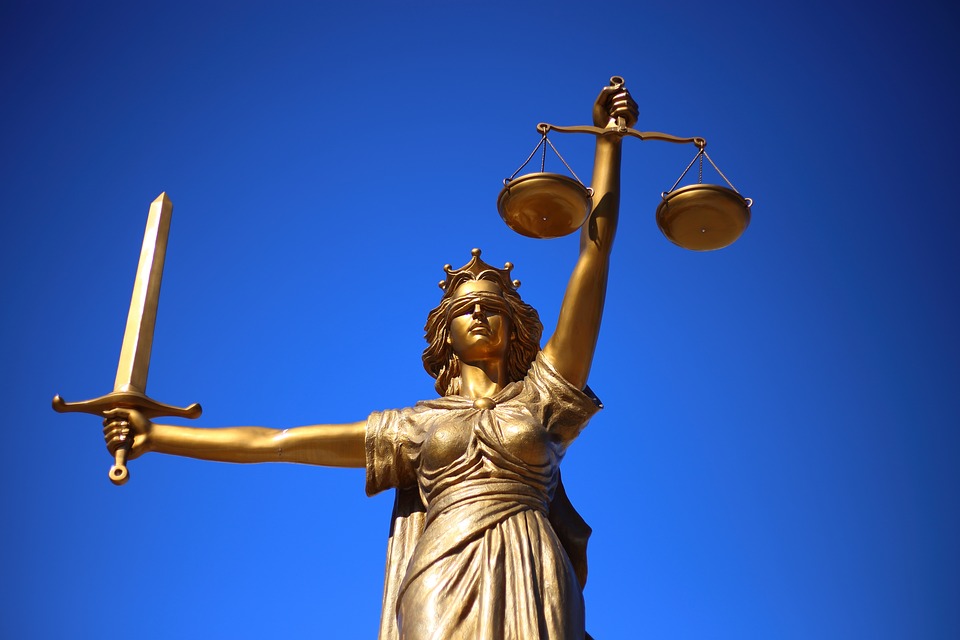 We lawyers are an historically reviled bunch, from the cheap suit tailgating the ambulance to the corporate attorney in the $5000 Armani, against whom "the little guy" never stood a chance. The Cohen-esque fixers, the Avenatti-like opportunists, the ruthless sharks, your ex's divorce lawyer. And, of course, the defense attorney, going to bat for the scum of the earth, daring to suggest innocence or urge leniency. Name your trope. Lawyers, except for those who represent the most virtuous causes, are a convenient and popular scapegoat for the ills and injustices in society.
We saw this recently in the case of Ronald S. Sullivan, Jr., a Harvard Law professor and dean of one of the college's 12 undergraduate houses. Sullivan has a long and impressive career, including high profile criminal defense and significant work in the defense of the indigent. In January, Sullivan joined the defense team for Harvey Weinstein, the disgraced Hollywood producer who has become the villainous face of the #metoo movement and currently faces charges of rape. The response from a segment of the student body at Harvard was one of outrage. Angry students rallied in protest, demanding his resignation from his deanship. They began a petition on Change.org, calling Sullivan's decision to take the case "upsetting" and "deeply trauma inducing", noting that the Weinstein case "literally shakes people on this campus to this day".
Stated the petition:
For those of you who are members of Winthrop House, do you really want to one day accept your Diploma from someone who for whatever reason, professional or personal, believes it is okay to defend such a prominent figure at the centre of the #MeToo movement?
These are not, so far as one can discern, law students. That is a relief because the thought that students of Harvard Law, the supposed creme de la creme of legal minds, would intermesh the alleged deeds of a criminal defendant with the character or integrity of his or her lawyer is disheartening.
Our legal system, particularly the criminal justice system, is in my view, the greatest in the history of civilization. It has flaws- very big flaws- but those flaws are the work of the humans involved in the system, not the system itself. For example, nothing in the system requires or facilitates the disproportionately harsh sentencing of one defendant over another similarly situated defendant; that's the work of imperfect people. But in order for our courts to function as intended, to give justice a fighting chance, to protect the citizenry from the teeth of a machine operated by the more powerful authorities, there needs to be a wall between them. A high wall that law enforcement, prosecutors, and judges must climb before a person may lose liberty. You may hate lawyers, but to appropriate a phrase from everyone's favorite colonel, you want us on that wall. You need us on that wall.
I was a criminal defense attorney for many years. I voluntarily took court-appointed cases for indigent defendants. I could not pick and choose which of these cases I would take; were I to contact the court administrator and complain that I didn't want to represent a particular defendant, I could rest assured it would be a cold day in hell before I got another case. So, I represented petty thieves, wife beaters, drunk drivers, drug dealers, child abusers, and even a couple of sex offenders. But my work was not limited to cases I was court ordered to take; I also accepted paying clients, whom I was free to decline to represent. That never happened. And as an associate attorney working for an older, much more experienced and well-known lawyer, I was co-counsel for some very contemptible people charged with some horrendous things. It was not always easy. I have sat alone in small 6×8 foot rooms with accused murderers. I've had to cross-examine the young victims of sexual abuse. I've listened to rapists and abusers justify themselves to me without letting my expression crack despite my inner disgust. Nevertheless, I'm confident in saying I provided all of them competent legal representation (which does not necessarily mean an acquittal).
On more than a few occasions, my non-lawyer friends and family would look at me with obvious disdain, asking how. How could I possibly do this? How could I live with myself, knowing a dangerous criminal might remain free, because of my work? How could I stand in front of a judge and jury, in the face of sometimes strong evidence of guilt, and advocate for my client's acquittal, or a light sentence?
Because, I would tell them, that could be you or me standing there accused, with the weight and power of the government doing everything it can to win (yes, it is a prosecutor's job to seek justice, not necessarily to convict, but make no mistake: once you have been charged, justice to them is your conviction.) My job as a defense attorney is not to lie, or knowingly present lies to try to get my client out of trouble. My job was to protect his constitutional rights, present facts and evidence in a light most favorable to him, and to make sure the state did their job fairly and were made to prove their case beyond a reasonable doubt.
Criminal defendants have a right to counsel. To a speedy trial. To have a jury of their peers, to confront their accusers, and to not have illegally obtained evidence used against them. If good people want to ensure that these rights exist for them, should they ever find themselves accused of a crime, then it is important that these rights be protected for everyone, every time.  The court system is not going to differentiate the falsely accused from the dead-to-rights guilty; we cannot have two systems.
There are lawyers who simply cannot bring themselves to defend certain cases, like child abuse.  And of course, many lawyers, perhaps most lawyers, don't do any criminal work at all. That's fine too, and I don't judge them for that. I personally would not touch tax law with a ten foot pole. But being a criminal defense attorney says nothing about a person's character. Ronald Sullivan, Jr. is not a rape apologist or an enemy of women or of sexual assault survivors because he represents Harvey Weinstein, just as he was not a killer or an advocate of killing when he defended Aaron Hernandez, the former Patriot tight-end eventually convicted of murder.
So, when I saw one of my Twitter friends tweet (now deleted) an article about the Sullivan uproar, saying something along the lines of "good, he should be shamed for representing Weinstein and Weinstein should be stuck with a public defender", I couldn't help but push back. For one thing, public defenders are not the bottom of the barrel; some of them are among the finest lawyers I've ever met, having dedicated their career to this work. They are experts. Secondly, the actions of a defendant cannot be imputed to the lawyer, and shaming an attorney for his or her choice of client is unfair, and indeed a threat to our legal system. If lawyers know that representing an unpopular defendant will result in widespread harassment and criticism of his or her character, the likely result is fewer lawyers willing to take on the harder cases. Imagine finding yourself accused of #metoo allegations or worse and being unable to find a lawyer to take your case because of public opinion. (Don't count on court-appointed counsel; there is a maximum income level to qualify, and it is much lower than you might imagine.)
In an interview with The New Yorker, Ronald Sullivan was asked his response to a critic who was confused, because a career public defender should represent people without power in the system. One particular part of his reply sums it up nicely:
"I'm not aware of any criminal defendant who has power in the system."