Brooklyn Diocese Demands An Apology That It Is Not Owed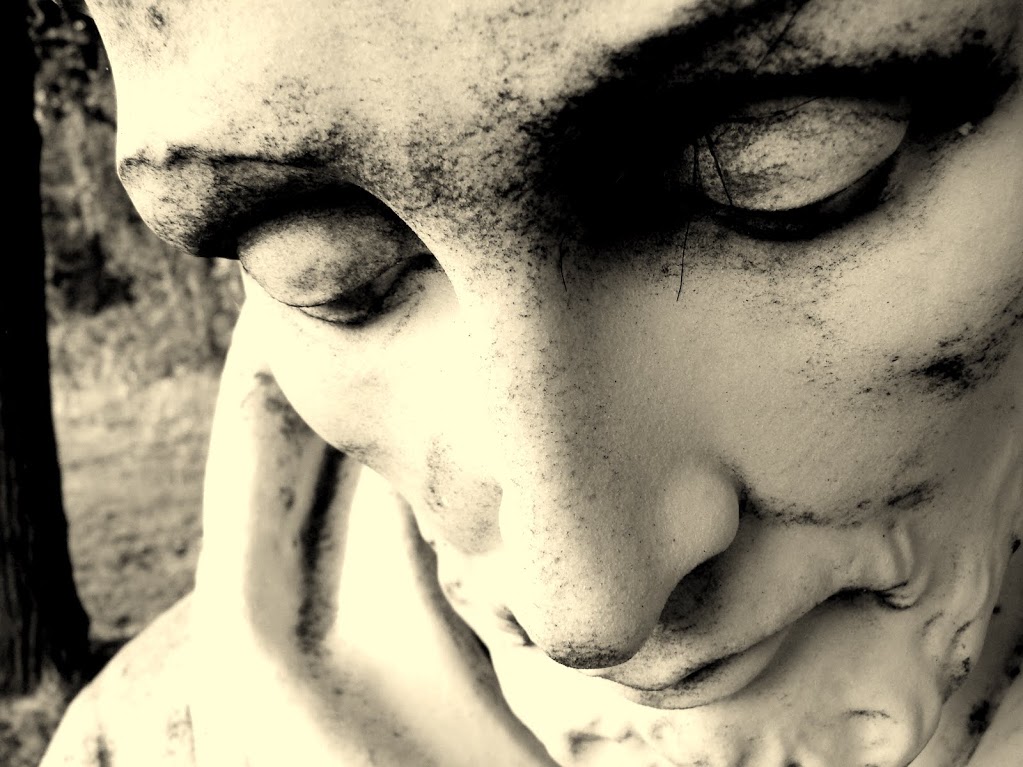 My friend Matt lived two miles away. We had gone to school together in third grade but his parents moved a few neighborhoods over and he transferred schools. But we remained friends and would occasionally go to each other's houses to play. In those days, one of the activities available to us involved roaming all over our respective neighborhoods, sometimes by foot, sometimes by bike, always in any imaginable weather, always until dusk when we were expected to be home.
There was a church near his house that sat on an enormous plot of property. The property was home to not only the church itself, but to a multi-purpose building behind the church, as well as a picnic area, a huge parking lot, and an even bigger field. We often wandered over there to explore.
Our minds wandered too. Aimlessly walking around has its limits. We spiced our adventures up with ideas about what exactly we were doing. We lived on diets of adventure books and adventure television, media that thrived on the idea that there were dark secrets beneath upstanding veneers. We convinced ourselves that the church was home to nefarious activity, that the people we saw coming and going from the multi-purpose building were themselves players in some sort of enormous criminal conspiracy. We imagined that we were tasked with uncovering it. We were going to be like the characters in the media we were consuming.
Then we got older and moved on. We focused on other things. Matt and I have since fallen out of touch. He moved away to explore the world. I stayed at home. He has kids now; so do I. I still see his parents sometimes. We say hello and I tell them to send Matt my best.
The church remains right where it was.
*****
In 1992, at around the same time that Matt and I were trying to solve criminal conspiracies, Sinead O'Connor took the stage for a performance during Saturday Night Live. It was her second appearance on the show. She sang "Success Has Made A Failure Of Our Home" and an acapella version of Bob Marley's "War." Midway through Marley's song, she changed its lyrics, swapping out the word "racism" and swapping in the words "child abuse." While staring directly into the camera, she held up a picture of Pope John Paul, tore the picture into pieces, said "Fight the real enemy!" and threw the pieces into the camera.
The fallout was immediate. Calls poured into NBC objecting to O'Connor's behavior. Media everywhere crushed her. A week later on SNL, Joe Pesci held up a retaped photo and said he would have hit O'Connor had he been there a week earlier. Madonna would later re-enact O'Connor's stunt, but with a picture of Joey Buttafuoco, and say that Buttofuocco was the "real enemy." O'Connor would later be booed offstage at a Bob Dylan tribute concert. Her career, functionally speaking, was wrecked, and she never again achieve the level of success that she had enjoyed in the aftermath of her version of "Nothing Compares 2 U" a song that, ironically, was itself a cover.  
That moment is held up as among the most controversial in Saturday Night Live's long history. But what has been clear in the two-and-a-half decades since O'Connor's protest is that she, by every imaginable measure, was right to do what she did. Pope John Paul, as had previous Popes and as would subsequent Popes, had overseen a global criminal conspiracy that had repeatedly concealed abuse from public view and, in effect, enabled its further occurrence.  
In O'Connor's case, this meant a Catholic hierarchy that looked past the horrific suffering that women and children endured in the Magdalene Laundries. The laundries took in allegedly "fallen women" and turned them into slaves, forcing them to do the laundries' work while the church profited. (Is it worth noting both that "fallen women" was an entirely meaningless term, as it was applied to any women the laundries could get their hands on, or is that part obvious?) By the end of their existence, the laundries were suspected of housing more than 30,000 women. The last of the laundries closed in 1996, four years after O'Connor's protest. In 1993, less than a year after O'Connor's protest, developers discovered a mass grave at one of the laundries; more than 150 women had been buried there, and they were only discovered because church land had been sold to a developer who stumbled across the women's remains. However, attempts to piece together the full record of what happened at the laundries have been, very predictably, stymied by the Catholic Church itself, which continues to refuse to release records documenting what happened over the course of their 150-year existence. The Church was aided in its work by the Irish government, which forced women into the laundries and returned women who escaped. The Irish government, after decades of having enabled the laundries, eventually apologized for having done so.
But O'Connor's protest was just as pertinent here in America. In 1985, the first documented abuse scandal roiled the Catholic Church; Gilbert Gauthe acknowledged having abused 37 children in Louisiana. He would accept a plea bargain in exchange for a 20-year prison sentence. He served ten and, upon being released, molested a three-year-old boy. The revelation that the church hierarchy knew about what Gauthe had been doing, and had done nothing in response, proved to be the first domino to fall in a scandal that continues to this day, 34 years later. Hundreds of priests have been accused of having abused thousands of victims, in dioceses from one coast to the other and everywhere in between and the Church's response has always been the same: denial, followed by the slow accumulation of evidence showing that the denial was an extremely calculated lie, followed by grudging acknowledgment of the acts themselves but the rarely the accompanying conspiracy.
What O'Connor recognized at the time, and what her critics either did not know or pretended not to know, was that a Church capable of enabling more than a century's worth of abuse without acknowledgement or apology was institutionally rotten to its core, a condition that remains to this day as it continues to be unable to meaningfully acknowledge its own evil, regardless of the scope of what had been done or, in an even darker interpretation, precisely because of the scope of what had been done. That the scandal played out the same way every single time and that the scandal has reached the highest levels of the Vatican itself make it clear that everybody with any authority both knew and, except on the rarest of occasions, kept their mouths shut, repeatedly choosing to believe that the church was more important than the victims it had repeatedly created.  
Pete Davidson noted as much last weekend. He is a performer on Saturday Night Live and remarked, during a conversation about recent documentaries showing R. Kelly's and Michael Jackson's systematic abuse of children, that the Catholic Church had not been subject to similar cultural skewering:
https://www.youtube.com/watch?v=hlzAhIl482c
Davidson's specific comments:
"If you support the Catholic Church, isn't that, like, the same thing as being an R. Kelly fan? I don't really see a difference, only, like, one's music is significantly better…because the other day, my mom was like, 'I'm going to mass,' and I was like, 'Okay, I'm going to listen to Ignition remix.'"
Just as back in 1992, the Catholic Church – in this case, the Diocese of Brooklyn – tried rolling out the same outraged response that it used in the aftermath of O'Connor's torn photo, insisting that Davidson owed apologies for having insulted the institution. The Diocese, apparently with a straight face, posted a public statement on its website that began:
The Diocese of Brooklyn is demanding an immediate public apology from "Saturday Night Live" and NBC after Saturday night's disgraceful and offensive skit in which cast member Pete Davidson, during the Weekend Update segment, said: "If you support the Catholic Church, isn't that the same thing as being an R. Kelly fan?" The statement clearly shocked the studio audience as gasps could be heard off camera.

Apparently, the only acceptable bias these days is against the Catholic Church. The faithful of our Church are disgusted by the harassment by those in news and entertainment, and this sketch offends millions. The mockery of this difficult time in the Church's history serves no purpose.

The clergy sex abuse crisis is shameful, and no one should ever get a laugh at the expense of the victims who have suffered irreparably. The Diocese of Brooklyn strives every day to ensure that sexual abuse by clergy never happens again.
This statement appears to draw a distinction between people who continue to like R. Kelly's music, despite his monstrousness, and people who continue to like the Catholic Church, despite its monstrousness, a distinction that it apparently believes is obvious. One, after all, abused multiple children and has shown no remorse for having done so. The other, meanwhile, merely enabled the abuse of thousands of children in America alone, and has shown remorse if doing so would mean dodging considerable legal penalty, and even then only barely. With that long history in mind, perhaps here is the place to note that it was less than a month ago that the Brooklyn Diocese identified more than 100 priests credibly accused of molesting children? Or perhaps that should only be noted after revisiting the church's statement, which implied that Davidson was attacking abuse victims; he was plainly attacking the institution, whose response to his criticism was to hide behind the victims it had helped to create.
While this an awfully bold play, it is not 1992 anymore. Few understood the scope of the church's horrors then. They were willing to defend the church from O'Connor's criticism; they were willing to destroy O'Connor if it meant preserving the Church that they thought existed. Almost three decades later though, finding folks willing to go along with the idea that the Catholic Church is the victim here is a much, much, much bigger ask.
Then there is this:
Apparently, the only acceptable bias these days is against the Catholic Church.
It not clear how Davidson's comparison of the institution's evil to R. Kelly's monstrousness achieves this outcome, beyond publicly reminding those watching that the difference between the two is not nearly the cleavage that the Catholic Church would have the world believe. But also going unsaid is why exactly this imagined bias against the Catholic Church would be so bad if it actually existed. Is the idea that the institution itself should endure no cultural consequences for what it aided and abetted for, at the barest minimum, a century?
One would think that the legal and political kindness extended to the Church for the better part of the last hundred years would be appreciated, but the Brooklyn Diocese's response makes it clear that it continues to expect everything it has ever gotten, and that getting anything less is not something the institution is prepared to accept. Which suggests that it continues to remain institutionally ignorant about what exactly it has done.
*****
The church remains right where it was.
The neighborhood has changed. Kids do not explore in the same way that we used to. Maybe that is for the better; maybe it for the worse. Maybe it is just different than it was. Such is the passage of time.
It has been twenty-six years since we spun wild conspiracies about the criminality at the neighborhood church. Last year, West Virginia's Wheeling-Charleston Diocese released a list of 31 priests in the state who had been credibly accused of having abused children. Carl Bauer was named on that list. He worked at that same neighborhood church from 1985-2002. He might have been in the building while we were imagining that the church was hiding some incredible secret. It turns out we were right to think that it did, but that we could not imagine that secret's scope.
Carl Bauer died in 2015. He was never punished for what he did. Those that enabled him were never punished either.