Strike Four: The Evolution of Baseball
This is my shameless self promotion post. I have mentioned previously that I had a book coming out. Well, it is out now. It is a history of the rules of baseball.
Modern baseball emerged in the mid-19th century from a schoolyard game. (If you react to this statement with "But what about Abner Doubleday and/or Alexander Cartwright?" take a look at my four-part series on guys who didn't invent baseball:  Part I , Part II, Part III, and Part IV.  Or you can simply expunge those names from your memory and you will do just fine.) There was a general trend for athletic activity. This was partly a response to rising urbanism, with young men in sedentary occupations. Sports also offered a desirable alternative to their spending their leisure time in bars and pool halls. There also was the rise of "Muscular Christianity." This taught that a good Christian should be physically vigorous, the better to spread the gospel. These ideas combined, resulting in an explosion of athletics of all sorts.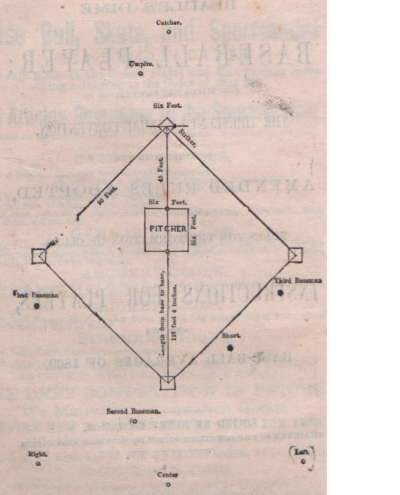 Baseball was the big winner. It was widely known from childhood play, making it readily available when adults looked for sports to play. Clubs formed as vehicles for these young men to take their exercise together in a socially congenial setting.
The game needed to be adapted for adult play. The first change was how to put a runner out. The fielder, in most early versions, put the runner out by throwing the ball at him. While fine for pre-pubescent boys, it wasn't so great for full grown men. An interview of William Wheaton, an early player, is refreshingly honest about why not, explaining the danger with only minimal euphemism:
The ball was made of a hard rubber center, tightly wrapped with yarn, and in the hands of a strong-armed man it was a terrible missile, and sometimes had fatal results when it came in contact with a delicate part of the player's anatomy.
Guys, you know what he means.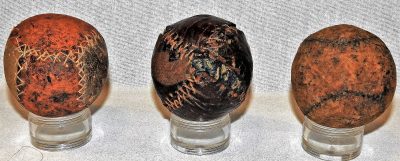 Organized adult baseball took off. It was the fad that would not die, annual predictions of its demise notwithstanding. It did, however, change. The idea for the earliest clubs is that they would meet a couple of afternoons each week, divide into two teams, and play until it was time to quit. But boys will be boys. Wherever there were two clubs in the same place, one would challenge the other, they would each pick their best players, and they would test their mettle against one another. A game that works for boys doesn't necessarily work for men. A game that works for social exercise clubs doesn't work for clubs doing whatever it takes.
Modern baseball–or, more precisely, its direct ancestor–was created in New York City. It became all the rage in the mid-1850s, and by 1858 broke the bounds of the Metropolis and spread across the country. This was a competitive cauldron. Clubs were taking advantage of any loophole they could find. The old rules were stretched to the breaking point.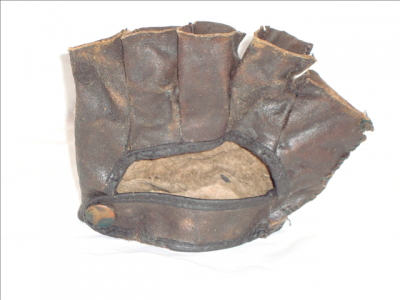 1857 saw the first baseball convention, held to update the rules. This led to a cycle of revisions. A problem would arise. The rules would be changed in response. The change might well create a new problem. Rinse and repeat. This lasted through the latter half of the century. The rules finally stabilized around the turn of the 20th century. Changes since then have been rare, and all the more controversial for it.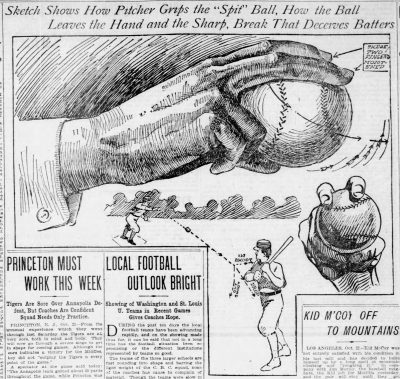 The book tells the story of these rule changes. I seek to explain the overall arc of their history, with a pitching revolution around 1860 (fastball and change of pace), a fielding revolution around 1870 (with fielders figuring out where to go), a second pitching revolution lasting from 1875-1884 (the curve ball and overhand delivery), and everything needed to respond to these revolutions. I also explore what constitutes a problem that needs solving. (The most common, from earliest times, is pace of play. Some things never change.) Above all, I explain the reasons for the features of the game, both unremarkable (such as nine innings, and four balls and three strikes) and oddball (such as the dropped third strike rule).
Should anyone be moved to purchase the book, you can find it through the usual online retailers. You are unlikely to find it in your local bookstore, as it is part of a publishing line that isn't aimed in that direction. You might very well find it in your local library, as the publishing line is most definitely pointed that way. (Hint: Local libraries frequently are open to patron requests.) The cheapest way to buy it is direct from the publisher here. Use Promo Code RLFANDF30 for a substantial discount