The Definition of Insanity
We have never been more serious about criminal justice reform, within living memory. In Philadelphia, Baltimore, and Ferguson, Missouri, to name a few locations, reformist candidates have radically changed how their offices prosecute petty offenses. The old rhetoric of being "tough on crime" as an unqualified virtue is now suspect. More and more, people demand a real accounting of just what we do with criminal law, to whom we do it, and why. As we finally and belatedly approach this moral impetus, I recall a story from my time as a Public Defender in Virginia.
I was sitting in on a misdemeanor docket, waiting for the judge to sign an order. They called a case, a man caught driving to work on a license previously suspended for unpaid registration fines and fees. The man's lawyer, the cop, the prosecutor, and the judge — they all knew him on a first-name basis. He had been there before, for the same charge, under the same circumstances, even arrested by the same cop. These exact circumstance had happened multiple times.
The trial, all five minutes of it, followed a script. The prosecutor noted all the particulars of the license suspension, that this was a repeat offense. He followed his checklist, and outlined the offense. Through counsel, the defendant explained, as he had before, to that same judge, that he was driving to work, and that could not afford to repay the fines and fees for which his license was suspended. There was no meaningful public transit where he lived. He argued that he needed to drive to work, to support himself, to support his family. He had argued this many times before.
That man stared ahead as he was convicted of his nth iteration of the same misdemeanor. After convicting him, the judge looked at the man, wearily, and asked, "Have you heard about Albert Einstein's definition of insanity – doing the same thing over and over asking for a different result?" The defendant paused, looked up at the judge, and asked in return, "Are you talking about me, or you?" The courtroom gasped. Fellow defense attorneys looked over at me, catching my eye. The bailiff chuckled. Even the judge himself was taken aback. It was a long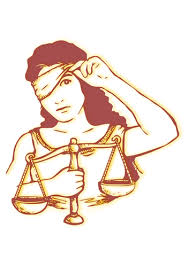 moment before anyone did anything else.
And then the judge shrugged. He didn't answer the question, directly, instead he just sentenced the defendant to 60 days in jail, with 50 days of it suspended, issued a new period of license suspension, and assessed new court costs and fees to supplement all the prior fines and fees. He did the same thing he did with each of the two or so dozen defendants he would see that morning. This was the driving on a suspended license for fines and fees docket, after all. That's what you do with that docket.
These misdemeanor criminal court hearings are instructive. They are where we resolve all the small crimes, everything which isn't serious enough or is done too often to be considered a felony. It's where we manage the least vagaries of human behavior, like people possessing marijuana, or 18 year olds caught drinking alcohol. It's where homeless people go for shoplifting the food they eat or the alcohol with which they self-medicate. This is where we act, continuously and repetitively, substituting statutes for reasons, and punishments for solutions, over and over again.
None of this is necessary. This architecture of punishment is not some antecedent to the human condition. It's a collection of choices we have made. We decided that that man's inability to pay those fines and fees would result in a license suspension. We decided to prosecute his violation as a criminal act. And, we decided to stuff our docket so full of people so situated that it's all we can do to keep convicting them fast enough to avoid drowning in the constant influx of new "offenders." These are choices, however little we consider them as such in the moment.
We reduce and degrade the people in our courtrooms. Through the court, and our agents, we taught that man a lesson. We taught him that his circumstances are undeserving of individualized thought and consideration, that his driving to work is insane and meaningless. He couldn't learn that there may be a way out of that pattern, because no one cared to teach that. No one bothered to tell him about his ability to petition for a restricted driver's license. We offered no solutions to managing cascading and fines fees while still paying rent and putting food on the table. That was not the court's goal, nor its interest.
This story could have gone differently. The judge could have taken it upon himself to issue a restricted driver's license. The defense attorney could have asked for one, or tried to continue the case out pending some action on the defendant's part towards that end. Even the prosecutor could have suggested this as an alternative. But no one did. Everyone involved was subsumed into doing the same thing over and over again. They had all decided, by the lapse of any particular decision, to follow a script. They did this not because that defendant was a saint, and not because he was a sinner. Rather, there was no particular reason. That's just the docket.
Criminal justice reform is more than simply fixing budgets, reducing costs for jail beds, or better managing police resources, so they can pursue actual threats to public safety and serious crimes against the person. We need to treat people differently, to think more about what we choose to do with the force of law. Reform demands that we see people, more than statutes, and circumstances more than scripts. We must always be willing to answer the question that man asked the judge.
When we do otherwise, we annihilate the defendant. We take everything from him, except his offenses, turning a human being into the violation of a code section, with a term of punishment prescribed. This self-perpetuates. Today's first offense becomes tomorrow's second, and then next month's third. People get trapped in the mechanical logic of criminal statutes, and too often no one stops to consider whether they could, or even should, get out. Thousands upon thousands of people suffer though this punitive thoughtlessness, every day. It leaves horrible scars.
This system also degrades the cops, prosecutors, and judges. Over time, many forfeit their ability to see people and step outside the narrow field of reflexive punition. They can become robotic, horribly callous, and deeply cynical. Many defense attorneys also fall prey to this cynicism, drinking from that poisoned well. Everyone involved loses credibility, and the public trust, and, in particular, the trust of poor and vulnerable communities we run through wringer. True criminal justice reform requires an end to this cycle, for us to look harder at what we do to others, just as hard as we look at what others do to us, or to our fine and fee collections.
After the hearing, the defendant went home. We arrested him more than ten days prior to that trial and held him through to the trial, because he could not afford bail. We gave him a new battery of fines and fees to stack on his older fines and fees. I assume he continued to work for a living. He almost certainly drove, if he did. But it's not that man, driving to work, who is in need of reform. We spent a long time meeting our own definition of insanity, without realizing it, just like that judge.