Sunday Morning! Mikey & Nicky (1976)
Why is it so hard to get a bead on works of art?
Like a hunter waiting patiently in a duck blind, we sit quietly until we're asked for our opinion, having lined up the piece of art in the sights of our rifle, we pull the trigger, and it immediately flies to the other side of the lake! Personal opinion changes rapidly and public opinion is even more mercurial, and the expectations we bring to an unfamiliar work of art matter more than we like to think. As a result, our tastes and opinions shift so often it's tempting to respond to the question "What'd'ya think of that one?" with "Still too soon to tell".
Some say, of course, that opinions on art are purely subjective; if you think that Vertigo is a great film and I think that Joe Dirt is the greatest film, who's to say which of us is right? This attitude seems appropriate in a consumer culture where the choices between art are like that between Coke and Pepsi. The problem is tastes are refined over time. One of the first movies I ever saw was the drive-in epic Kingdom of the Spiders with William Shatner. Comparing it to almost nothing else, I was thought it was a terrifying masterpiece. Now, I am not so sure… Similarly, I've seen very few anime movies in my life, so I assume that my anime aficionado friends are more qualified to say what makes for a great one. There is, after all, expert opinion.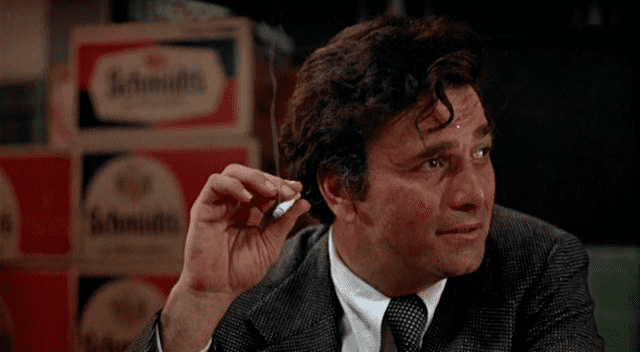 Yet, sometimes the experts are so wrong! I recently watched Elaine May's film Mikey and Nicky on the forthcoming Criterion Channel*, and it's impossible not to dwell on the fact that this film was critically panned and quickly pulled from theatres, only to be rediscovered years later. Vincent Canby, for instance, wrote in the New York Times: "Miss May is a witty, gifted, very intelligent director. It took guts for her to attempt a film like this, but she failed." Failed? Did  we watch the same movie? What were they thinking?
There's something of a general reassessment of Elaine May going on right now. She started as half of a brilliant comedy duo with Mike Nichols, who became one of the great film dramatists. She directed two classics of modern comedy: A New Leaf and The Heartbreak Kid, and then the "flop" Mikey and Nicky. She then took a long break from directing before being lured back to write and direct Ishtar, one of the most notorious "flops" of all time. For a while, Ishtar was a reliable comedy punchline; Gary Larson drew "Hell's Video Store" filled with copies of Ishtar. He later apologized because he hadn't seen the film and, when he did, found it wasn't that bad. Most people didn't see it. Recently, a "director's cut" of the film has been screened and issued on blu-ray and a general consensus seems to be it's not that bad. As for Elaine May, she's been increasingly recognized as a genius, although perhaps her strong suit has always been writing. But, really, how could Ishtar have been called he "worst film of all time"? They've never seen Mac and Me? What were they thinking?
Mikey and Nicky doesn't always work, but it does a great deal of the time and my first response to it was "Damn that's a good movie!" That hasn't changed with repeated viewings. If anything, the conviction has deepened. It could've been a play- there are basically two main characters, a handful of places, and a "unity of time".  The story takes place over one night in which Nicky (John Cassavetes) a small-time hood, is seeking help from Mikey (Peter Falk) his only friend in the world, or at least the only one he hasn't fully alienated, to escape the hit he assumes, rightly, has been taken out on his life. They argue, reminisce, hang out in bars, take the city bus, visit Nicky's girlfriend, ex-wife, and his mother's grave, argue more, and some things become clear:  Nicky is a self-destructive jerk, Mikey is steering his friend to his date with a hit man (played wonderfully by Ned Beatty), but internally he's debating whether or not to save him. This is a lifelong friendship that probably reached its breaking point long ago.
The style is naturalistic and reminiscent of Cassavetes' own films where he'd developed an easy rapport with Falk. The scenes play a little long and unravel a bit at the edges and seem to be partly improvised. There are rumors of epic cuts and thousands of feet of film. Yet, there is a good through line and all sorts of nice touches as the story meanders a bit: Cassavetes smoking a bent cigarette, Falk trying to give his friend an ulcer pill and convince him it's not poison, Beatty's complaints about how much he's spent on gas, etc.
The women in the film seem to exist in these men's lives to serve as Virginia Woolf's magnifying glass- to show them enlarged but go unseen or heard otherwise. There's a supremely uncomfortable sequence in which Nicky has sex with his girlfriend Nellie (Carol Grace) while Mikey waits in the kitchen, and then attempts to share her. The film is unflinching about the genuine desolation of misogyny. Is it, therefore, a feminist film? These guys are pretty horrible to each other too. Ultimately, I think the film argues that there's no honor among schmucks.
So why was it so poorly received? Perhaps it was the weird tone- a gangster flick lacking shootouts, a tragedy that's sort of funny, a buddy picture about the worst of friends, Mikey and Nicky is hard to classify. Maybe the critics needed time. Art finds its way eventually. I'm glad this one has because it was a nice discovery.
* Now for my ulterior motive: to plug the Criterion Channel, which launches on April 8. Film buffs who miss FilmStruck should know that Criterion will have its own standalone streaming service. If you're a charter member, they're adding one new movie each week until the launch. This was the first one.
So, what are YOU watching, reading, pondering, or playing this weekend?
Also, what was the work of art that YOU got totally wrong when you first encountered it?