Sunday! On a Vivian Maier Exhibit
[Note: By a coincidence, Jaybird was looking to take a little break on Sunday posts, while I was looking to post more regularly about art, culture, literature, music, etc… Let's see what happens. -Rufus]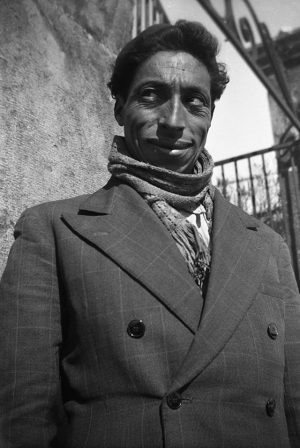 Vivian Maier was a nobody.
She worked as a governess for wealthier families for many decades before she died in fairly extreme poverty. So extreme, in fact, that her possessions and life's work were sold off prior to her death for failure to pay the rent on a storage space. The people who purchased the contents subsequently found that Maier had taken tens of thousands of photographs over the years. What's more, the quality of her work was amazing. She spent years taking photos of passersby in the streets of New York and Chicago with an uncanny eye for composition, interesting subjects, and undisguised humanity. Imagine the best photos Life Magazine never published around mid-century taken by a photographer with the narrative skills of Tolstoy.
So, naturally, the purchaser of the largest body of her photos and negatives wanted the world to know about this unknown genius. A young real estate developer purchased a great number of her works at auction in 2007 and, presumably, only found out who Vivian Maier was upon her death two years later. According to the documentary film the collector has made about Maier, he put up some of the photos online to see what other people thought of them, the response was overwhelming, and so he has dedicated the last decade to creating a legacy for a great artist who was socially invisible- as a woman from the lower class- throughout her life. This is a particularly charitable interpretation though. Legally, it's complicated. Very complicated.
The art world seems to be taken lately with these stories of undiscovered geniuses, outsider artists, and individuals who created massive bodies of work, compulsively, and then died poor and unknown. Individuals like Henry Darger give us a feeling of sonder– that the shabby stranger passing on the sidewalk might contain multitudes. There an element of mystery to these secret universes; the Art Gallery of Hamilton (AGH) exhibit I visited with my partner alludes to the question of how Maier kept this great body of work secret from the world. Now, she would have 15,000 followers on Instagram- if, that is, she ever wanted her work to be seen in the first place.
Of course, how you view this "mystery" depends on your vantage point. If you've ever worked these types of domestic service jobs, it's actually very easy to believe she could have kept her rich inner life hidden from those around her, since employers generally don't worry about the quality of their servants' inner lives. I work with cleaners whose art staggers me- it's highly unlikely you'll ever hear of them. In all of these decades of Maier carrying a camera around her neck, did anyone ever ask to see her photos? The question seems almost absurd.
My partner, who is very creative, very working class, and highly secretive about her own work, connected strongly with the exhibit. At one point, after spending considerable time with the self-portraits, she asked the question the AGH would not: Do you think Maier would have ever wanted this exhibit to exist? It's a tricky one because, by all accounts, she would not have. The collector who made the documentary about his discovery apparently paid a distant cousin $5,000 for the rights to Maier's work and later had to pay Cook County, Illinois, which is the executor of her estate now. The other major distributor of her work found another distant relative in France, refused to pay the "estate", and his feeling is "if the material has a positive and inspirational purpose, it serves a much better good being made available to the public." Like I said, it's complicated.
But I'm less interested in the legal question "can they?" than the question "should they?" It's clear is that neither collector bought the work directly from the artist, or has any concrete idea of her intentions, so what right does anyone really have to capitalize off a dead woman's work?
The exhibit brought to mind a few local artists whose works I adore, but who are self-doubting and self-sabotaging to the extent that I could very easily imagine them living their lives without the recognition their work deserves- not coincidentally, they are all women. (But, hey, I've written three books, four plays, three screenplays, and over thirty one-act plays that I have made almost no effort whatsoever to sell, or share, or show.) For some, the process of creating is enough. It's almost a cliché really: blah, blah, smart people are filled with self-doubt, while the banal are all enrolled in MFA programs. I try to encourage my talented friends to share their work with the world. But, also, I tell them to make sure to write a last will and testament!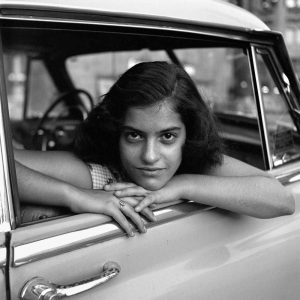 Interestingly enough, the local exhibit unintentionally corresponded with an AGH round table on "gentrification and the arts". Hamilton's average rents have risen by about 26% in two years, although in the cheaper east end, it was more like 45%. Overall, our rents have increased faster than any other city in Canada. It's on people's minds. The AGH wanted to know "how artists can address gentrification". One imagines they're a bit more focused on paying their rent at the moment.
Luc Sante made the case that when people decry "gentrification" they mean something like: buying properties on the cheap in a depressed area, raising the rents, and waiting until there's enough of a cultural aura around those properties to raise their value- pretty much what gets called "speculation". Sante noted this wasn't some creation of the 1980s: Greenwich Village was basically "gentrified" by the first World War.
Which raises the question: what does the art establishment do at this point that wouldn't be considered "gentrification"?
The "working class artist" is an anachronism. Essentially, it seems that the social and cultural invisibility of roughly 40% of the population has created two interesting figures: the "outsider artist" whose worth increases upon their death, and the better-connected aesthete "collector" who discovers and revives what was once invisible to their class. In the end, I am glad that we have Vivian Maier's work to enrich us. But I do wonder how many great artists there are living today who won't be said to "exist" until they die.
So, what are you reading, watching, playing, or pondering today?