Threading the Needle Between Fat Shaming and Fat Acceptance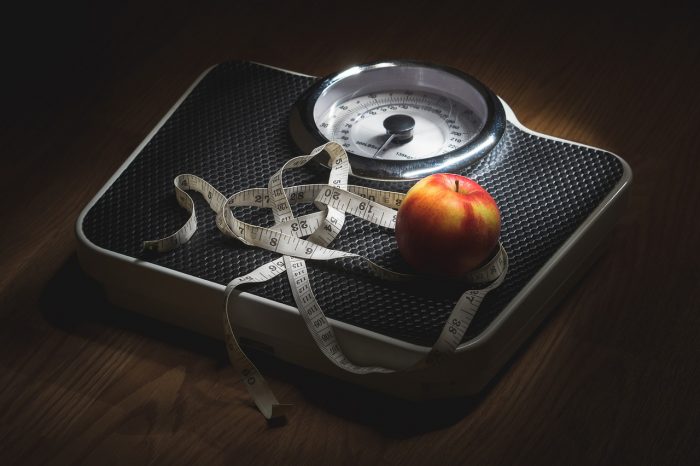 We've all heard the studies and statistics. Obesity carries with it a greater chance of acquiring diabetes, heart disease, hypertension, stroke, gallbladder disease, and even certain types of cancer. In young adults, it increases the odds that they'll eventually need total joint replacement surgery. There is mounting evidence that it can impair cognitive function. It might even shorten a person's life expectancy by up to 14 years.
Needless to say, obesity is something to be avoided, not celebrated or promoted. That's never been truer than it is today. According to a 2017 report from the CDC, American obesity rates have now reached an all-time high. It is for that reason that I appreciate at least some of the pushback that the fat acceptance movement has received over the years. This especially applies to the backlash generated by the claim that you can be healthy at virtually any weight.
It's true that the scale doesn't always tell the whole story. People naturally come in a variety of shapes and sizes. Consequently, you can't necessarily determine how healthy a person is by looking strictly at their weight. That said, there's a limit to how much weight one's body can bear before it inevitably begins to break down. Once you've eclipsed that limit, common sense says that instead of shrugging your shoulders and accepting your body the way it is, you ought to try and do something to address the problem. On that point, I suspect the "fat shamers" agree with me.
Unfortunately, though, some people are not able to whip themselves into shape as quickly and easily as the rest of us can. There are myriad reasons for this. Some are psychological, others are physical. Depression, for instance, has long been linked to obesity. Severe arthritis can greatly inhibit a person's movement and, by extension, their ability to exercise. Hypothyroidism, too, can make it exponentially more difficult to shed excess weight, as can a person's genes.
Some people will read that and accuse me of making excuses for lazy, obese individuals who live sedentary lives and use illnesses like depression as get-out-of-exercise-free cards. But an explanation is not an excuse—critics tend to conflate the two, usually when they're trying to delegitimize a perfectly factual assertion that calls their logic into question.
Now it goes without saying that some people are indeed very lazy. And yes, some lazy people are indeed very obese. The point, however, is that when you shame someone for being obese, you may be inadvertently shaming them for having an underlying medical condition over which they have little or no control. Furthermore, fat shaming often backfires and can discourage people from joining a gym or partaking in group exercise activities. Quite ironically, several studies have shown that it can prompt overweight people to eat more food, not less. One recent study out of the University of Pennsylvania concluded that it can even lead to an increased risk of metabolic syndrome.
Moving beyond its psychological and physiological impacts, fat shaming seems to irrationally imply that a person's value is somehow diminished by their weight. To see for yourself just how absurd that is, all you have to do is peruse the pages of any high school history textbook and take note of the people who were deemed important enough to be included in the book. You'll come across the names and faces of many fit and attractive people, such as President John F. Kennedy and astronaut Mae Jemison. You're also bound to stumble upon an array of not-so-fit historical figures, such as inventor, author, and statesman Benjamin Franklin, as well as the famously large President William Howard Taft. What you will not find is the name of any single person whose sole achievement was obtaining a spectacular figure. The reason for this is simple; history is infinitely more concerned with actions than appearances. While being physically fit is undeniably positive and a goal that every able-bodied person should pursue to the best of their ability, it's what you do with your life, not how you look while doing it, that forms the foundation of your legacy.
Thus far, the terms of the conflict between fat acceptance and fat shaming have been defined by the extremists on each side of the debate. It's time for that to change. It's downright irresponsible to trivialize the extraordinary health risks associated with obesity. The evidence makes it crystal clear that being overweight has always been, and always will be, a net negative. That does not mean, however, that fat shaming is either ethically defensible or a logical approach to the obesity epidemic. To the contrary, shaming people for being overweight often says less about the person being shamed than it does about the person doing the shaming. And as studies have shown, it's only making obesity an even bigger problem than it already is.