The Right To Choose: Obria Competing With Planned Parenthood May Be A Game Changer For Politics.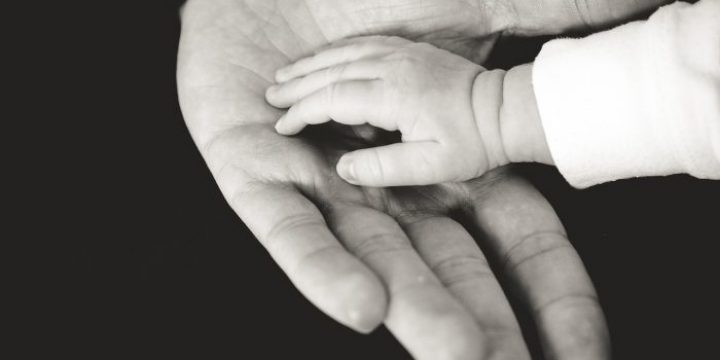 In political warfare, crafting a streamlined narrative to change the perception of any cultural belief is unquestionable power. Whether it's used to reinforce religious ideology or plain common sense, once it strikes at the heart of Middle America, politicians always run with it. And like opening Pandora's box, there's no closing it once the philosophy evolves over a period of time.
Roe v. Wade is a prime example.
For decades, lawmakers on Capitol Hill refused to give a definitive answer on the abortion argument except using the catch phrase, "I am pro-life but believe in a woman's right to choose." In 2015, Gallup released a poll  stating 50% of Americans believe abortion should be legal "only under certain circumstances," like rape, incest or regarding the health of the mother.  Congress' choice to fund Planned Parenthood with Title X funding  left the pro-life movement feeling angry, disgusted, and mobilized to elect any politician vowing to reverse Roe v. Wade, and defund Planned Parenthood.
Enter the Donald Trump Presidency.
According to this quote, the incoming Speaker Nancy Pelosi doesn't realize the irony of her own words. "You know what, that's why Donald Trump is President of the United States—the Evangelicals, and the Catholics, anti-marriage equality, anti-choice. That's how he got to be president, and everything was trumped literally and figuratively after that." The pro-life movement is a caveat to Pelosi's speakership, because abortion is a moral issue no matter who is in office. And regardless of Democrats' pledge to protect a woman's right to choose, their own words may come back to haunt them. I Stand with PP says, 60% of Planned Parenthood patients rely on public health programs like Medicaid, and Title X for their preventative and primary care. "So," the argument goes, "when you hear extreme politicians talking about defunding Planned Parenthood, they really mean blocking patients who rely on public healthcare programs from getting their care at Planned Parenthood."
Challenge accepted.
Like Planned Parenthood, Obria Medical Clinics want Medicaid and Title X funding from the Trump Administration to protect Womens' healthcare, and aim to give birth to a game-changing political narrative for the pro-life movement, and a newly pro-choice-controlled Congress. The right to choose now holds a brand new meaning.
Why this works: Statistical data supports Obria's argument for government assistance. The Centers For Disease Control  states that in 2015, the number of abortions performed in the U.S. declined over a decade. The reason: Teen abstinence and birth control. Only 188 abortions were recorded per 1000 live births in comparison to 233 per 1000 in 2005.
The culture is changing.
For decades, Planned Parenthood's argument for federal funding has been to protect women and men's healthcare for low-income families such as cancer screenings, birth control, pregnancy counseling services, and STD/HIV testing. Although the Hyde Amendment bars any federal funding for abortion, Planned Parenthood can apply their tax revenue for cost procedures, exempting other subsidies for abortion services. This loophole in the law affords lawmakers, including Republicans, a safety net to ricochet from any pro-choice argument—until now.
In 2006, Kathleen Eaton Bravo took her California Birth Choice Pregnancy Resource Centers, and turned them into functional medical clinics, serving women and men. By 2009, Obria treated over 9000 patients a year. "We went from saving four babies a year to almost 1000, in 2014." Bravo regrets her decision to have an abortion, and now carries the mantle for the pro-life movement and Catholics with her healthier choice for women. "We've been reactive in the pro-life movement for 40 years," she said. "Let's be pro-active and go to the root of the problem."
Minus Planned Parenthood's abortion services and HIV testing, Obria offers similar healthcare options along with free ultrasounds, and non-hormonal contraception. By using a franchise model to market their clinics, Obria becomes healthy competition for Planned Parenthood, and political dynamite for lawmakers married to the pro-choice narrative. "A woman needs choice, but you can't have a choice if the only clinic that a woman can go to is Planned, Parenthood," argues Bravo.
For Evangelical Republicans, their unholy coalition with the Trump presidency to secure a conservative U.S. Supreme Court came to pass with Justice Brett Kavanaugh now on the bench. But even with Republicans controlling all three branches of government, they still cannot overturn Roe v. Wade. Planned Parenthood just received Title X funding again, from the outgoing Republican Congress. This weakens their narrative that electing Republicans secures the pro-life movement. At best, the court reversing Roe v. Wade sends the decision back to the states, ending any probability of removing it from law. Keep in mind that abortion is a politician's wedge issue to secure re-election by accepting campaign donations from pro-choice and pro-life action fund organization.
Outgoing Republican Governor John Kasich of Ohio disappointed millions in the pro-life wing by vetoing the recent "Heartbeat" bill. His decision met a challenge in the Ohio legislature, then encountered defeat with just a single vote in the senate. Kasich then angered pro-choice advocates by signing into law senate bill 145 outlawing dilation and extraction abortions instead. With such a deal breaker for pro-life and pro-choice voters, Kasich, weighing a presidential challenge in 2020, is showing no loyalty to either side of the abortion issue, clearly gambling on the moderate swing vote. Will it be enough? While abortion is declining overall, in 2016 Ohio saw an increase by a percentage point.
On the flip-side, incoming pro-choice Speaker Nancy Pelosi is now on record for inviting pro-life Democrats to return to the liberal tent, in spite of DNC Chairman Tom Perez' blistering proclamation that, "every Democrat should support abortion rights." Public support for Obria pro-life medical clinics could force both Democrats and Republicans to reexamine their party platforms, because the all-or-nothing narrative isn't winning over the hearts and minds of Middle America. Perhaps empathizing with repentant women like Bravo changes the current dialogue in Washington.
Her mission appears to be paying off. In 2014, Guttmacher Institute reported that the abortion rate fell to its lowest since Roe v. Wade, averaging 14.6 abortions per 1000 women ages 15–44 compared to 16.3 in 1973. Norma McCorvey, who was "Jane Roe" but later became a pro-life advocate, died in 2017 due to heart failure; she was 69 years old. She suggested a heart-felt, game changing narrative that may forever set the tone in solving the pro-choice debate: "The answer to the abortion problem is forgiveness, repentance, and love." Politicians running for 2020 should run with it.