Wednesday Writs for 1/2/19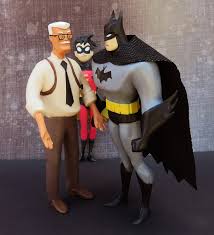 *My apologies for the hiatus: I was swept away by Christmas spirit, or something.*
[L1]: In 1951, an epic battle came before the 5th Circuit Court of Appeals. Or, epically named, at least: Batman v. Commissioner. The caped crusader vs. the pillar of police? The Dark Knight vs the Top Cop? No… actually, our case of the week was the farmer vs. the IRS. Mr. Batman was a Texas rancher who wanted to make his son, only 14 at the time, a partner in the farm. He was counseled that such family partnerships were frowned upon and seen as instruments of tax-dodging. Indeed, when Mr. Batman's tax returns reflected his arrangement with his son, the IRS took issue and attributed some $20,000 more in income than Batman and his wife had claimed. Thus ensued a two year court battle, in which the IRS emerged victorious. All in all, it was a fairly dry tax
[L2]: A captive of the Bronx Zoo will have his day in Court. After 42 years, a Court will decide his freedom: Happy the Elephant is granted Habeas Corpus.
[L3]: Who among us has embezzled half a million dollars from a Catholic School and spent it gambling in Vegas? The answer is: Nun of us. Two nuns, actually.
[L4]: Many have lauded (rightly so, in my humble opinion) a rare successful bipartisan effort by congress last week: the passage of the First Step Act, a bill, already signed into law by President Trump, to ease some overly harsh penalties for drug offenders at the federal level.
[L5]: Lawyers behaving badly: this time at a deposition, in which the offending counsel called his opponent stupid, and a bitch. His justification: Trump. "Standards have changed," explained the lawyer. Bonus: when the judge in the case reprimanded him, he accused the judge of "robe rage".
[L6]: Chief Justice John Roberts continues to disappoint conservatives, this time by siding with the liberal contingent of SCOTUS in rebuffing the Trump administration's attempt to keep new restrictions on asylum alive via motion for stay of a lower court ruling, pending appeal. This was the same case that led to some verbal sparring between Chief Justice Roberts and the president back in November.
[L7]: There was much speculation around Ruth Bader Ginsberg's pointy-edged necklace, worn in this year's official SCOTUS group photo. Was it a pointed (no pun intended) jab at her newest colleague? No, as it turns out. Just a gift from an adoring fan. The gifter was a lawyer, however, which may raise ethical concerns should the attorney ever have a case before the Court during RBG's tenure. But, considering how few lawyers achieve that honor, it is likely a moot point.
[L8]: In a victory for Ninjas everywhere, a Federal judge has struck down a New York law that banned Nunchucks. H/T Oscar Gordon for the link.
[L9]: A federal judge in Houston issued an order that made the rounds on social media for its blunt rebuke of the lawyers in a case. "What is wrong with you?" asked Judge Vanessa Gilmore of the whiny lawyers before her. The short and not sweet order can be read here.
[L10]: There is no such thing as a good time to shoplift, but there is such a thing as the worst possible time to shoplift: during a Shop with a Cop event. Thanks to our dumb criminal of the week for the public service announcement.
[L11]: Back in November I posted a clip from My Cousin Vinny, calling it one of my top three lawyer movies of all time, and promising to post a second the following week. Apparently, I forgot, so I present, #2 of my favorite lawyer movie scenes, with Al Pacino in the obvious form the devil would take in today's society: the lawyer (bad language warning):
THE DEVIL' S ADVOCATE (1997) "CALL ME DAD" (HD)