Midterm Post-Mortem Grab Bag
Turnout
The first thing to note is that turnout for the midterm was insanely high, and that makes this election unique in my lifetime, or at least to my recollection. This has gone largely unremarked, but for me this is the most important takeaway. That is, both parties are still competitive, in different places and with different candidate profiles, in an expanded electorate that we really haven't seen before in midterm elections.
The Democrats were fueled by #Resistance-motivated enthusiasm from the beginning of the cycle. Then, either from the Kavanaugh drama or some other cause, the Republicans matched the Democrats' determination to generate high turnout among their own voters, bringing the overall contest to a draw or at worst a competitive loss.
I don't recall a thing like that ever happening before. In previous elections, based on current events or public opinion one side or the other has the advantage of enthusiasm or motivation, and that party leverages that advantage to make gains against the other party on Election Day. For the future, there's no immediate partisan advantage to either side for this, at least not an obvious one. It could be that a certain sort of candidate who is less controversial and is routinely elected through keeping a low profile and not making enemies is less competitive than before. But even that isn't certain. It depends on the 2018 turnout model being the New Normal as opposed to an aberration from prior elections.
But it does have important explanatory value for this cycle. The Democrats talked a big game for almost two years about how their energy and their anger and their enthusiasm were going to wipe any remotely vulnerable Republican up for election. And in at least in terms of premise, the Democrats were right. They did show up in unprecedented numbers. But for me at least, it's not why they won. They won because of their conventional advantage relating to the unpopularity of Donald Trump, and maybe secondarily the declining value of incumbency. The turnout dynamics were basically a wash.
Issue Cleavage, Demographic Cleavage
For the last decade at least, the Democrats have liked to believe that, demographically speaking, the Republicans represent old white guys, and the Democrats represent everybody else, therefore likely to be politically more successful in the future than they are now. Whatever could be said about that before, it doesn't hold water in the midterm electorate. This last was an election fought among white people. And to the extent that the Republicans weren't successful, they lost among white people. The GOP lost #Resistance-minded white radicals with Abolish ICE and Medicare For All. They lost apolitical white people with health care and pre-existing conditions. They lost Romneyite white voters with Trump's Twitter feed.
The liberals haven't figured it out yet, but that's an issue mix that helps the GOP, a lot. Climate change, transgender bathroom equality, Abolish ICE, defeating white supremacy, Russia, etc; those aren't issues that motivate minorities, or the minority vote. To the the extent that the Democratic Party defines itself on those issues, they will become the party of white progressives and nobody else.
It has to be said that for this cycle, the Democratic Establishment executed very well. Whereas the liberal punditocracy was consumed by Kavanaugh, impeachment, impeachment of Kavanaugh, Stormy Daniels and the rest of it, the Democratic candidates and their campaigns were focused on bread-and-butter issues, most notably pre-existing conditions. I don't necessarily expect this discipline to continue into future cycles, in a world where the donor money and the activist energy is concentrated elsewhere.
The Urgency of the Post-Trump GOP, Or Where Is The Republican Eric Swalwell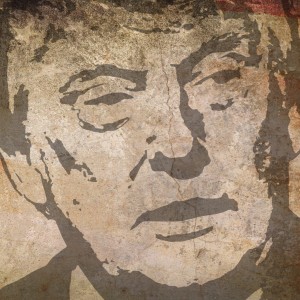 Donald Trump lives in a weird neverworld of American politics. Liberals think the whole idea that Donald Trump could be President is ridiculous on its face and the whole thing is a bad April Fools' gag on America and never really existed in the first place. The populist Right thinks that Donald Trump is a hidden colossus of American politics who wins all the time. And whenever he doesn't that just means that the media is either distorting or hiding information to their benefit and his loss.
They are both wrong. The reality is that Donald Trump has an agenda, a legitimate one, and in fact a pretty clear one by this point. And he has had a decent amount of success in pursuing it. But this is largely irrelevant for the moment at least. What is important is the delusion of my team, that this last election represents the vindication of Trump. That Trump is clearly on the road to reelection. That Trump is the unifying totem of Greater Red State America that will beat the Democrats in 2020.
That's just not true, going by the results of the midterm. There are voters who are enthused by Trump, and having Trump as the figurehead of the GOP does gain the party some things that it wouldn't have otherwise. He could win reelection. But net-net, he's a loser and a big one at that. And for center-Right or even plain Right Americans, at this point I don't think there's any percentage trying to maneuver around that.
For example, there's been some speculation recently that Trump, or Republicans in general, should dump Pence off the ticket and replace him with Nikki Haley. That's probably a reasonable enough idea on its own terms, but still, it's shooting at the wrong target. We can approve or blame Mike Pence for whatever, but his role has largely been insigificant in causing (or solving) the problems we have today. The problem with the GOP is the person of Donald Trump, emphasis on person. It's not about Trumpism, or Trump ideas, or Trump nominees to the Supreme Court, or Trump voters, or Trump states, it's Trump himself.
Obviously, in the fullness of time, the Republicans will move beyond Trump, just like it has moved beyond W, Reagan, or Abe Lincoln for that matter. But in the context of the 2020 Presidential cycle there is a window open now to contest and win the Republican nomination that may not be available later in the cycle. And to that end, we need a candidate now. It can't be someone like David French, William Kristol, or Evan McMullin, ie an obvious spoiler. Optimally, it would be somebody like Brian Sandoval, Mike Lee, Tom Cotton, or Pat Toomey. It doesn't matter that much who (and there's lots of alternatives beyond what I mentioned), but we need at least one right away.
The Election That Will Not Die
Given how much the campaign of 2016 has affected us, maybe it's fair that the subsequent elections seem like reverberations from then. In the 2018 cycle, the Great Lakes/Big Ten states were an important but underreported story. (By the way, talking about the Big Ten, I'm excluding Indiana which fits the profile geographically but is more like a border state in terms of political demographics.) The Democrats were winning the entire region for the whole cycle. The Republicans were gaining near the end, but it didn't look like it wouldn't be enough. And contrary to 2016, it wasn't.
(Related to this, the conventional wisdom of the Senate map wasn't quite right. The map was a moderate disadvantage for the Democrats but not a huge one. The business about "ZOMG This Is The Worst Thing Since Direct Elections" was assuming that the Great Lakes were competitive, as they should have been. But they weren't, and the map that was left over wasn't that bad for the Democrats.)
In 2020, the there's a decent chance that the Democrats are going to nominate Kamala Harris, who I think we'll find out is a horribly unlikeable person. And I don't think Gillibrand or Elizabeth Warren are much better. And unless the Republicans take my advice above, they will be renominating Donald Trump. And so there's a good chance the 2020 election will be aesthetically similar to 2016, a contest to see who the voters want to get rid of more. At least one party (and maybe both) is going to be crying in desperation about the fickleness of the voters when either one could make life much easier for themselves by nominating someone people want to see on their TV screens.
Arizona Conundrum – Tick Tock
I was substantially pessimistic for the Republicans in the last few days leading into the election and the actual results were better than I expected. For what it's worth, my thinking was similar to Henry Olsen or Ross Douthat. But I was looking closely at Arizona in particular, and maybe there's a couple things worth mentioning to illustrate some thoughts regarding the big picture of American elections.
Specifically, over the last say 2-3 cycles, I've learned to read the public polling in an idiosyncratic way that I believe is more accurate than what you see in the mainstream media. In particular, the public polling of a race expresses a ceiling for the support of the Democrat in a contested race in a way that does not reciprocally apply to his or her Republican counterpart. A Republican can, and often times does, show up on Election Day with 4 to 8 percentage points more than they polled (in terms of margin against the Democrat). This doesn't happen every election, of course. But over the last few years it has tended to happen in several high profile races where the fundamental demographics of the jurisdiction are favorable or neutral towards the Republican, and there is small but clear and perceptible movement in polling and/or narrative towards the Republican.
I was especially confident of this phenomenon this cycle for a couple of reasons: first was the special elections between the cycles. The Democrats had a series of very good results there, which they correctly interpreted to mean a favorable cycle for them in the November elections. But for all the success the Democrats had in the specials, I can't think of anywhere they outran their polling, which led me to think the public polls represented a ceiling for Democratic performance in the fall. Second, the nature of the voters involved in this cycle in particular led me to believe this as well. College-educated women of all races are perfectly willing to let it be known when they are not happy or their expectations have not been met; therefore they are more likely to tell pollsters of their intentions to vote against the Republican Party or various Republican candidates. By contrast, GOP-inclined voters are likely to be more reticent.
So for the Senate in particular, based on Kavanaugh and the sort of the states that were competitive, I was expecting the Republicans to do significantly better than their polling. And it worked out exactly as I expected for Indiana and Missouri, and to a lesser extent Florida and Tennessee. But I was watching Arizona, where Sinema remained competitive in spite of suffering the world's greatest oppo dump three weeks before the election. I still don't have an explanation that I like for what happened there. Matthew Yglesias had a speculative tweet soon after the election that the failures of liberal housing policy in California has forced a significant number of liberal voters to relocate to the suburbs of Dallas, Houston, and Atlanta. Maybe the same thing is happening for Phoenix as well. That's probably as good an explanation as any; otherwise, it's still a headscratcher for me.
Review And Wrap-Up
Ultimately the meaning of this election lies in how the parties and other players adapt to it going forward. The Republicans will be tempted toward Trumpish triumphalism. But that's a loser, and as Republicans we should break away from the knee-jerk defensive mentality enough to see it.
If we can do that, the landscape is largely in our favor. Even in a year of tremendous Democratic motivation, we can match the Democrats for turnout, and we can, at least sometimes, outrun our polling. The other side is digging into a radical rabbit hole that only motivates a small portion of the voters they are hoping to win. Their leadership is old and stale, and their candidates are likely to present themselves in increasingly nasty ways in order to stay in the good graces of their base. The future is ours, if we're smart enough to play well the hand we have.