Wednesday Writs for 10/17
Feature image by A Learned Hand, but not The Learned Hand.
[L1]:  If you're not familiar, read up on the federal judge who was so influential that he was known as "the Tenth Justice", and who has arguably the best name in the history of jurisprudence: Judge Learned Hand.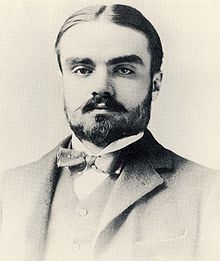 His first name was actually Billings, but he wisely chose to go by his middle name, Learned. Among other anecdotes, one of the best is his commentary on losing a bid for chief judge of the New York Court of Appeals. He had refused to actively campaign, stating "the thought of harassing the electorate was more than I could bear." From his lips to the modern candidate's ears… Anyway, here to the left is Judge Hand in 1893, the year he graduated from Harvard Law.
[L2]: Speaking of 1893: The next time some know-it-all tries to tell you that, ackshually, a tomato is a fruit, tell them the Supreme Court says it is vegetable. If you really want to impress, go the extra step and cite the 1893 case of Nix v. Hedden, our case of the week.
It seems  at that time, vegetables were subject to a tax from which fruits were exempt, but tomatoes were among the taxed produce. The John Nix & Co. Fruit Commission filed suit, claiming tomatoes were a fruit by definition and therefore exempt from the tax. The Supreme Court ruled that it was "the spirit of the law" that savory produce, such as tomatoes, were commonly considered vegetables by the public, and thus subject to the tax.
[L3]: Speaking of judges: One year ago, Allen Loughry was chief justice of the West Virginia Supreme Court of Appeals; today, he's a federally convicted felon, eleven times over.
[L4]: West Virginia's high court is not the only one in turmoil; 6 of 7 justices on the Arkansas Supreme Court face ethics charges for stripping a circuit judge of his power to hear death penalty cases. The justices allegedly emailed the judge over a weekend to let him know he had to file an answer to the motion for his removal- by 9am that Monday.
[L5]:Speaking of the death penalty, it was struck down in Washington State last week. Not because it is, by itself, cruel and unusual, but because a study showed that blacks are 3.5 to 4.6 times more likely to be condemned.
[L6]: If you missed it last week in OT's comments section, there's a video game in existence about dating the US Supreme Court Justices.
[L7]: Speaking of the Supreme Court, how do you pronounce certiorari? Here's a fun quiz on commonly mispronounced words from the legal world and elsewhere. Some of the correct answers may surprise you.
[L8]: Speaking of surprises: In 1999, cops in Kennett, Missouri went to talk to a man about a stolen license plate. The man ended up killing himself in a standoff with police, for reasons unknown to them at the time. Nearly 20 years later, DNA reveals he was the perpetrator of a brutal double murder, just months before his death.
[L9]: Think twice before you post that dank meme; you could be breaking the law – in Mexico, anyway.
[L10]: Speaking of breaking the law, if you're going to steal a boat, be sure you know how to drive a boat, unlike our dumb criminal of the week.
[L11]: I'll leave you with some more of Judge Learned Hand, the folk singer. Yes, folk singer. We legal types are an eclectic bunch. Until next week!
Judge Billings Learned Hand Singing Old English Song