The Weekend Plans Post: On Being An Uncle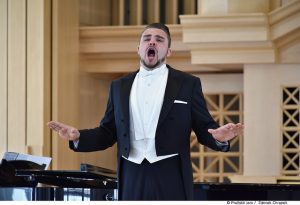 One of the best parts of being an uncle is finding where the "acceptably unacceptable" is and dancing all over that line.
For example: my sister is a respectable woman married to a respectable man raising two respectable children in a respectable home. There are rules in the house about screentime, about what language is allowed, and the various noises that one can make with one's body. She's the only woman in a house full of guys and, dang it, she shouldn't have to put up with such things as having to put the toilet seat down or the boys wrestling with the dog or two for flinching.
So, when I go over, I try to provide juuuuuust a little bit of chaos.
My preferred method is to belch loudly (I bring over a Diet Rite (no sugar, no caffeine, no sodium) and drink it within a minute of showing up). I can then tell the boys that it is very important that they say "excuse me" after they burp. My sister knows that the extent of her jurisdiction doesn't *QUITE* extend to yelling at me for burping… but she has only a limited toolkit after that. She can't tell the boys to not laugh (not that she hasn't tried). The boys are smart enough to cheerfully say "excuse me!" if they happen to burp in response. Ignoring it kind of works, so subsequent belches need to be louder and have more interesting follow-ups. "Nephew, my boy…", I said to one of them, "I regret burping." "Oh, jeez", my sister says. One of the Grammas is a former nurse. Belching and then asking whether holding belches in for too long could cause damage got an "it could".
In any case, the visit to the sister's in order to provide avuncular chaos was successful. I introduced the boys to One Night Ultimate Werewolf and it was a *HUGE* hit. Like, we agreed that we could try out *ONE* game before we opened presents and I had the grammas sit at the end of the table and I told them that the game was a little too complex to explain to everybody's satisfaction so I'd just play with the boys and their parents (and, seriously, the game is as much fun to watch as it is to play) and, while they were skeptical, they agreed to watch and, after the game, everybody yelled that they wanted to play a second and then a third rather than open presents. The grammas said that, yes, they would much rather watch than play (and give away all their lying tells and/or give away that they knew everybody else's lying tells) and it was only by everyone agreeing that, yes, it was The Birthday Thing and We Should Open Presents that we pulled ourselves away from the game.
So, seriously, if you have a gathering of four or more coming up, get yourself a copy of One Night Ultimate Werewolf (up to eight or nine can reasonably play… the only problem is people being that close to each other without moving and jostling when it's their turn to do something).
Seriously, you won't believe how quickly the time passes nor how much fun it is to watch a game even if you aren't playing. Let's face it, watching people play board games is usually just this side of watching paint dry. This game is different. You seriously want to see how it plays out.
That's what happened last weekend. This weekend is going to be somewhat more low-key. Sure, we've got a gaming night on Saturday but that's with seasoned gamers. The main thing is batchin' it for one last weekend before Maribou comes home on Tuesday night. And then looking forward to sinking, slowly, into the return to normalcy.
So… what's on your docket?
(Photo is Morning concert III: Boris Prýgl by Jana Nagy-Juhász from Mezinárodní hudební festival Pražské jaro. Picture is used under a creative commons license.)