Help Wanted: Deckhand for Mon Tiki Largo's Out Islands Bahamas Winter Cruise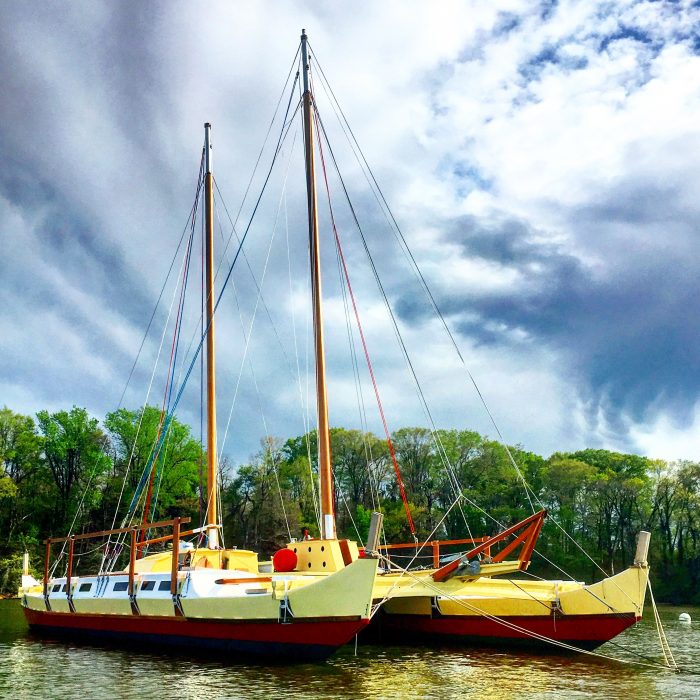 The USCG certified sailing vessel Mon Tiki Largo seeks a full-time deckhand for her winter cruise to the Out Islands of the Bahamas. A qualified applicant will have some relevant experience in sailing, surfing, fishing, boat maintenance, and references that testify to reliability, toughness, and an easy going personality. A qualified couple may also apply.
Mon Tiki Largo is home-ported in Montauk NY, where she serves as the flagship of the Montauk Catamaran Company day-charter fleet. The purpose of her winter cruise is a give her master some much needed R&R.
The position includes a modest stipend, food, and a private cabin. There will be some boat work, but there will also be a lot of surfing, fishing, diving, and relaxing.
For the right candidate, this position will also be an audition for full-time summer employment (14 weeks) with the Montauk Catamaran Company. Full-time master captains for MCC earn upwards of $25K/season, housing included; full-time deckhands earn upwards of $12K/season, housing included.
We are currently preparing Mon Tiki Largo to depart Montauk on the next weather window. If you think you're the right person to go with her, please give us a shout!