Sunday Morning: Format Changes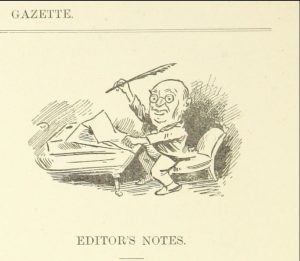 Way back when, back in 2011, when I was graciously given a corner of the website to write in, I had a handful of goofy and pretentious ideas. All of the blog post titles would be one word! With an exclamation point! To communicate excitement! And certain days of the week would always have the same title. You know, to be immediately familiar for regulars. "If it's Sunday, that means it's about a book or a movie. If it's Saturday, that means it's about video games." You know. That sort of thing. The emphasis wasn't really on the content of the post as much as it was intended to be a starting point for people to talk about the games they were playing or the shows they were watching.
Or, heck, to say "I could do that… I want to write a post about a game or a book or a movie!" and then send off a five-paragraph essay about John Wayne or something.
As it turns out… well. It's time to use the posts to reach out. So we're going to change some of the formatting. No more "one word titles". You're going to know what's going on just by glancing at the title rather than hoping the excerpt isn't some weird and obscure wordplay.
Of course: the offer to take over on any given post remains open and so if you've read an awesome book, seen an awesome show, played an awesome game, or just encountered something really awesome in general, drop me a line and we'll get your essay up and maybe we can get other people to have that awesome experience too.
Same old content, just new labels on the tin. Ones that actually refer to the content itself.
So… what are you reading and/or watching?
(Image taken from page 38 of 'The Massilia Gazette … Reproduction of a newspaper published weekly on board the … "Massilia" … during a voyage from London to Sydney, Nov. 13th, 1890 to Jan. 1st, 1891. Edited by Edward Noyes'. Image is in the public domain.)