Linkworld: Russia vs USA
Cities: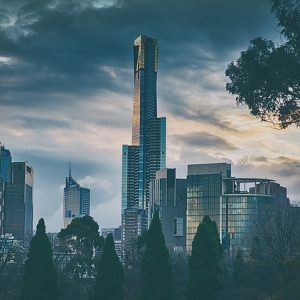 [Ci1] Yeah but on the other hand, they provide shade!
[Ci2] Cities talk about wanting to tackle the car culture for the sake of the environment, but when the time comes they often pass on the opportunities to do so.
[Ci3] A new study suggests that in Chicago, African-Americans aren't getting their share of the new jobs.
[Ci4] Meanwhile, Conor Sen argues that Sun Belt cities need to look towards Chicago as a template for their growth, both in terms of what to do and what not to do.
[Ci5] Richard Florida on the astronomical costs of parking.
[Ci6] The housing bubbles in Sydney and Melbourne are said to be deflating.
Russia: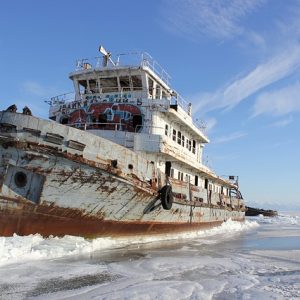 [Ru1] It's Baltic Elves versus Russian Trolls!
[Ru2] Russia's spy school isn't what it used to be, apparently. But maybe it never actually needed to be any good.
[Ru3] The Duke vs the KGB. Meanwhile, Natan Sharansky on Andrei Sakharov's famous essay: Thoughts on Progress, Peaceful Coexistence, and Intellectual Freedom.
[Ru4] Our sanctions on Russia are causing problems with their currency, while the value of Soviet currency gains.
[Ru5] While there is still no evidence that vote totals were influence, this is still highly disturbing.
[Ru6] Did Russian treasure hunter find the haul of a lifetime?
[Ru7] There was a solar eclipse of sorts (not really) in Russia and it was the Devil that done it.
United States:
[US1] This
seems like the plot
to a b-grade cable network disaster movie.
[US2] When you're black and white are you black or white? An interesting perspective from somebody from a family that doesn't uniformly identify. (And also, that last paragraph…)
[US3] Joseph DiStefano looks at Philadelphia and why it isn't growing, and the relationship between poverty, income, and attracting businesses.
[US4] Yeehaw.
[US5] I'm imagining this shark in a bib and baby outfit like out of some silly cartoon.
[US6] This is like something out of a crime novel: the theft of $8,000,000 in rare books.
War: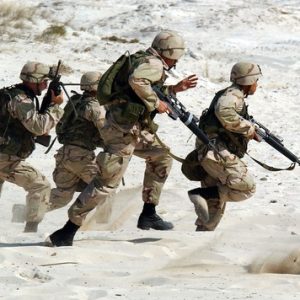 [Wr1] Teaching computer programming in the military could save taxpayers a lot of money!
[Wr2] The military needs to think outside the box when it comes to recruiting hackers: "The intersection of people who can run a 15-minute two mile and dissect a Windows kernel memory dump is vanishingly small. "
[Wr3] Women fought the military on maternity leave and won the ability to graduate cleanly from academy.
[Wr4] Congress is considering a dramatic overhaul to the officer promotion system.
[Wr5] Follow the weapons.
[Wr6] Being on the no-fly list is bad, but being on the Kill List…
Waters:
[Wt1] James Rogers writes of
the geography of British power
and the history thereof. Speaking of naval history, this thread on
Polynesian war canoes
is fascinating even if it leads to killjoyism on space colonization.
[Wt2] How a deep sea mollusk stops eating and grows to giant proportions.
[Wt3] What we learn about ourselves from the brains of octopuses.
[Wt4] A hybrid dolphin was discovered off the coast of Hawaii.
[Wt5] Man-made Waterfalls and God-made waterslides are awesome.
[Wt6] Sir David Boaty McBoatface has launched.