Linky Friday: Worldwide
The world breaks everyone, and afterward, some are strong at the broken places. – Ernest Hemingway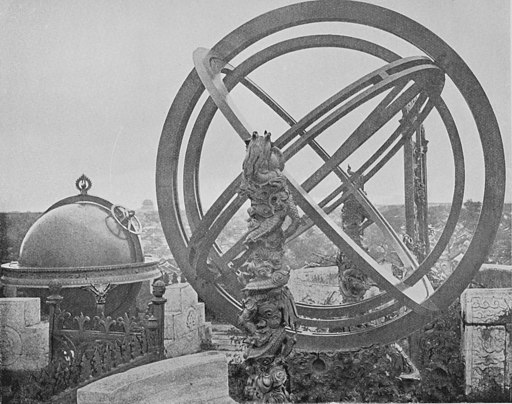 Worldwide:
[Wo1] The world order is cracking, according to this Foreign Policy piece, and, they say, the reasons and fixes are not going to be easy.
[Wo2] Take these numbers with a whole lot of salt, but here is the number of nuclear weapons in the world, give or take the fact that their existence and numbers are some of the most closely guarded secrets in the world.
[Wo3] Grist takes the current events and news as further proof of climate change being an imminent threat.
[Wo4] Bloomberg takes a different tact with the world being on fire, both figuratively and literally, by blaming the jet stream and an odd climate "kink"
[Wo5] The more we accept marijuana, the less we know about where in the world it is coming from, according to Vox.
[Wo6] Turns out the world is full of artificial cities.
[Wo7] The dream of quitting your job and travelling the world is an old and universal one. Now it can make you rich…by selling that dream to others as a financial planner.
[youtube https://www.youtube.com/watch?v=Qk51-vjcZ-Y&w=560&h=315]
Media:
[Me1] Just how much are the world's biggest celebrities making on Instagram? You might be surprised…
[Me2] Was the rise of Facebook, or at least something similar, inevitable? This Atlantic article thinks so.
[Me3] The next generation of networking to build everything from movies to digital content might be sitting in your social media feed already.
[Me4] FCC is blocking Sinclair's purchase of Tribune Media, and the president is not happy about it.
[Me5] Ethan Epstein says Trump is bad for the print media, just not in the way you are thinking about. For all the press he creates, his tariffs include the base material for, of all things, newspaper print.
[Me6] AI and news media…what could possibly go wrong?
[Me7] The old saying is there is no such thing as bad publicity, but for Breitbart, the media attention flood slowing to a trickle might be fatal.
[Me8] There are lots of media companies, but according to this Fortune write-up, only about six control what you are consuming.
[youtube https://www.youtube.com/watch?v=LLOWYAzs9GI&w=560&h=315]
Nations:
[Na1] There is an international crisis about migration, but less talked about is that most refugee and immigration law, especially in Europe, was designed for the ravages of WW2 and doesn't fit today, and is more often ignored or flouted without being fixed.
[Na2] The Baltic nations, who were the subject of much focus by NATO over the years, disagree with President Trump's assertion that NATO is obsolete.[Na3]
[Na4] Nobody has a clue how the EU will view the UK post-Brexit, least of all the EU
[Na5] G20 seeks cryptocurrencies regulations. I know there are many that think crypto and blockchain is the be all/end all, but skeptics-myself included-have long warned to wait till the nations of the world take aim at it.
[youtube https://www.youtube.com/watch?v=vHqtJH2f1Yk&w=560&h=315]
People:
[Pe1] The worlds first "test tube" baby turns 40
[Pe2] Wherever you fall on the "death with dignity" euthanasia debate, if you have to hold down the patient, consent is, at the very least, questionable. In the Netherlands, they found it to be criminal.
[Pe3] The world's oldest computer algorithm has sold for $125K. The fact it was written 200 years ago by poet Lord Byron's daughter is a story in and of itself.
[Pe4] Hard to argue that one of the biggest outside factors to change people in recent years is the phones, and the communications and information ability they now contain.
[Pe5] The largest group of people in the US, the boomers, might be getting eclipsed, but their retirement is going to have a large effect.[youtube https://www.youtube.com/watch?v=skAnvWPhaWc&w=560&h=315]
Cultures:
[Cu1] They keep flirting with each other but are yet to hook up. Science and culture and trying to mesh the two.
[Cu2] Jonathan Gold has passed away; this review touches on how his turn to being a food critic was just as much commenting on culture as the dishes.
[Cu3] In the UK, a major study shows that sexual harassment is embedded in the workplace culture, and no one seems to know what to do about it.
[Cu4] Its a hard thing to quantify but the BBC takes a shot at it: 5 countries that influence the world with their culture.
[Cu5] Fan culture, or more specifically aggressive fan culture, is starting to flood into the real culture.