Ordinary Sunday Brunch: Culture Quick Links
Then I headed down the streets, And somewhere far away a lonely bell was ringing, And it echoed through the canyons, Like the disappearing dreams of yesterday.

On a Sunday morning sidewalk, Oh, I'm wishing, Lord, that I was stoned, Cause there's something in a Sunday, That'll make a body feel alone.

And there ain't nothin' short of dyin', Thats half as lonesome as the sound, Of a sleepin' city sidewalk, And Sunday mornin' comin' down. – Kris Kristofferson
Music
[Mu1] This is becoming a trend in many areas, but music especially seems prone to "stans", where the obsessive fans of a particular artist/group are no longer loners but can ban together to target and harass dissenters. If you doubt this, tweet something negative about Beyoncé and watch what happens.
[Mu2] GayC/DC is using their love of AC/DC to win over fans on and off stage. And it seems to be working, as they have carved out a niche for themselves.
[Mu3] The Prince estate is finally ready to open for business, after nearly two years of sorting, cataloguing, and planning. First up, the release of a long-rumored but unheard recording found on TDK cassette tape, one of 8,000 such unlabeled tapes found. The amount of music found in "the vault" is mind blowing. (video below from that upcoming release "Piano & a Microphone 1983")
[Mu4] If you want to be the official musical advocate for a major city, and want to live in Vancouver, well, they are hiring.
Art
[Ar1] "Beauty is in the eye of the beholder," is an age old saying, so obviously we need to get some research labs to look into why that is. The growing trend is called "experimental aesthetics", using multi-disciplined scientific research to explain things like art and why we like it.
[Art] "Body of work" is another phrase often used, and at the World Bodypainting Festival serious artists find quite a bit of freedom with a human canvas. (link contains some potentially NSFW but artistic nudity)
[Ar3] Murals are becoming very popular as "neighborhood art", unless you're in LA and the new Lebron James mural is removed by the artist because folks can not refrain from defacing it.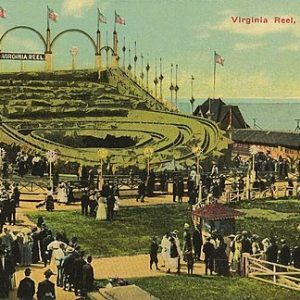 History
[Hi1] Luzhniki Stadium will host the World Cup Final, but in the 50s when built and named for Lenin, the stadium was a symbol and tool of Soviet power projection, and in 1982 was the scene of a crowd disaster that injured hundreds and killed at least 66.
[Hi2] Appropriate for summertime, the history and psychology of rollercoasters.
[Hi3] Since it's been the focal point of his administration in many ways, here is a run down on the immigration history of President Trump's family.
[Hi4] The snarky answer is "because they are the ones who can write it," but the author has a point in the question "Why is history always about humans?"
Religion
[Re1] A new twist in the never-ending legal wrangling between Christians, Atheist, and government; this time it's license plates in Kentucky.
[Re2] It's not just a legend; the doors to St. Peter's Basilica were made by an atheist, and the Pope did it on purpose.
[Re3] Interesting Op-Ed by Rose Hamid, a Muslim activist who attended the 2016 RNC in Cleveland, and who wants the 2020 Convention to come to Charlotte.
[Re4] It's a small sample size, but let us take hope where we can find it. Researchers found that children in an area of India that has constant Muslim-Hindu violence still have a high regard for religious tolerance.