Linky Friday: Wherever I May Roam
For always roaming with a hungry heart. – Alfred Lord Tennyson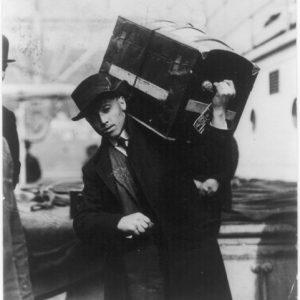 Wherever I May Roam:
[Ro1] At any point in life, people spend their time in 25 places
[Ro2] "Free Range Parenting" has reached the legislative portion of it's movement.
[Ro3] Ten places horses still roam freely that you can see in North America. I'll personally vouch for Corolla in the Outer Banks, one of the most amazing things in nature-watching free horses on pristine sea shore.
[Ro4] It isn't Star Treks holodeck, yet, but free-roaming VR gaming is sure trying. Only bad news, you have to go to Macau to enjoy it.
[Ro5] "Free to move about the cabin," takes on new meaning with Emirates introducing in-flight VR options.
[Ro6] Roaming people are the bread and butter of the travel and hospitality industry, but like seemingly everything else these days, politics is making a mess of things.
[Ro7] There has been so much migration to Liberal, Kansas (no, that's not a pun or joke set up) that the demographics change is affecting the accents of locals.
[Ro8] This is a neat way to do it: Visualizing 200 years of US immigration as if it were rings in a tree
[Ro9] The elephant in the room regarding zoning issues when trying to run a Renaissance Festival 50 feet to the wrong side of a line. Elephant is supposed to know which part of the land is zoned, apparently.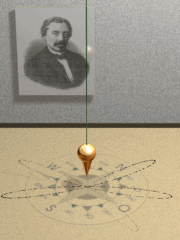 Only Knowledge Will I Save
[Kn1] Artist turns deconsecrated church into a permanent, giant (49kg brass ball on 29M cable) Foucault pendulum.
[Kn2] First they marched on Washington, now the Juggalos apparently have the key to defeating the surveillance state.
[Kn3] This is one of the best practical research ideas I've seen in a long time: Archivist in a Backpack project from the University of North Carolina at Chapel Hill equips community partners with tools to start material and oral history archives.
[Kn4] "Deep Learning" is going from theorem in academia to adaptation with companies. Sounds easier than it is, and still plenty of questions about just how much human input is required to " always act ethically when building any machine learning system."
[Kn5] As knowledge apps begin to go premium fee-based, how about the original multi-source streaming service that is still free, your local library?
[Kn6] Mom always claimed it did but now there is evidence that piano practice does indeed make a kids smarter, especially in linguistic agility.
[Kn07] Leading scientist in their fields talk about the importance of their "other" passions and how broad interests are important for keeping a mental edge. Everything from sowing, comic book artist, martial arts, gardening, woodworking, model aircraft, cooking and more.
Off the Beaten Path I Reign
[Re1] Japanese "naked hermit" had a perfect end of life plan going for 29 years till the government got involved.
[Re2] Fukushima became a "nuclear ghost town", but perhaps even more amazing than the scenes straight out of an apocalypse movie, there has been zero looting.
[Re3] Feeling adventurous? Here are some of the last unexplored places on Earth, if you can get to them.
[Re4] Indigenous peoples have always been vulnerable to diseases by outsiders, but this remote tribe in Brazil ran into Venezuela refugees that brought a measles outbreak.
[Re5] Wildness, Wilderness, and government definitions that mark the difference.
[Re5] When it comes to wild and protected areas, designating them as such doesn't mean they are better off.
[Re6] Want to get away from it all? Prison Inside Me meditation center will treat you to the solitary regime for the low, low, price of $450 a week (travel to Korea not included).
[Re7] 90% of the US population lives on 15% of the land. Break up the population density by time zone, nearly half live in EST while only 6% live in MST. So if its space you're looking for, "Go west, young man." even though that famous phrase is probably apocryphal.
Where I Lay My Head is Home
[Ho1] Amazon Key delivered to you car, now it wants to just let itself in your home subject to user agreement, of course.
[Ho2] The wives and children left in the wake of the ISIS collapse are caught between countries, without a home, and with no plan as to what should be done with them.
[Ho3] A delegation of Republican lawmakers weren't home for the 4th of July holiday, which wouldn't be a thing except they were in Russia instead.
[Ho4] Homes in San Francisco are notoriously expensive, and the "look what this place went for" is practically it's own thing now, but $2 million for a burned out drug den in Castro is still eye catching.
[Ho5] There are different videos of how to do this floating around, but at least one family in France has moved into a "3D Printed" house, and many are hoping it's a sign for future social housing issues.
[Ho6] A lot of people conflate the two but important differences between refugees and immigrants in terminology, legal status, and how to address those problems.
[Ho7] Boomers are all about #vanlife in Portland and elsewhere
[Ho8] Meanwhile Millennials love them some RV's.