One Second Is Worth A Thousand Words
This is, quite obviously, going to be a picture for the history books.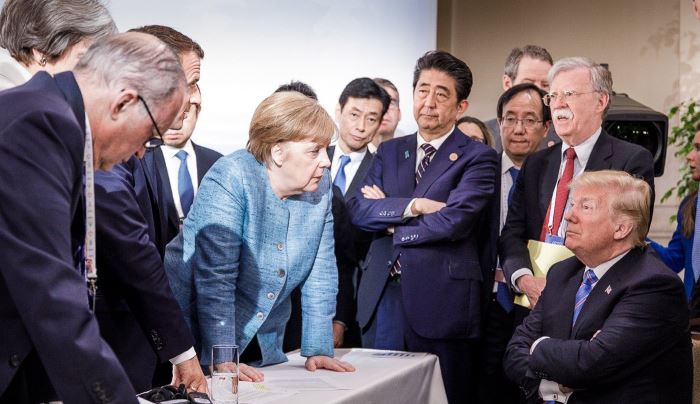 As Matthew Stinson and Matt Dawson point out, though, it's a picture from a narrative. It could well have been this picture: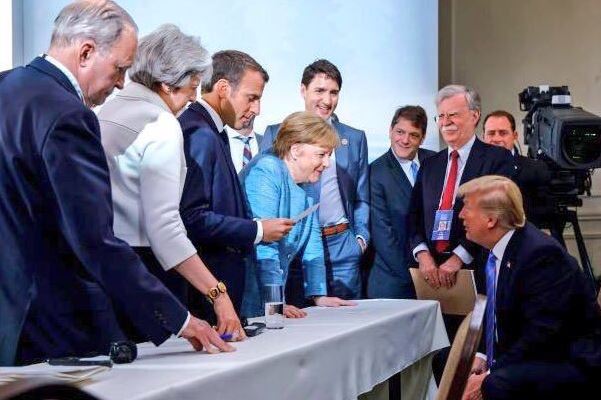 Both Trump and anti-Trump have latched on to the first picture as one that supports their narrative. There are even some "Trump and Abe versus the world!" takes on the pro-Trump side, and the sense that Trump being obstinant while dreaded globalist foreign leaders are upset fits a picture that many like.
What I find interesting, and I need to remember, how much story can be told by the selection of one photograph instead of another. Stinson, a photographer, explains further in his Twitter thread.