Fighting on Twitter Doesn't Have to Make You a Loser
Twitter has made me a better person.
I've long been a reluctant soldier in the unwinnable battle between the left and the right, with my views entrenching me firmly in Camp Liberal. That has not changed. I still believe in social safety nets, civil rights, and all those other politically correct ideals that make Ann Coulter call me a "libtard". While I have never believed that snark and derision belong in civil discourse, I have admittedly been stubbornly self-assured that my beliefs are 100%, totally, irrefutably correct, and my opponents close-minded, or misguided at best.
Mostly, I still am. But I am growing, and I owe it to Twitter.
I have had a Twitter account since 2009. Until about six months ago, I rarely used it, and then only to follow my college's sports teams. I knew a lot of celebrities used it, but that did not draw me. I had no idea that Twitter was such a thriving, vibrant, and diverse medium of political ideas and debate. At the urging of a friend, I followed a few journalists, pundits, politicians, and regular folks with lots of opinions. That same friend gave me great advice: don't let your Twitter feed be an echo chamber.  Follow those with whom you disagree. And I did.
I am a lawyer, which means I argue for a living. I adore a good debate, and I will see it through doggedly to the sometimes bitter end. Twitter presented a new arena, a cornucopia of opportunities to debate important issues with people equally up to the task. I expected my interactions with them would require me to elevate both my debate and writing game; it is no easy task to craft a cogent and persuasive argument in 280 characters. What I did not expect was to be swayed in my allegedly steadfast beliefs.
In analyzing the ideas tweeted by my conservative follows, I found myself rethinking my own positions. Not necessarily the ultimate conclusions, but at least the basis for them. I learned, for example, that conservatives want to reduce the money spent on social welfare programs because they favor smaller government and more localized or private solutions, not because they are greedy or heartless (not all of them, anyway). They don't "hate poor people"; they just want to incentivize them to succeed. I do not necessarily agree with their premises, but understanding has gone far in changing my mind about "the other side".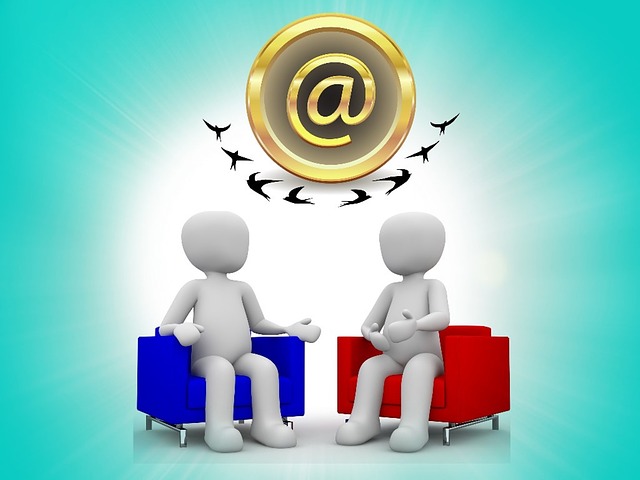 I have earned some follow-backs from my ideological counterparts, a fact of which I am quite proud. In such a polarized environment, it is a feat of strength to make your adversaries want to hear what you have to say. I suspect my success in that regard is owed to certain rules of engagement to which I generally adhere in debate:
Stick to what you know, and never argue from a place of ignorance.
Don't guess at statistics or cite dubious or partisan sources.
Avoid sarcasm and personal insults.
Concede points when warranted.
These practices have enabled me to carefully ponder and actually learn from the points made by my debate opponent, rather than just dismissively volleying back my counterpoint. Following these rules can be difficult when the other side doesn't — especially those last two. It is easier once you realize that it is not "losing" to admit that the other person has a point you had not considered, or even that you are wrong.
I have gotten better at this on Twitter, in part because I want to keep things friendly in order to maintain my Twitter friendships with people who disagree with me. The side effect of that has been a new understanding, new perspectives and in a few rare instances, a new opinion.
This does not apply across the board. Some folks are simply not interested in civil discourse.  Some who usually practice civility are unable to on certain issues. Indeed, there are some areas of debate into which I will not enter, because I know the outcome is not going to be favorable, no matter what. I know when I'm likely to end up with my emotions inflamed or inflame someone else's. I avoid those topics. And that's fine; it is not necessary to fight every battle.
Make new friends (on Twitter), but keep the old (on Facebook)…
My Twitter feed is almost entirely comprised of people I've never met. This allows me to interact and debate in a way that Facebook does not. First, these conversations, no matter how tactful I try to be, would cause rifts between me and people I know personally and love. Secondly, people on Twitter by and large also enjoy the debate, and I choose to follow those who are intellectually up for the challenge. I have carefully curated a list of follows of some brilliant, insightful conservatives. Certainly, I also follow some liberals — it can be nice to have back up sometimes. I have made new friends, and not necessarily with like-minded people. I may never meet them face to face, but they are nonetheless friendships in their own right
Social media certainly has many negatives, but it is not hard to avoid the toxicity. I take advantage of the mute and block features for people who do not add much of value to my timeline. The "mute words" function is a great way to avoid topics that would tempt me to engage in nonconstructive ways or just to avoid topics that do not interest me (for instance, "Tomi" or "Kanye").
Arguing on the Internet is not the most productive thing to do. However, it is not a waste of time if it sharpens –and opens — my mind. And if it does even a little to foster understanding and mend the rift between left and right, it is worth every character I type.