Linky Friday: To Hell In a Handbasket, But With Snakes
Note: Will is out on assignment. This week's Linky Friday is being put together by Tod, who may or may not be posting some links Will has posted in the past. If this is the case, apologies in advance.
Politics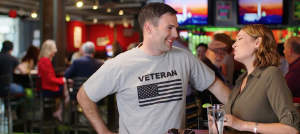 [P1] Sometimes political ads really do work on me —but in the opposite way the candidate intended.
[P2] Oh for Pet's sake. Can we at least wait until 1920 for this?!
[P3] In fairness, you're probably always going to look really, really smart when you're standing next to this guy.
[P4] That one thing liberals point to as proof that governments work is becoming a sign that they are failing.
[P5} This CNN interview might well be the purist form of Trumpism I have ever seen, but for me its biggest takeaway is that Roy Moore's official spokesperson has never, ever applied for a library card.
[P6] In a different timeline, bungling something this badly would make you a laughingstock among your peers — especially if were the rule and not the exception. In this timeline, however, you receive awards and accolades from the families of Supreme Court Justices for your bungling.
Men Vs. Women
[MW1] This piece by Claire Dederer should be required reading for men, even as those who read through to the end will be surprised at the places she goes.
[MW2] More proof that the internet is not for the weak of heart.
[MW3] There are monsters, and then there are monsters with legal teams.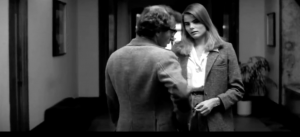 [MW4] Say what you want about the British, but at least they s**tcan their predators once they're publicly outed.
[MW5] It's easy to get caught up in the belief that, what with today's #metoo movement, society allowing women to be victims to powerful predators is this totally brand-new thing. But actually it's pretty old. No, older than that, I mean.  No, I'm saying you need to go back really, really far in our history.
[MW6] Franken, Shmanken. Both parties have always been more than happy to quietly allow sexual harassment and assault to fester at their pleasure. But are we now seeing the emergence of an overtly pro-sexual harassment and assault party?
[MW7] Slate's executive editor talks about being the object of her boss's desire — and everything working out quite nicely, thank you very much. And speaking of publications I rarely say nice things about, good for Time magazine.
"The Best People"
[BP1] Not just the best in 2017. The best in history.
[BP2] Sobering news for the #nevertrump set: there may well be ways to clean up the White House, but it does not look as if the Logan Act is one of them.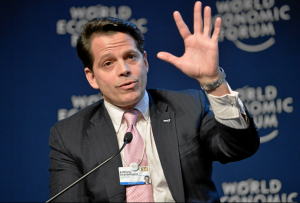 [BP3] Mooch!
[BP4] I have always assumed that if there was any weakness in the Trump camp for Mueller to uncover that might potentially take them down, it wasn't going to be proof of collusion — it was going to be proof of laundering. We shall see, I guess.
[BP5] This just seems like a bad Ocean's 11 sequel waiting to happen.
[BP6] Hey man, whatever two consenting adults do in private is no business of mine.
Life On the Fringes
[LF1] I mean, it's not like there were any signs that could have tipped them off at the outset.
[LF2] People are giving this New York Times piece a bad time for not being sufficiently anti-Nazi, but for me the problem with the article was that the reporter didn't seem to care enough about it to report out the story. The Atlantic, on the other hand, gets its business done.
[LF3] This was probably inevitable.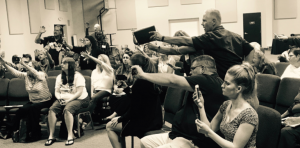 [LF4] If your boss passed you up once again up for that big promotion, you might consider the possibility that your problem is an infestation of demons.
[LF5] Speaking of me, I'd be lying if I said I wasn't a little giddy that my next commission is to go out and cover the fine people at Nxivm.
[LF6] "You don't make deals with God. If it was Jamie's time, there was nothing I coulda done. He was gonna go anyway."
[LF7] Here's a story about online bullying leading to suicide that should be receiving a lot more attention than it is. (Indeed, someone should write a piece about all the reasons no one does seem to care about this story.)
Potpourri 
[P1] It turns out it's a mixed blessing that we don't get to really be there for our own birth.
[P2] Hey, they don't call it the Sweet Science for nothing.
[P3] Sometimes you have to root for both sides to lose.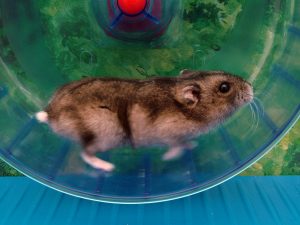 [P4] People back east are always asking me if Portlanders prefer to call Lyft or Uber when they don't have a car and need to get somewhere, and I am forced to admit that, as always with PDX, it's a little more complicated.
[P5] This piece on a lake in Africa and its role in an unspeakably terrible humanitarian disaster is really quite long, and very much worth your time.
[P8] It was always just a matter of time before some hipster argued that choosing to access almost any indie band you wanted  rather than what some radio station force fed you made you a sell-out.
[P9] There are unintended negative consequences to everything we do — including prison reform.
[P7] "I don't know if you know this, but hamsters be fucking."