Linky Friday: The Saga Continues
Education:
[Ed1] Universities have a serious
mission creep problem
.
[Ed2] Nicholas Wolfinger writes of his turn in the Title IX wringer.
[Ed3] China has a problem with ruralians dropping out of school.
[Ed4] Multiracial adolescents appear to have no testing gap with whites.
[Ed5] I was going to crack wise about the complaints in the headline of this article, but I really wasn't aware of the sorts of restrictions in Cuomo's tuition plan and I find some of them to be problematic.
[Ed6] Can't at least some of this be explained by academic redshirting and the advantages of being the oldest vs youngest in your class, rather than when you started school?
Relationships & Dating:
[RD1] While looks attract us at first, it's not entirely what
attracts us
. Some scientific inquiry
is irresponsible
, says Rosemary Donahue.
[RD2] I'm not sure how I feel about The Fantasies of Chang, but it's interesting.
[RD3] Ed West explains that singles are making politics more extreme. Gulp… (Of course, marriage can be no walk in the park, either.)
[RD4] Anise Strong argues that fantasy fiction needs more divorce.
[RD5] In an age where cohabitation is the rule instead of the exception, anti-cohabitation people like myself would probably do better to embrace this argument.
[RD6] Personally, I didn't feel like asking for permission was honest because I was going to ask either way, but I split the difference by asking for (and receiving) their blessing.
Games:
[Ga1] The Fort Worth Star-Telegram looks at
the last maker of baseball gloves
in the United States.
[Ga2] Connor Wilson tells future college lacrosse players what to expect.
[Ga3] Why are video game competitions less of a big deal in Japan? It's the laws!
[Ga4] It's rare that a listicle is worth it, but if you like Punch-Out! this listicle is worth it.
[Ga5] Introducing Spaceball!
[Ga6] This 2012 post from CK Macleod on baseball and the American sense of being is a really good read.
Health: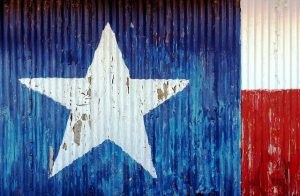 [He1] What's up with autism rates? Hurm. This happened to Lain.
[He2] Telemedicine really does open up a world of possibilities. For providers if no one else!. Clancy may be looking into doing some telemedicine to help us get by while she is looking for work, though by the time Texas gets up and running it will probably be too late. Also, some other movement in Texas.
[He3] This post is gluten-free.
[He4] Immortality is rather difficult to really wrap my head around, sometimes. That may be a case where the grapes are probably sour anyway, though.
[He5] Have you ever had sex? Have you ever had sex on weed?
[He6] Your strong immune system may be causing autoimmune disease.
Animals:
[An1] This is
the opposite
of a supervillain origin story.
[An2] If you want to get rid of pigeons, hypnotize them.
[An3] Run, Abuh, run!
[An4] Are cities being gentrified…. by puppies? Some people think there's eventually going to be a ban on pet ownership or whatever, but I think the opposite: We're going to start seeing and getting used to pets everywhere, and "service animals only" is fighting a losing war.
[An5] I'd been wondering if maybe we should adopt a Houston dog. Looks like the Houston dogs may be coming up to us.
[An6] Kill them dead, please. Some of my twitter followers have suggestions.