It's Their Universe, Not Ours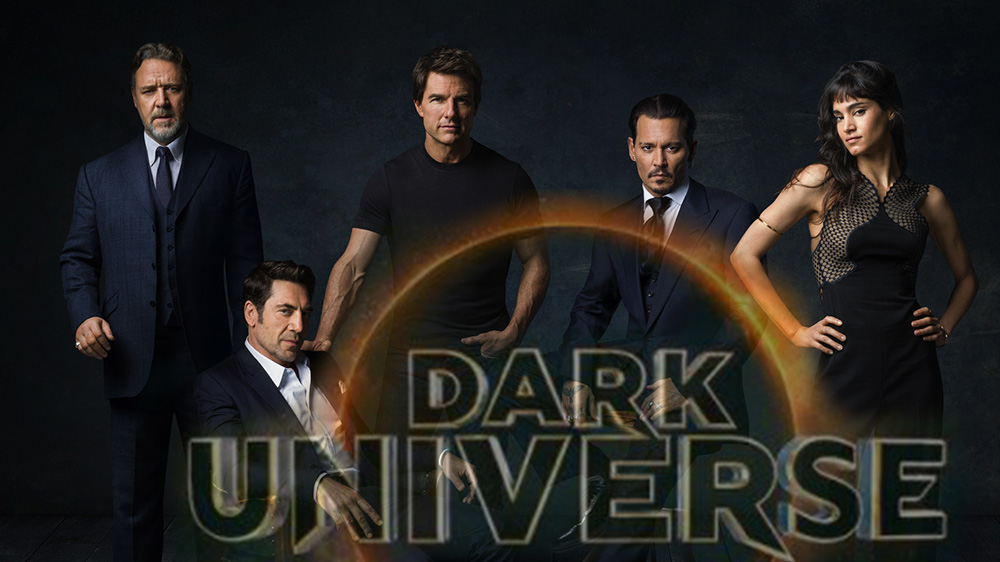 Mike Ryan is frustrated with the Shared Universe phenomenon:
Here's the thing (the thing): There seems to be a fundamental misunderstanding of what people like about the preexisting cinematic shared universes that already exist. What people do like is watching their already established favorite characters interact with one another – which is being confused for "people love shared universes." I honestly don't think people have much of an opinion on shared universes one way or another, let alone actively "like" them.

Yes, people are excited to watch Iron Man interact with Spider-Man. We got a taste of this in Captain America: Civil War and now we are about to get an entire movie. The excitement comes from many years of anticipation of wanting to see Downey's Iron Man and a Spider-Man in the same movie because people love those characters. Yet somehow this is being confused with "people just loved movies where people crisscross in-between them!"
While I would argue that he is largely right from a fan's point of view, I would argue that this represents a fundamental misunderstanding of why studios are so interested in shared universes.
From a fan's perspective, he's right that we really do just like seeing some of the recurring characters and that this works especially well for characters who are already associated such as in the Marvel Universe. Beyond geekery, though, it's a way to override one of the bigger limitations of films: Disposable characters, scenes, and ideas. Except when there are sequels involved, movies tend to introduce you to characters, have them do their thing, then everybody is done with them. There isn't much building, nor is there meant to be. And until the Golden Age of television, audiences didn't really know or care what they were missing. But then TV started figuring it out, and we realized, "Wait a minute, we don't have to be done with this!" I would argue that's at least as big of a factor as the coolness of watching Superman and Flash race.
That's also a big part of why studios are so smitten with the concept. For the same reasons they liked sequels, for the most part. They are hoping that there is a degree of bankability involved, but without having to necessarily rely on the same set of actors and directors. I see the Dark Universe in part as a way of saying "If you like Mummy, you may also like Bride of Frankenstein." They can do this in part through a lot of cross-marketing. From an artistic standpoint, that's not good because stories are likely going to go out of their way to introduce you to characters from other related films.
Sady Doyle noticed this a long time back, and argued that Marvel was actively preventing Marvel from making good movies:
When you look at the formal requirements imposed on Whedon's script by Marvel, it's clear that AoU actually couldn't have been good — that Marvel, not knowing or caring how good movies work, mandated that Whedon make a bad one. To name just a few of those requirements:

Too many characters. This is standard Marvel strategy — they go by the premise that all it takes to gratify their base is dropping a name that's familiar from the comics, and so far, it's paid off — but the never-ending quest to "improve" each movie by adding a sidekick, and another sidekick, and three villains this time, plus that other superhero you might know about if you read every Avengers comic from 1971 through 1973, has resulted in a movie with, by my count, fourteen central characters. The movie is only 141 minutes long; that might seem lengthy, but if you were to somehow divide it up so as to give each character an equal amount of uninterrupted focus, you'd only have around 10 minutes for each character. In practice, you get less than 10, because
No matter what, Marvel's structure mandates at least one fight scene every 20 minutes, and most of the time, those characters aren't having in-depth discussions while they fight. This has to happen even though we almost always know how those fights will end, because
The movie also has a pre-determined narrative, which we know because it's the same narrative every Marvel movie adheres to, which is, roughly: There's a thing and a bad guy and the bad guy steals the thing, so they fight. They lose one fight and then they lose another fight and then they win the last fight. The end.
We also need to end the movie in such a way that all of the characters with ongoing franchises can go back to those franchises, alive and more or less unchanged.
So, once Marvel's formula has deprived the movie of (a) time for the characters, (b) the potential for the story to unfold in a surprising way, and (c) meaningful consequences, we then get each character's maximum 10 minutes of focus (which is now more like five or six) cut down even further, with ads for other Marvel products. In Age of Ultron, we lose several minutes of valuable time that could be spent developing our characters to visit Wakanda and establish Andy Serkis as a villain, not because he's important to the plot — he'll totally disappear after this one scene — but because there's going to be a Black Panther movie. Thor has to be taken out of the action for a while so that his scientist friend can help him hallucinate the premise of Infinity War. Captain America gets a flashback that doesn't relate to the plot, but does remind you that he used to date Peggy Carter, who you can catch every week on ABC's own Agent Carter! Etcetera.
Not all of these pertain to the subject at hand, but #5 hits the nail on the head and they're all interrelated.
Welcome to the future of cinema. And our preferences have very little to do with it. It's likely going to be worldbuilding from here on out.
As soon as Star Wars completes the last trilogy, there will be a new Star Wars movie every two or three years until the end of time. Most likely, once they start making the Avatar Universe movie in a few years, they're not going to stop for a very long time. Who knows, maybe it will be established in some Hawkworldian continuity mess that somehow someway Avatar is a planet in the Empire.
The shared universes in comic books show just how far they may be willing to go. It turned out to be poisonous for the comic book industry, but once they did it they couldn't stop because it was always good in the short term to get people who enjoyed Comic Book A to buy Comic Book B even if all of the interrelatedness made it extraordinarily difficult to attract new customers. The industry even recognized the problem, making promises to simplify that would last until they needed a new sales jolt. Comics aren't movies, but I am not at all confident that this is something the industry will simply drift out of. Just as sequels and existing properties provide some insurance that makes investors comfortable, shared universes will allow them to do so with ever-more expandability. The superhero movie trend will continue until it fizzles out, and shared universes will likely keep going beyond that.
Television shows have gone from a bunch of characters appearing in one story one week and another story the next to being an ongoing story trying to trap you in an ongoing, interconnected narrative. Comic books did this a long time ago. Movies are doing it now. Even novels are going in that direction as authors describe their flagship characters as paying the bills and their one-shots (and in some cases subsequent serials) as their creative outlets, with the younger generation hooked into the format.
They've figured us out, whether we've figured ourselves out or not. We're just along for the ride of our own invention.