Madame Bovary and Me (and you too)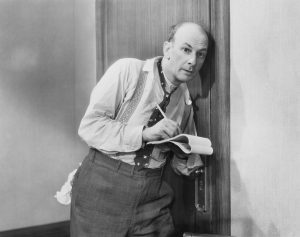 At the large and profitable university where I pass my days as a cleaner, yet another wave of "assessment" has crashed ashore. For this iteration, we will be leaving comment cards in each office we clean, asking the inhabitant to rate our performance, with a mailing address to send the card back to management, carrier pigeons not being within our budget apparently. It is also unclear whether the information will be used, come the next contract negotiations, to justify firing us in the eyes of the union or to justify keeping us to the university.
This is only the latest effort to assess our work. Supervisors are still sent on regular inspections, but they find it impossible to visit every one of the hundreds of offices, lobbies, meeting rooms, and other cosmoses we clean. They tried to supplement this by giving us regular reports, issued randomly, on how we did on a specific day with notes for improvement. Then, they set up a complaint line so bored office workers can monitor our work. They finally tried to tabulate every complaint call they received over the year in terms of who complained and how many minutes it took us to respond. Nothing they did gave them enough information. The dream of total panoptic surveillance lingers.
This issue is not, you see, that poor work is being done, although paradoxically, when you keep a space perfectly clean, the smallest mote of dust appears enormous and looming. Rather, all of this is in line with the corporate vision of an assessment regime to regulate all aspects of work. Emboldened by new technologies, companies such as ours are creating a sort of Taylorism 2.0 in which every task performed by every worker can be monitored and assessed to know who is underperforming or outperforming their coworkers, and thus achieve greater efficiency and control. Professors grade their students, students assess their professors, professors assess their cleaners, secretaries assess one other, and an army of number-crunchers issue constant reports. The goal is transparency, rationality, and order; a post-Enlightenment world of clean, straight lines. German orderliness and Japanese management techniques. The nail that sticks up will be hammered down.
In other words, the complete antithesis of how most people in academia do anything. Particularly in the humanities, academics are notoriously far more Romantic than Enlightened. Even grading, that first assessment regime in life, seems as much a nightmare for most academics as it is for students. If universities didn't mandate grading, most instructors would likely have nothing to do with it. One suspects that grading now serves primarily to prepare students for the regular assessment they will face in the working world. Unless, one presumes, they become assessors themselves, which is clearly a boom industry. But who will assess the assessors?
All of this, of course, is insufferably authoritarian, although nobody really wants to say so. Many of us will tolerate measures of control and surveillance at work that parallel and overlap with those of state authorities, while far surpassing them, and not utter a peep of protest. Instead, what we do is loaf, call in sick, disconnect mentally, and aim to collectively underperform. We become what used to be known in totalitarian states as "internal exiles".
And, yes, some find more laissez faire work places. Actually, as my city gentrifies- a blanket term given to the process of generating wealth by displacing the poor- there are fewer and fewer places left to work and be surveiled and still make the steadily increasing rent. But, before this sounds cynical, let me point out that I see the administrative drean as being just as unachievable as every authoritarian aspiration. Human beings cannot be programmed or perfected or watched at all moments. Eccentricity, irrationality, playfulness, lust, and irresponsibility are too typical.
+++++++++++++++++++++++++++++++++++++++++++++++++++++++++++++++
By some delightful coincidence (that I generally keep to myself at work), I happen to be reading Gustave Flaubert's Oriental voyage journals while all of this is happening. Flaubert went to the Levant with his friend Maxime Du Camp in 1850, right as he was questioning whether he would ever become a writer and a few years before writing Madame Bovary. His works before, such as Novembre, had been somewhat embarrassing attempts at Romanticism, and his most recent attempt, (the first) Temptation of Saint Anthony, was a relative disaster. When he read it for his closest friends, they strongly encouraged him to burn it! So, Flaubert was at a crossroads and, in a sense, the voyage cured him of his Romanticism and gave birth to Realism.
Certainly, traveling in the Ottoman Levant had been a French Romantic rite of passage since Chateaubriand's 1806 pilgrimage. Almost every important French author in the first half of the nineteenth century went on some sort of voyage and wrote a book about it, and these books were extremely popular with the public. There is very little comparable in any other country at that time, but the books helped to fuel an explosion of European pleasure travel to the Mediterranean. They were the bridge between the Grand Tour and the beginning of tourism.
It was already happening, in fact. Particularly in Egypt, Flaubert found the "Orient" to be all-too-European. The great travel hotels were being built, the large-scale engineering projects were being undertaken, and an army of European experts were being imported to essentially "transfuse European culture into the Orient" as Du Camp put it. Du Camp, who was considerably more positivist (and frankly racist) than Flaubert thought these projects were failing because the Arab culture and that of the "Aryans" were essentially incompatible; transfusions across blood types.
Flaubert, however, was cynical about the entire notion of progress and social engineering. He was particularly unimpressed with the Saint-Simonians, utopian socialists who basically tried to make social engineering into a pseudo-religion. When Du Camp met the Saint-Simonian director of education in Cairo, Lambert-Bey, he described him as "the most intelligent man I have ever met". Flaubert, meanwhile, argued with the man, defending the doctrine of "l'Art pour l'Art" against the "utilitarian" notion that art was a tool of social persuasion and engineering.
In fact, Flaubert was appalled at most of the men like Lambert in Egypt. In a wonderful letter written after their discussion of art, Flaubert rants: "It is nearly certain to me that (society) will at some time in the future be ruled like a boarding school. We'll all be pawns. Everyone in uniform. Humanity will no longer produce barbarism in its own insipid way, but what a fucked-up style! What a lack of wit, rhythm, and vitality! O you glorifiers of the future, where is your enthusiasm?!"
Which remains the question. The fantasy of running society like a boarding school has flickered in the icy hearts of bureaucrats and rationalists ever since, without ever being fully realized. What fascinated Flaubert more than rationalism was bêtise, or stupidity. When Flaubert struck up a friendship with a particularly foolish French physician in Cairo, Du Camp misunderstood this as his friend's interest in the comic and tragic, a fairly shallow reading. Instead, Flaubert was keenly aware of mankind's limited ability to make sense of the world, especially at a moment when he was questioning his own ability to do so in fiction. As such, he was fascinated by those who felt assured, incorrectly, that they had done so. I think the physician was fascinating to Flaubert because the man had no doubts about his own beliefs, however wrong they were. Whereas Flaubert really had nothing but doubts, other men (like Du Camp) had complete epistemological self-confidence. What critics sometimes miss about Flaubert's writing is that never writes about bêtise from a privileged vantage point. We never get the sense of an omniscient narrator.
In his next novel, the most famous one that established his career, Flaubert as one critic put it, "succeeded in communicating his failure, our failure, the failure of language, and paradoxically even the failure of the author himself to communicate." Emma Bovary is, in many ways, a foolish character. Yet, we can't find fault in her foolishness, as we only see just slightly beyond her provincial view of life, but not far enough to see another, better view of the world. We're all lost in this together. At least, Madame Bovary's romantic longing is a deeply human impulse. Even as we know our own fantasies and yearnings are doomed to fail in a pragmatic world, the majority of us yearn just as long as we inhale. The great Flaubert theme is not precisely disillusionment, although there is plenty of that, but the persistence of illusions afterwards.
It's questionable that Flaubert ever really said the apocryphal "La Bovary, c'est moi." Yet, who would rather live out their life as Charles Bovary, the cold rationalist surgeon who looks into his wife's dead body on the autopsy table and sees nothing? Or really who would want to be any of the other bourgeois, gimlet-eyed characters in the novel? Emma Bovary, the foolish, irresponsible, provincial wife dreaming of some sort of greatness, passion, and enthusiasm that will never come to her is considerably more attractive than the cold-eyed realist dreaming of a world where everything is visible, measurable, and evaluated.
So, la Bovary c'est nous: she's all of us barbarians and fools who cannot be regulated, or assessed, or made rational or improved. In other words, the overwhelming majority. The assessors have their work cut out for them.
-Rufus F. 2017.