Linky Friday: The Scientific Darkness
Science:
[Sc1] Bill Nye's new show is something else. Really. Something. Else.
[Sc2] But more seriously, Crippled Scholar takes issue with his handling of disabled people. I'm glad to hear the perspective, but frankly not sure what to do with it.
[Sc3] Possibly related to that, artificial wombs are coming. Christine Rosen was worried about it over a decade ago. It certainly turns the whole viability debate on its head, but I expect it to change the abortion debate very little.
[Sc4] Daniel Sarewitz argues that science has become self-destructing
[Sc5] This is a superhero origin.
[Sc6] When Settled Science made us all fat.
[Sc7] I recommend what Carl Philips and Nicolas Bourbaki have to say about science and the Science March.
Healthcare:
[H1] Doctors need to get a grip. It's kind of important.
[H2] It's less than clear to me whether this is the result of a community blacklisting or official government policy (or some combination of the two). Coming soon to the United States? Probably not, but I suspect in the coming years I am going to have to put more effort into explaining why my wife should be allowed to deliver babies.
[H3] Kristian Niemetz would like Brits to admit that the NHS is one of the most overrated, inefficient systems in the world. After ours, of course. I think the US should take note because while I am mildly skeptical that Single Payer will ever happen here, two-tiered system with an NHS (or, technically, 51+ of them) as the lower of the two may be in our future.
[H4] What happens when, in addition to everything else, a rural community loses its only hospital. Of course, sometimes it's the state that done it.
[H5] That time when in order to prevent opioid dependency we started killing people with Tylenol. ("That time" just now ended.)
[H6] If you're in hospitals enough for the soft drinks there to make you obese, the soft drinks are probably not what's killing you. (Well, unless you work there.
[H7] Quick! Let's give it to all the cattle.
Flight:
[F1] This strikes me as a somewhat reasonable way to handle the overbooking issue.
[F2] Huh. On airplanes, the center seat could become the most desirable.
[F3] Among the lesser adverse effects of climate change, our plane rides may start sucking (more).
[F4] I reject the premise of this article. Technology has made the flying experience better, both in preparation and in flight.
[F5] Steve Waldman has some worthwhile thoughts on airline economics, including pushing back against the notion that our airlines are crap because that's what we collectively chose.
[F6] Good news, everybody! Airbus has figured out how to jam 80 more people into one of their jets.
[F7] Flying cars are coming! Flying cars are coming!
Planet:
[P1] They said that there would be green jobs, but they never said Americans would be getting them. Some employers, though, are claiming to be hard up.
[P2] The UK looks at tackling its roads to clean its air.
[P3] David Bookbinder looked at Obama's climate policy and found it lacking.
[P4] Japan is backing away from clean-energy projects.
[P5] Well, if climate change really is the threat that people say it is, of course. #TerraformEarth.
[P6] Taking a look at the underwater volcanoes that are pushing our continents apart (and, on the other end, together).
Space: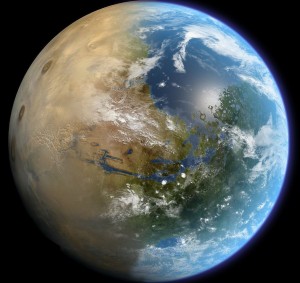 [Sp1] We need a term for "Earth-Like but not in the sense that anything could really actually live there."
[Sp2] Man, I hate it when I run out of fuel at the most inopportune times.
[Sp3] We're all gonna die.
[Sp4] How we can use an astronaut to make Mars livable. I'm not sure how I feel about this "Don't need to use the whole planet" business. It seems like our options for terraforming manipulation decrease once we have people living there.
[Sp5] Good? It seems like it's probably mildly less difficult to create continents than to create oceans. Related: Question for science geeks: What do we gain from Earth being 2/3 ocean instead of, say, 1/3?
[Sp6] I make this an item instead of the side image mostly because NSFW. But it cracks me up.